Now that the PlayStation 5 is out, is the PS4 still worth it? My take is a yes. True, the latest box packs more power, faster loading, and other amazing features, but the PlayStation 4 Pro still has some life left. You can also do a lot more than just playing video games. Hence, the reason I've thought we can look at online stores where you can get buy now pay later PS4 no credit check financing.
Of course, you can get refurbished PlayStation4 Pro or PlayStation 4 Slim at a sliced budget that you might not need special financing. But then, why should you invest in a potentially "used" game console when you can get a new one at flexible and affordable pricing.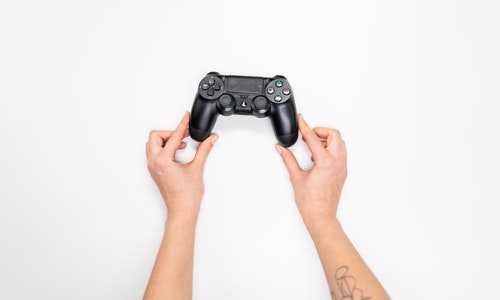 What's The Best Buy Now Pay Later PS4 Online Store?
Overall, Zebit Online Market is my first recommendation if you're looking for a good store with buy now pay later PS4 financing. It's very easy to apply and promises not to check your FICO score. So, you can take home your PlayStation 4 Pro without cash at hand or even convincing credit history.
Other buy now pay later online stores that can lease you PlayStation 4 are:
6 Other Amazing Things You Can Do With Your PS4 Box
As was mentioned in the beginning, a PS4 console is not just a video-game box as some people tend to think. So, other than playing countless games, you can also:
Watch Blue-Ray DVDs
Watch YouTube content
Listen to Music on Spotify
Stream movies and TV shows
Watch Live TV (like BBC programs)
Play personal video and music collection
Note: you can stream Hi-definition 4K YouTube videos and movies from select streaming services if you have a 4K TV. You can also immerse in amazing virtual reality experiences, including watching 360-degree YouTube videos, with PlayStation VR.
Comparing The Features, Pros, And Cons Of The Best Buy Now Pay Later PS4 Online Stores
See below summary of how the various buy now pay later PS4 providers compare to each other.
BNPL Online Store
Third-Party Lender
Credit Check
Down Payment
Payment Frequency
Zebit Market
N/A
No
YES
(25% of total)
Monthly
GameStop
Quadpay
Klarna
Sezzle
Soft Check
YES
(25% of total)
Bi-weekly
Rent One
None
No
YES
(depends on Lease)
Weekly or Monthly
Luther Sales
None
Soft check
N/A
(Not always)
Weekly or Monthly
Tech For Less
Katapult
No
$45
(as initial payment)
Monthly
Littlewoods
Shop Direct
YES
N/A
Monthly
Buddy's Home Furnishings
None
NO
YES
(depends on Lease
Weekly or Monthly

1. Zebit Online Market
As was mentioned, Zebit is my best choice if you need to lease a PS4 with no credit check. Indeed, the store deals with a wide range of products and video games happen to be amongst, albeit in limited variations. It also has various accessories you can add to the cart, including wireless controllers, gaming headsets, and games.
Furthermore, the Zebit market supports both outright payment and installment purchasing. If you prefer Zebit financing, the store will give you a spending limit which you could even use on multiple purchases. And to make it better, you can increase your spend limit within three months if you pay on time.
Pros:
It offers brand-quality devices
Can increase your spend limit
Has plenty of PS4 game selections
Doesn't have hidden fees or penalties
So easy to apply and quick to approve
You can apply with bad credit or no credit
Cons:
It lacks pricing transparency
Requires a 25% down payment
Relatively tricky to build credit
2. GameStop Store
GameStop is also a great store if you need to lease a PlayStation 4 game console. If you can remember, the store is also part of the sites with buy now pay later toys financing that we discussed some days ago. So, we could say it's a perfect place for all kinds of gaming entertainment and fun.
As for the PS4 systems, you can find both the Slim and Pro models and in various variations. It also does have PlayStation VR, gaming headset, move motion controller, strickepack eliminator, amongst other accessories. And the best part, you necessarily don't need to have the cash to make purchases.
The GameStop buy now pay later allows you to pay off your favorite PS4 design or accessory using Quadpay, Klarna, or Sezzle. Alternatively, you can lease to own using progressive leasing.
Pros:
It has various sleek and elegant PS4 designs
Has both in-store and online services
Supports multiple third party lenders
Accepts trade-in for your old stuff
You can get financing with a poor credit score
Cons:
It requires initial payment before shipping
Has a relatively short payment schedule
3. Rent One Store
Although a rent-to-own, Rent One Store also brings you amazing gaming systems deals and a flexible payment plan. You can get your favorite PS4 edition as a single purchase or as a gaming package with a 4K UHD smart TV. So, it could be an excellent choice if you also had a plan to replace your old monitor.
In addition to that, the store has multiple payment options, whereby you can fulfill your purchases in full or partial payments. The Rent One financing program is under no third-party lender, which means no high interests or harsh penalties.
Pros:
It doesn't check credit
Has an early buy out option
Payment plans include free delivery
Supports in-store and online shopping
It's easy to estimate your weekly/ monthly payments
Cons:
It requires a down payment
Has limited PS4 console designs
4. Luther Sales Luxury Store
Luther Sales is yet another online store you can shop for video gaming systems, including the latest PlayStation 5 and the earlier editions. Of course, the place doesn't have many variations to choose from, but the few available might work for you. In fact, it even gets better as you can get your PlayStation as a bundled kit with games, extra controllers, and a camera for a more existing gaming experience.
Furthermore, Luther Sales buy now pay later video game financing can help you get your desired console without cash at hand. The service is even available to those with bad credit, whereby you can pay off over up to 36 months.
Pros:
It offers genuine brand-quality products
Easy to estimate your lease payments
Includes video game financing with bad credit
So easy to apply and quick to get approved
Provides add-on purchase on existing credit
It has multiple payment schedules to choose
Cons:
May require a down payment
5. Tech For Less Online Store
Just as the name, Tech For Less lets you play now, then pay them off at affordable payments. It has the PlayStation 4 console kit, as well as add-on accessories and a few selections of gaming chairs. All products are from the top brands you love and even include the manufacturer warranty in case you ever encounter any issues.
More on that, the online store has an easy checkout feature, whereby you can use Amazon, PayPal, or credit card. You can also opt for the Tech For Less monthly payment options via Katapult, which you should know doesn't require credit to apply.
Pros:
It deals with both new and refurbished products
Supports multiple special financing options
You can get financing with bad credit
Provides instant approvals for financing
Supports shipping outside the United States
Cons:
It has limited PS4 variations
Lease purchase unavailable in Minnesota and New Jersey
6. Littlewoods Store
Little Woods is yet another store you can get buy now pay later PS4 financing and at affordable payment rates. All the consoles come with at least one game and other optional extras under one pricing. Nonetheless, many of the PS4 boxes come with 500GB storage, which means you might need to expand with any of their data storage drives later on.
Other than the consoles and game drives, Littlewoods also do stock games, gaming headsets, VR headsets, gaming chairs, controllers, and racing wheel unit. You can also spread out the purchase cost via Littlewoods buy now pay later program over twelve months.
Pros:
It has plenty of PS4 accessories
Has well-made and durable items
Offers free delivery to your home
It does not charge interest when paid on time
Cons:
It charges high fees for late-payments
Requires minimum payment on your Littlewoods account
7. Buddy's Home Furnishings
Although last on my list, Buddy's Home Furnishings also brings you lovely deals on PlayStation 4 and other gaming systems. Of course, you won't find the PS4 camouflage or other unique designs as with the GameStop store, but black is still cool and fun to own. You won't also need to go to the local store as they do offer express delivery and even repair services at no charge to you.
Speaking of charges, Buddy's lease-to-own program has no credit check, which means you can also qualify with bad credit or no history. Also, you can choose to pay on a weekly or monthly basis depending on when is your payday.
Pros:
It's both in-store and online shopping
Effortless and quick to get financing
Easy to compare the lease payments
Doesn't require a FICO score to apply
Accepts in-store pickup and express delivery
Includes enrolling for automated payments
My Top Picks
As we conclude, it's safe to say that you necessarily don't need to have enough cash or a perfect credit score to get a PlayStation. Apart from the Littlewoods, the other online stores above support buy now pay later Ps4 financing with even bad credit or no credit. The Zebit Market is the best choice of all as they have no credit check and can increase your spend limit very fast.
Meanwhile, the GameStop store can be an excellent choice if you're looking for personalized PlayStation 4 consoles for a gift. It has plenty of amazing designs to choose from, including Limited editions of Uncharted 4, Spider-Man, God of War, Star Wars, et cetera.
Note, the different designs I'm talking about here are the housing of the console and the controllers. However, the shape and performance of the device are the same, regardless you have the basic or personalized edition.