Assurance Wireless is one of the companies you can easily get a free cell phone service without paying anything. It even offers a free Android smartphone that you can use to communicate and browse. But then, does the operator has a physical store where you can collect your stuff or seek assistance in person? If not, how do I speak to a live person at Assurance Wireless for further help?
Despite being a lifeline company, Assurance Wireless is still a subcarrier or MVNO. And similar to prepaid MVNOs like Red Pocket and Mint Mobile, there are no physical dealer stores. It only offers services online (I'd guess to keep the operating costs low).
So, any kind of interaction with the operator will be virtual, except in one rare case.
FYI: MVNO is an acronym for a mobile virtual network operator (a phone carrier without its own cellular towers)
Is Assurance Wireless Still Giving Out Free EBB Tablets?
First, the Emergency Broadband Benefit (or EBB) is no longer available. Congress discontinued it at the end of 2021 to usher in a more permanent Affordable Connectivity Program (ACP).
In the new connectivity program, one can now qualify with a low income at or below 200% of the federal poverty guidelines (previously was 135%). You can also qualify if under the Special Supplemental Nutritional Program for Women, Infants, and Children (which previously was unavailable).
Similar to the time of EBB, users that qualify for ACP still get more data allowance than those using the lifeline program alone. We also have various companies that give a free tablet with EBT or proof of low income, Medicaid, or any other federal assistance program.
But, unfortunately, Assurance Wireless is currently not one of these lifeline companies with discounted tablets. You only have a guarantee of a seemingly better monthly service allowance and the one-time smartphone (if a new subscriber).
Assurance Wireless Service with Unlimited Everything Service
Indeed, Assurance Wireless has guaranteed a free cell phone service for life unlimited everything. But is the service allowance really as such?
Well, the Assurance promise of "unlimited everything" is partially true. If eligible for both the lifeline and Affordable Connectivity Program, you get unlimited call, text, and browsing data at the beginning of every billing cycle.
As with most of the MVNOs, though, Assurance Wireless usually offers throttled data pack, with 35GB of a high-speed cap. And after hitting that limit cap, you can expect slower browsing speeds for the remaining part of the month.
Regardless, the 35GB is still better than what Access Wireless or Safelink and most of the other lifeline carriers gives you.
Even better, the Assurance Wireless phone can record up to 16+Mbps data speeds on good days instead of the usual 5Mbps. Then you can get a mobile hotspot (wireless or tethered) at no additional cost, albeit up to a 10GB cap.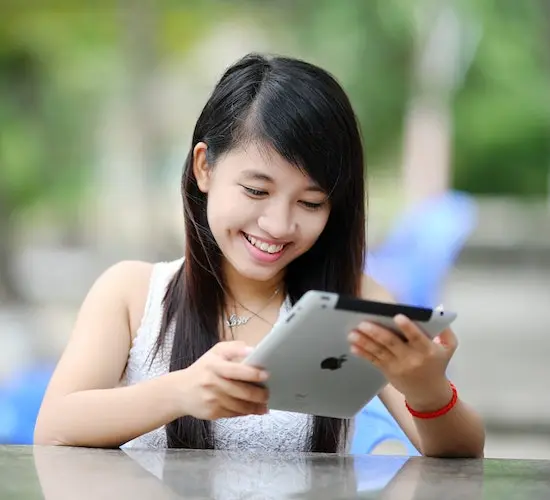 How Do I Speak to a Live Person at Assurance Wireless?
Technically, there are over a dozen reasons one might want to speak to a live person at Assurance Wireless. Some of the said reasons include when you want to:
Join the Lifeline Program
Activate your phone/ Service
Report a stolen/ lost phone
Get a replacement cell phone
Track a pending purchase order
Add more data and or voice minutes
Meanwhile, Assurance Wireless has each of these situations with a different means to speak to a live representative for assistance. And in this section, I've assembled the various means into four categories as they fit:
Part 1: Get Live Assistance when Joining Assurance Wireless Lifeline
Once ready, you can join the Assurance Wireless lifeline program in three varying ways. The first method involves to Apply Online with an internet-enabled PC, tablet, or even smartphone. It's one of the easiest as you just need to input your zip code to confirm if the service is in your area. Then follow the on-screen instructions until the end.
If you're unable to apply online, you can speak to a live person at Assurance Wireless and have her help. It may take a couple of minutes before you get connected with a representative. But after connecting with one, you can have your new account set up within minutes.
Needless to say, you'll need a working phone to connect with a live Assurance representative and apply for the lifeline offline. And once you've gotten the phone (can still be Assurance Wireless or any other carrier):
Launch the dial pad and call customer care number 1-888-898-4888. When the number goes through, it will connect you to the carrier's automated phone system
Once connected to the automated system, press 3 in the first prompt. If using a phone from a carrier other than Assurance Wireless, make sure you press your 3 followed by the pound key (#)
In the next (second) prompt, press 4
Now (in the third prompt), press 3 again. The automated system will connect you to the available human representative. It might take a couple of minutes before getting connected to a live agent. Thus, be patient and don't hang up the call as you'll have to start from Step (1) again.
As an existing Assurance Wireless subscriber, you can also get in touch with a live representative to help you enroll for the unlimited everything benefit. You can connect with the agent by calling 1-855-334-8346 or sending a private message via the official Facebook page or Twitter handle of Assurance.
Important Note:
Even though it doesn't have an immediate physical store, Assurance Wireless does have door-to-door sales representatives. In other cases, the reps can set camp outside (or nearby) social services offices. And in either, they enroll you in the service within minutes. They will ask for your name, plus the last numbers of your social security and physical address.
Part 2: Get Live Assistance when Activating your Lifeline Service
Once you've applied for Assurance Wireless service, you'll have to wait 2-7 days (sometimes longer) to receive the mail package. The mail will be having your free Android device and the approval letter containing your Assurance Wireless Account PIN.
But to make sure you're not waiting for a service you never qualified for, contact customer care and check your application status. It's a pretty easy process, whereby you just call the automated service number 1-888-898-4888, then Press 2.
If moving from another carrier to join Assurance Wireless, you can switch with your current number that people already know. But you must call the toll-free number 1-888-321-5880 to speak to a live person at Assurance Wireless who can help you in the process.
Sadly, this toll-free number is what many people know and tends to put you on the waiting list for minutes (sometimes up to an hour). Thus, I'd recommend you contact the customer agent about the porting at 1-855-334-8346 or 1-888-898-4888.
Once everything is in place, you can now go ahead and activate your Assurance Wireless phone service online or by dialing 611.
Part 3. Get Live Assistance about Your Assurance Wireless Phone
Indeed, you may also need to speak to a live person at Assurance Wireless if there's a problem with your service phone. Like right now, the carrier has been transitioning from the old Sprint to T-Mobile network, plus 3G to 4G LTE.
So, for an old customer, there are two reasons you may need to change your phone. It's even worse on the fact the operator's online retail store and BYOP (bring your own phone) program are unavailable.
If you need a replacement phone, you'll have to call the customer care number 888-321-5880 to speak to an agent about the issue. You could also use the Assurance Wireless social networks, including the Facebook page or Twitter handle.
If the replacement request is successful, you'll also use the three communication means to track the status of your order.
Ps. Apart from replacement, other times you'll need to speak to a live person at Assurance Wireless with the customer care number 888-321-5880 or social platforms include:
When you have lost your cell phone and want the carrier to disable your account before anyone uses your data balance
If your phone fails to update the firmware automatically and requires help to run the process manually
When you want Assurance Wireless to unlock your phone. Yes, yes, the carrier usually carries out the process automatically remotely after becoming eligible. If unlocking remotely doesn't work, the carrier often sends a message with the steps to help you complete the process manually. But if the message doesn't come to your phone, you can now contact customer care at 1-888-321-5880 to provide it.
Part 4: Get Live Assistance to help Manage Your Lifeline Account
Once your lifeline service is active and everything, you'll still need to speak to a live person at Assurance Wireless to help manage your account. You can reach customer support at the dedicated telephone number 1-855-334-8346 or through the automated service number 1-888-898-4888.
Alternatively, you can reach out for help from the Assurance Wireless agents on the available social networks (Facebook page and Twitter handle). And the various situations you may need the agents to help manage your lifeline account include when you want to:
Reset old or forgotten voicemail password
Change the current permanent home address
Enable/ disable international calling add-on plan
Upgrade from lifeline to a paid cell phone service
Port out your cell phone number from Assurance Wireless
Activate the Caller ID feature to see who's calling your phone
Log in to your profile but have forgotten the account password
Consult about your delayed unlimited everything (ACP) benefits
In Conclusion:
Whether it's to join, activate the service, request a replacement, or whatever other reason, these are the ways you can speak to a live person at Assurance Wireless. The toll-free customer service number 1-888-321-5880 and private chats on social networks are usually what most people use.
But for fast assistance, I'd recommend calling a number like 1-855-334-8346 that Assurance Wireless has dedicated to a specific segment.
As for the case of joining through the door-to-door, in-tent, or traveling reps, be very careful. Some culprits may pose as agents of Assurance Wireless just to steal your personal information like your social security or home address.