In truth, living in your own house's far much comforting than a rental. Sadly, however, many of us can't afford to purchase our dream homes outright. That leaves taking a mortgage as the other promising path to fulfilling that dream. But then, all mortgage insurers use the credit report to determine creditworthiness. So, how much of a home loan can I get with a 650 credit score?
Well, for starters, your credit score is the ticket to winning over most lenders. And not just in home loans, but also most buy here pay here car dealerships and bill me later stores.
Nonetheless, mortgage programs often have a longer payment term, 10-30 years, compared to other loans. So, the insurers tend to take your credit history more seriously than others.
Is 650 a good credit Score?
In a nutshell, there are six different levels of credit scores. Here in the USA, lenders often use the FICO® credit risk score that Fair Isaac invented in the '60s. The FICO score is often in the form of points that the major credit bureaus, including Equifax, Experian, and TransUnion generate after analyzing and processing your credit information.
Usually, your credit score will fall within the range between 300 and 850. According to Experian, the average score has now increased to 710 from 703. So, a score of 650 points falls within the fair range as shown in the chart below.
| Credit Score | Points Acclamation | American Consumers |
| --- | --- | --- |
| 300-578 | Poor | 16% |
| 580-669 | Fair | 17% |
| 670-739 | Good | 21% |
| 740-799 | Very Good | 25% |
| 800-850 | Exceptional | 21% |
At a FICO score of 650, you can improve for the good easy and fast if you're up to it. It also means you have considerable or otherwise tolerable room for improvement. So, you do meet the minimum requirements of some lenders for a home loan.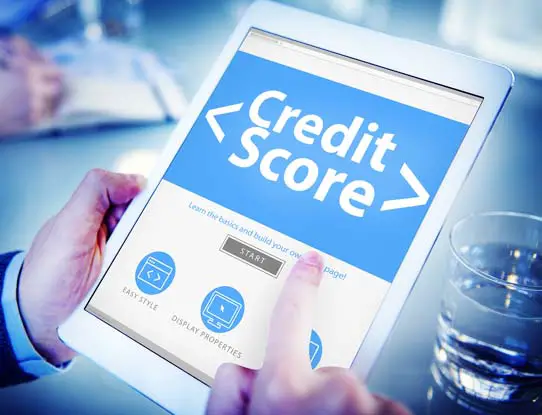 Furthermore, a 650 credit score does guarantee you a favorable interest rate than individuals in the poor credit score range. Thus, bringing you lower monthly payments and helping you save thousands of dollars in the long run.
What Home Loans Can I Get At 650?
First of all, a credit score isn't the only thing that lenders look at when you apply for a mortgage. Similar to shop now and pay later catalogues like Affirm, the credit report will only help determine the risk level in repayment. Then, there's still the question of whether you can afford to meet the monthly payments without missing any of them.
Some of these factors include:
Income status
Past Loan repayments:
Debt-to-income ratio
Value of the property
It's worth noting that the down payment you put forward can also impact your home loan payment. In some cases, the seller may need you to put down up to 20%, but most of the loans require 0-10%. But again, that will depend on the type of mortgage program you're using.
Anyway, back to home loans, there are six different types of them that you can get with a 650 credit score. However, these loans are further grouped into two major categories- Conventionional and Government-Insured mortgages.
1. Government-Insured Home Loans
Just as the name, these are the type of mortgages that have been backed by an agency of the federal government. In other words, the lender will provide you with the home loan through a "backing" government agency. Hence, reducing the risk to the lenders in the event you fail to fail. And when a loan is at a lower risk, you as the borrower can benefit from lower interest rates, plus low to no down payment requirements.
In any case, the three types of government-backed mortgages you can get with a fair credit score are:
A) FHA Loans
In general, Federal Housing Administration, or simply FHA loans are the most popular to first-time homebuyers. Not only do they have lenient credit and down payment requirements, but also you're not restricted as with the VA and USDA home loans.
Usually, FHA loans require a minimum credit score of 580 so you can qualify for a 3.5% minimum down payment. You can also get a loan with a 500 credit score, but the lender will need you to put down 10% of the total home purchase price instead.
The good thing with the 10% down payment is that you can get rid of the mortgage insurance, which is a requirement. Although it may vary, the mortgage insurance consists of an upfront premium 1.75% of the total loan amount and an ongoing annual premium of 0.45-1.75% of the loan.
B) VA Loans
A VA loan is another government-backed mortgage that you can consider if you have a fair credit score. Private lenders offer the loan through the U.S. Department of Veterans (VA). So, it's only available to active-duty U.S. service members, former service members, or surviving spouses.
Fortunately, the VA home loans usually don't have a minimum credit score and sometimes even a down payment. But the lending institutions may set their own minimum requirements- in most cases at a FICO score of 620.
In addition to that, the VA home loans don't have an ongoing mortgage insurance premium. However, you'll need to pay an upfront funding fee ranging from 1.4-3.6% of the total loan amount. This fee varies from one borrower to another as it depends on the size of the down payment you've placed.
C) USDA Loans
USDA loans are also an excellent choice if you have a fair credit score and need a low-cost mortgage for your next home. The U.S. Department of Agriculture is usually behind these home loans, whereby they can either extend them to you directly or indirectly.
In the direct form, the USDA funds the loans, whereas the indirect method (usually called guaranteed loans) has private lenders with USDA backing.
As for the requirements, you can get a USDA loan with a credit score of as low as 620 points. Also, you necessarily don' need to pay a down payment, which is a big bonus if you have a low income.
Even so, the home you want to buy or build must be in an eligible rural area, plus you must pay the mortgage insurance premiums. That's an upfront insurance premium of 1% and an ongoing annual premium of 0.35%.
Conventional Home Loans
On its end, a conventional home loan is a type of mortgage not backed by a federal agency. So, the lenders extend it to you without expecting the government to cover their potential losses in the event you fail to make the payments. On the contrary, the lenders still have to conform with the lending rules that the Fannie Mae and Freddie Mac, government-sponsored enterprises (GSE), set. Hence, the name Conforming conventional loans.
In other cases, the lender can decide to impose his own standards, leading to what we call non-conforming conventional loans. It happens when you want to borrow beyond the limit set for conforming loans- Jumbo mortgage loans are a good example. But again, almost all lenders will require a good credit score, say 700 points or higher.
Anyway, in our case of 650 credit score, you're eligible for up to three different types of Conventional home loans. That's…
A) Conforming Conventional loans
In short, these are loans that adhere to the lending standards that Fannie Mae and Freddie Mac have set. The loans require you have at least a credit score of 620, which means our 650 points fall within the range. You'll also need to place a minimum down payment of 3%, though some lenders can guarantee you 100% financing.
However, all conventional mortgage programs with a down payment of less than 20% of the loan amount attract ongoing insurance premiums between 0.3% and 1.5%.
B) Subprime Conventional loans
On its end, a subprime conventional loan targets individuals with a poor credit score. So, you certainly can qualify with a fair FICO as well. However, these conventional loans fall in the non-conforming category, which means they have a higher risk on the lender. So, you're also likely to suffer high-interest rates and closing costs.
C) Conventional Portfolio loans
Portfolio loans are primarily for those who have bad credit or a history of bankruptcy or foreclosure. However, you might find them handy if you have a 650 credit score but couldn't secure a mortgage because of a poor debt-to-income ratio.
You can also use Conventional portfolio loans if you need a mortgage for a property outside of the conforming loan parameters. A good example is if you need a mortgage loan above $548,250.
What Kind Of Interest Rate Can I Get With A 650 Credit Score
Technically, mortgage lenders assign interest rates depending on your level of risk in terms of payments. Essentially, the higher your credit score, the lower your interest rate. So, a 650 credit score will guarantee you a higher interest rate than the person with 750 but lower than the one with 500 points.
In any case, the FICO home mortgage loan calculator shows the average annual interest rate at 3.587% for credit scores between 640-659. That means a home loan amount of $220,000 over 30 years will need you to make a monthly payment of approximately $999. Thus, you'll have paid roughly $139,640 as interest in the end.
How Much of a Home Loan Can I Get With a 650 Credit Score?
First, all mortgage lenders don't operate on the same policies. So, the amount of a home loan you can get with a 650 credit score varies. Nonetheless, the Federal agencies, plus Fannie Mae and Freddie Mac have a set of loan limits they can guarantee for their borrowers.
Usually, the Federal Housing Finance Agency (FHFA) evaluates this loan limit after every year due to the changes in the house price index. If that limit is passed, that's what now we call non-conforming loans, such as the Jumbo loans.
Here's an overview of the Home loan limit you can get with a 650 credit score in 2022. The figure includes the loan limit for one-unit, two-unit, three-unit, and four-unit homes as per the recent FHFA report.
Note, I've also included the home loan limits of the previous years so you can compare the fluctuations.
| Year | One-Unit Limit | Two-Unit Limit | Three-Unit Limit | Four-Unit Limit |
| --- | --- | --- | --- | --- |
| 2021 | $548,250 | $702,000 | $848,000 | $1,054,500 |
| 2020 | $510,400 | $653,550 | $789,950 | $981,700 |
| 2019 | $484,350 | $620,200 | $749,650 | $931,600 |
| 2018 | $453,100 | $580,150 | $701,250 | $871,450 |
| 2017 | $424,100 | $543,000 | $656,350 | $815,650 |
| 2016 | $417,000 | $$533,850 | $645,300 | $801,950 |
| 2015 | $417,000 | $$533,850 | $645,300 | $801,950 |
| 2014 | $417,000 | $533,850 | $645,300 | $801,950 |
Final Verdict:
To be honest, having a good or exceptional credit score is the best, sure way you'll get the house you need. It's a score range you'll have access to many lenders with affordable rates and lower monthly payments.
Meanwhile, a 650 credit score isn't bad off either as a borrower. It's solid enough to get you a decent conforming loan through the government "backing" agencies or government-sponsored enterprises. But then, the loan amount you can get depends on the lender you've approached and other factors like your income and the value of your prospective home.
Also, your debt-to-income ratio may affect the rate of the home loan you're about to get. So, it's important to keep it as low as possible to get lower interest charges.