Are you looking to upgrade to a new phone? The iPhone 14 is finally in stock and Verizon has just added it to its list of free cell phone offers. But then, do you have a phone that you can trade for it? Are you sure the old device will pass the required final trade-in value? And most importantly, do you know how to clear iPhone for trade in Verizon without having to go to the store?
Same as AT&T and T-Mobile  (or Apple themselves), who also have the iPhone 14 offer, you usually have to ship your old device for trade within a 30-day window. But before mailing, you'll need to prepare the device, specifically restoring it to default settings.
Wait! You Can Trade In Verizon Without Being A Customer
In the question of deals, Verizon seemingly has better offerings than most. In fact, it has the longest list of free phone deals for new customers with no trade-in required. And even when many are refurbished pre-owned selections, they are still worth it.
If you want to upgrade to a brand-new device, the BOGO (buy one get one) and trade-in deals are how you can save some cash. The Trade-in promotions are usually a little more exciting as you kind of get rewarded for a device you're no longer using.
I've even seen some users take advantage of the Verizon iPhone deals for existing customers with devices they've never used. And what they usually do is purchase a pre-owned phone from places like eBay or Facebook Marketplace. Then trade to a carrier (not just Verizon) for a much better device.
Meanwhile, Verizon now accepts trade-ins from even customers that are on different cellular services. The final appraisal is surely not as good as for the active subscribers of the network (Verizon). But it can come in handy for the users on small carriers like Twigby or Mint without the trade-in program.
Verizon has also been kind enough to pay non-Verizon customers who trade in their mobile device via a gift card or PayPal Credit. So, one can use the benefits on anything as long it's in a place the owner allows that payment method.
Stop! Confirm The New iPhone Is Working Alright
As mentioned earlier, it's imperative you prepare your old phone before trading to Verizon or any other carrier for that matter. The preparation is simple language largely means you wipe and reset everything to the factory so no one will access your personal information.
Nevertheless, I'm assuming you'll want to continue having the content and settings from the old iPhone on your new device. And for that, I'd recommend you wait until the new phone is fully set up and working fine before resetting the old one.
The easiest way to ensure the two aspects is to create a backup of the old iPhone. Then you can restore everything to the new iPhone once it arrives.
You can save the backup to iCloud if you don't have a lot of content or don't want to pay a subscription fee (for more storage). The backup option is also handy if you don't own a Mac/ PC or would like to restore your device on the go wirelessly.
Alternatively, you can back up your old iPhone to the computer via iTunes. It's ideal if you don't have/ want to use iCloud or would love to have more free backup storage.
But even after installing the backup, go through all the settings on the new device and compare it with the old one. In case of any functions that don't coincide, you can manually adjust them to the appropriate parameters.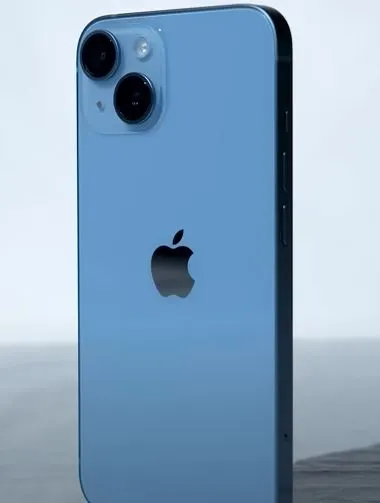 If you have protected your online activity with an extra layer of two-factor authentication (2FA) security, you'll also need to transfer it. Otherwise, without access to the 2FA codes on the new device, you could find yourself locked out of your favorite online accounts.
Now, Clear the Old iPhone Phone for Trade
Once your new iPhone has everything you need, clear everything from the old iPhone o. It's a pretty straightforward process, but don't make the mistake of directly starting with a factory reset as a lot of people do. Do it right, starting with:
Step 1: Unpair your Apple Watch from the iPhone
Indeed, the first way how to clear iPhone for trade in Verizon is to safely remove any connected Apple watch. When you unpair your watch, it will automatically back up its data and setting. So, you'll just have to push "restore" to get the old content into the new phone.
And to unpair an Apple watch from the iPhone:
Bring the phone and watch close to each other
Launch the Apple Watch app on your smartphone
Tap the "My Watch" tab, then select the name of your watch
 Under your Apple Watch window, tap the info icon ⓘ to reveal the hidden "Unpair Apple Watch"
Tap "Unpair Apple Watch" and confirm
Finally, enter your Apple ID password if prompted to disable Activation Lock
Step 2: Sign Out of All Apps & Services
According to Apple, you shouldn't manually delete the calendar, contacts, documents, photos, or any other iCloud information while your iPhone is still logged in with your Apple ID. It might end up deleting your content on the iCloud servers, and so is other devices logged into your account.
Instead, go to the settings of your phone and log out from each of these accounts to deactivate and unlink the services. Sign out of all the apps and services as well, including "Find My (Device)" if it was already enabled. You may need the password for your Apple ID to turn off these settings.
Step 3: Remove/ Deactivate/ Destroy SIM
The next step to clear your iPhone before you trade to Verizon is to remove the SIM card. And if you're going to use the new SIM card that came with the new device, destroy the old one.
In case you already have been using your old iPhone with an eSIM, remember to erase or deactivate your profile. The process is as easy as going to the settings, tapping Cellular or Mobile Data, selecting the plan you'd like to erase, and finally hitting the "Delete eSIM" tab.
Step 4: Erase/ Factory Reset the iPhone Now
A factory reset is the last way how to clear iPhone for trade in Verizon. It should always be the last step after all the other three. Otherwise, starting with the reset will have common issues like the phone remains signed into your iCloud.
And when you send your device to Verizon as such, you could have someone else peaking on your private data. Then there's also the risk of getting locked out of the online accounts that you have enabled the two-factor authenticator function.
Regardless, it's pretty easy to reset an iPhone phone. You just need to:
Unlock your device and head out to settings
Scroll down to the bottom pages where we have the "General" tab
Once you open the "General" tab, you'll notice the various settings of the camera. Scroll down to the bottom and select "Transfer or Reset Phone".
Tap "Erase all Content and Settings", followed by the bold "Continue" button
Input the passcode for the iPhone (and Screen Time) when prompted
Now, enter your Apple ID password (when prompted) to erase the iPhone and remove it from your account
Finally, tap the red "Erase iPhone" to continue with your choice. The phone will take a minute or two to reset. And once complete, it will light up with a "hello".
Beware! Verizon Penalizes Late Trade Submissions
In conclusion, that's how to clear your iPhone before you trade to Verizon. The whole process, right from making the backup and transferring content on the new device to hitting the red "Erase iPhone" tab is pretty straightforward. You don't even need to be any techie.
If for any reason you can't factory reset directly from the phone, you can erase the iPhone content and settings from a Mac or Windows PC. Just make sure your computer has the latest version of iTunes or Finder.
As you proceed to trade in your iPhone with Verizon, remember you must send your old and cleared device within 30 days. If late to submit your old trade phone, the company may offer you a lesser value than initially indicated.