Would you like to upgrade your old phone but don't have enough cash for it? If yes, various cell phone providers currently have limited-time offers with good phone deals that you can get at a partial or full discount. In this review, we're going to look at some of the MetroPCS add a line get a free phone promo offers that you can get today.
As you may know, MetroPCS (currently known as Metro by T-Mobile) is a mobile virtual network operator. It usually runs on the T-Mobile network, which shares with it some of the perks, including the extra-fast Ultra-Capacity speeds.
What's the Best MetroPCS Free Phone Deal in 2023?
First up, the various free phone deals from Metro are usually limited-time offers. So, unlike the free phones from Access Wireless and Safelink lifeline program, they can be unavailable at any moment.
But again, the deals on the prepaid service give you the option to choose the device you'd want to have. That includes even the latest 5G-capable smartphones that you need to tap into the Ultra-Capacity spectra.
Speaking of 5G, the recently-released Samsung Galaxy A32 is the overall best free phone on the ongoing Metro add a line deals. The following are some of its features, plus three other of my favorite promos from the carrier.
Save $290, supports up to 5G network, 64GB internal memory, video recording in 4K@30fps, fingerprint scanner, & built-in NFC chip
Save $400, supports the latest iOS 15, video recording in 4K@60fps, real-time texting, IP67 dust/ water protection, Fingerprint unlock, & 64GB memory
Save $240, includes 128GB internal memory, built-in stylus, Snapdragon 665 processor, 6.4 Max Vision display, & video recording in 4K@30fps
Save $100, has Brilliant 2.8" main display, large buttons with big numbers, amplified speaker, M4/ T4 HAC, & up to 4G LTE support
Are the Metro Free Phone Deals Really Worth it?
In a nutshell, YES, the MetroPCS add a line get free phone deals are worthwhile. Of course, the operator doesn't have great deals like T-Mobile or Verizon, but the ones available are still good enough.
For instance, four of the free phones we'll be looking at are the latest designs, with a built-in 5G modem. So, you'll be able to access and get the best of the ultra-fast 5G network. And as we concluded when looking at Cricket and Metro, you can now access the service at no cost.
FYI: In a recent Metro speed test, I've just confirmed a data speed of up to 562Mbps on downloads and around 24Mbps for uploads. Of course, the speeds aren't always consistent, but they're no doubt more than enough.
In any case, what I'm trying to say is that you can take advantage of the free phone deals from Metro to enjoy the 5G experience.
The other times you can benefit from these promos include when you want to:
Upgrade your outdated/ damaged phone
Get your child or a relative his own phone
Switch from Android to Apple devices or vice versa
It's worth noting T-Mobile, which is the carrier of Metro, is in the process to retire the old 3G networks by July 2022. So, you can also use the add a line get a free phone promo to get your parent/s the latest flip phone with 4G LTE support.
How to Get the MetroPCS Add a Line Free Phone Deal
In the ongoing MetroPCS phone deals, you can either get some or full discounts on the featured devices. The former applies to the existing customers who'd like to upgrade their devices without adding a line. It's also available when you add a new line with a new number to your Metro account.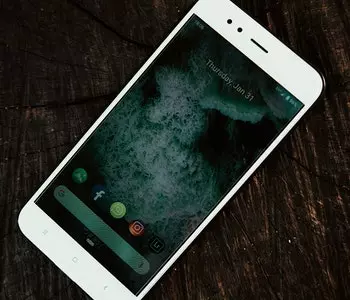 If you'd want to get the absolutely free phone deal when you add a line, MetroPCS require you have an eligible port-in. That's you should activate the new line with an active cell phone number from the previous carrier-  except T-Mobile and Metro.
In addition to that, phone companies that give free phones when you switch or add a line usually limit the promo to select rate plans. And in this case, Metro requires you to activate your new line on the $60 unlimited plan, else the deal is off.
Features & Specs of the Various Metro Add A Line Get A Free Phone Deals
| | | | |
| --- | --- | --- | --- |
| Free Cell Phone Brand | Total Promo Savings | Supported Networks | ROM vs RAM |
| Samsung Galaxy A32 5G | $289.99 | 5G & 4G LTE | 64GB, 4GB |
| Apple iPhone SE (2020 Edition) | $399.99 | 4G LTE | 64GB, 3GB |
| Motorola Moto G Stylus | $239.99 | 4G LTE | 128GB, 4GB |
| Samsung GalaxyA13 5G Android | $258.00 | 5G & 4G LTE | 64GB,4GB |
| Motorola Moto G Power | $189.99 | 4G LTE | 64GB, 4GB |
| Motorola Moto G Play (2021 Edition) | $159.99 | 4G LTE | 32GB, 3GB |
| OnePlus Nord N200 5G | $229.99 | 5G & 4G LTE | 64GB, 4GB |
| T-Mobile REVVL V Plus 5G Android | $199.99 | 5G & 4G LTE | 64GB,4GB |
| Alcatel Go Flip 4 Basic VoLTE Phone | $99.99 | 4G LTE | 4GB, 512MB |
|   |   |   |   |
The Samsung Galaxy A32 5G was one of the 2021 New Year gifts from the brand. It's still a notable device today, especially if you're looking for a budget-friendly 5G-capable smartphone to tap into Metro's Ultra-capacity browsing speeds.
Some of the best features of the phone include:
It's compatible with 5G & 4G LTE networks
Has a wide full HD display for crisp viewing
Captures vibrant videos in full 4K@30fps
Includes built-in NFC and fingerprint sensor
Has third-level (M3/ T3) hearing aid compliance
It features 64GB internal storage & 1TB SD support
Have you ever wondered what it's like to be on the iOS surface? Metro is currently offering the iPhone SE for free if you can manage to add a new line to your account. Of course, the phone isn't 5G-capable, but it has many cool features, including:
It supports up to the latest iOS 15
Includes 64GB internal storage
Supports both fast and wireless charging
Can record up to 30-minute underwater videos
Has built-in NFC sensor for contactless payments
You can record slow-motion videos in 1080@240fps
It has built-in RTT & M3/ T4 hearing aid compliance
The Moto G Stylus here is a decent and great phone to explore your creative side. It's another free phone from MetroPCS. And just as the name, it has a built-in Stylus feature that allows you to create, design, and edit photos, sketches, shopping lists, and more.
Other amazing features include:
It has 128GB of internal storage
Has a vivid HD+ display & Dolby audio
Includes a rear-mounted fingerprint reader
Supports video recording in fast & slow mode
It has both RTT & M3/ T3 hearing aid support
The Galaxy A13 5G was one of Samsung's releases to welcome the New Year2022. It's a mid-range but a decent smartphone that has everything you need and nothing you don't. Then, you can get up to two of the devices for free if you add a new line/s to your MetroPCS account.
The six best features of the smartphone include:
It can work with both 5G & 4G LTE
Has a wide display with a 90Hz refresh rate
Supports both Bluetooth & standard 3.5mm jack
Has a built-in fingerprint reader for quick access
Includes NFC tag for digital payments & content sharing
It features 64GB internal storage & up to 1TB SD support
Motorola Moto G Power (2022 Release) Smartphone
The Moto G Power here is another selection on the MetroPCS adds a line get a phone free deals. It's also an upgrade to the previous Moto G Power 2020 edition. So, you can now expect a more fluid HD+ display (at 90Hz refresh rate) and sharper pictures.
Other perks of the Motorola smartphone include:
It runs on MediaTek Helio G37
Supports up to 512GB MicroSD card
Has fingerprint reader & Face unlock
Features a water-repellent design
It includes video recording in 1080p@30fps
Ps: the phone doesn't have an NFC chip for contactless payments and content sharing
The Moto G Play is an entry-level smartphone, but a good one if you're not expecting much. Similar to others from the brand, it has the famous 6.5" HD+ Max Vision display. So, you can enjoy your games, movies, plus video chats in that extra-wide and vivid experience.
Other features of the smartphone include:
It has a great Snapdragon processor
Records videos in 1080p@30fps
Supports up to 512GB MicroSD card
Has a fingerprint reader for quick access
It includes both Bluetooth & jack ports
The OnePlus Nord N200 is another alternative 5G-capable phone on the Metro free phone deals. Apart from the access to the blazing browsing speeds, you can also experience various latest technologies, including NFC payments and content sharing.
Five other features include:
It's a brilliant Full HD display
Compatible with 5G and 4G LTE
Captures crisp pictures & smooth videos
Has convenient fingerprint & face unlock
You can expand your storage with an SD card
Although not the most famous, the Revvl V Plus is also a great low-end smartphone. It already has a built-in 5G modem, thereby you can tap to the Ultra-Capacity network for fast downloads and seamless streaming or gaming.
Other great features of the phone include:
It has an extra-wide, 6.8" display
Supports up to 2TB MicroSD card
Has M4 & T3 hearing aid compliance
Includes built-in NFC tag for payments
Supports both WiFi sharing & calling
It has a quick fingerprint/ face unlock
Last but not least, you can also get the Alcatel Go Flip 4 for free when you add a line with MetroPCS. It's a great upgrade for traditionalist seniors who can't/ don't want to use a smartphone. Not only does it support the 4G LTE with HD calling, but also has various features to support hard-of-hearing users.
These features include:
It has large buttons & bold numbers
Has brilliant internal & external displays
Easy to customize display brightness & fonts
Has the highest-level (M4/ T4) HAC support
Supports both TTY & TTD for profound deafness
Provides crystal-clear audio for both ringer & calls
It has dedicated shortcut keys for contacts & messages
Final Thoughts
Well, these are the nine best MetroPCS add a line get a free phone deal you can get at this moment. Of course, the list is currently shorter than the carrier had in December, but I'll keep updating it as more devices are available.
Meanwhile, the options available are still worthwhile and something you'd be proud to have with you. The Samsung Galaxy A32 5G  is still my favorite pick, then iPhone SE (2020) my second.
Unfortunately, the Metro free phone deals don't include any 5G-capable Apple devices. But you can save up to a $200 discount on either the iPhone 12 or the latest iPhone 13.