Do you love spending your evenings outdoor? Whether you do it alone or with some friends, you might want to add extra warmth to the place. And I'm not just talking about the warmth for hotness but the ambiance as well. But, anyway, this article is all about sites that offer buy now pay later fire pit financing. So, I'm hoping you'll find it helpful if you would want a fire pit but don't have enough funds for the exact design you want.
Note, the fire pits I'm referring to in this case are not those selling about fifty dollars at your local appliances stores. But the commercial-grade and brand quality designs appear on big screens burning glass gems instead of wood. So, expect a price tag of a grand and above.
What's The Best Buy Now Pay Later Fire Pit Site?
When it comes to fire pits, replacement components, and accessories, Fire Pits Direct has all of them. It also supports buy now pay later financing if you don't have enough cash to check out all your purchases. So, it's my first recommendation on this topic.
Other sites you can lease a fire pit to warm your indoor or outdoor spaces are:
Comparing Features, Pros, and Cons of the Best Buy Now Pay Later Fire Pit Sites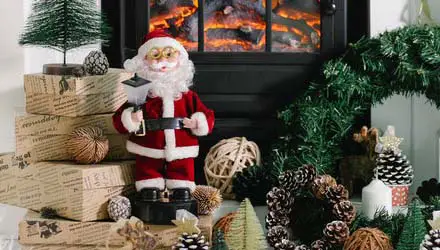 1. Fire Pits Direct Store
Fire Pits Direct Store's my first recommendation today for a number of reasons. To begin with, the store stocks a wide range of fire pits, both for indoor and outdoor use. On the site, it has arranged the various devices based on the brands, material, fuel type, burner size, amongst other aspects. So it's very easy to shop.
Furthermore, the store does provide fire pits components, as well as accessories like fire glass. it also has multiple checkout options, including Fire Pits Direct buy now pay later, which is available for all items.
Pros:
It has plenty of fire pits designs
Provide free shipping across 48 states
Has an easy application for financing
It's very easy to compare the leasing rates
Cons:
It's not transparent on the minimum credit score requirements
---
2. Modern Blaze Fireplace Retailer
If you're shopping for your modern home, Modern Blaze might have an answer for you. It deals with different kinds of fire pits, including contemporary squared designs to add the glamor and the warmth you seek. You can shop for both indoor and outdoor spaces, which includes even fire and water bowls that you can set up near a pool or hot tub.
Moreover, Modern blaze does have DIY fire pit kits that you can design and build your own fire pit. It also allows you to shop and pay however you choose, including Modern Blaze financing for up to 36 months.
Pros:
It offers brand-quality fire pits
Has unique and sleek designs
Support multiple financing options
Assures instant credit approval
It gives financing for even bad credit
Cons:
It's relatively pricey
Lacks financing rates transparency
---
3. Kmart Big-Box Store
Chiminea fire pits are perfect ideas to decorate your patio or backyard area and still enjoy fire benefits. As a device from the ancient times, it adds a classic glamor, wrapped in a modern style for your modern home. Nonetheless, it's not many companies that deal with Chimineas, which means Kmart is truly one of a kind.
Of course, it doesn't have many designs to choose from, but the several available are still better than none. Besides, the store also does have other types of fire pits, fire bowls, and a few fire pit tables. And to make it cozier, you can use the Kmart leasing program to finance your most expensive buys.
Pros:
It stocks quality and branded products
Doesn't need credit for special financing
So easy to shop and apply for financing
It allows you to buy out your lease early
Cons:
It might ask for a down payment
Only leases merchandise of at least $199
---
4. Starfire Direct Fireplace and Hearth Shop
Starfire Direct is yet another amazing provider you can get buy now pay later fire pit financing. The service is under Affirm company, which you should know is the most used point-of-sale credit platform here in the US. It's very easy to get financing approval with a FICO score of 600 and above, but the company doesn't provide any details on the minimum requirement. So, you might get approved with even 500 points or less.
Another thing, Starfire directs deals with about all kinds of fire pits, including for indoors, outdoor, and fire-water bowls for the poolside. It also has fire pit grills that you use for BBQ parties and keeps your gathering warm.
Pros:
It has well-made and durable fire pit grills
Offers free shipping on select items
Has a variety of amazing fire pit designs
Very easy to compare the leasing payments plans
It also provides accessories like fire glass and fire pit covers
Cons:
It requires an initial down payment
Most products are pretty expensive
---
5. Montgomery Ward Online Store
Montgomery Ward is one of the best online store stores if you don't want to spend big bucks. True, it doesn't have a large collection of fire pits to speak about, but you can still find a perfect one in the few available.
Even better, you don't need to worry if you can't shop with the full amount, though it's also great if you can. The Montgomery Ward buy now pay later will help you finance nearly everything from the store and at small payments.
Pros:
It's very affordable
So easy and quick to apply
You can apply with poor credit history
Can help improve your credit score
Increases your spending limit with time
Cons:
It might ask for a down payment
Has a limited selection of products
---
6. Cozy Corner Patios LLC
Just as the name, the store is one of the best choices if you need to furnish your outdoor space. it has a range of products, not limited to patio furniture, custom cushions, and fire pits. For the latter, the store has mostly the fire pit tables to warm up the gathering as you enjoy your evening diner or drinks with coworkers.
Another thing, you can choose your fire pit with either natural gas or propane as fuel. And when it comes to checkout, you can pay all upfront or spread out the cost with the Cozy Corner buy now pay over time program.
Pros:
It has elegant and well-made fire pit tables
Features over 30 different designs to choose
Has an intuitive, easy to use website
It does display the leasing payments plan
Cons:
It doesn't sell fire pit accessories
Might ask for a down payment
Enjoy Now, Pay Later With Ease
Whether it's at the indoor deck patio or backyard, you can complete the scene with a fire pit. It's the perfect way to invite extra comfort and fun for the company around while at the same time keeping it appealing.
Anyways, in our article, we've briefly reviewed some of the sites you can get buy now pay later fire pit financing. Until now, Fire Pits Direct is still my number one on the list. So, you can check it out if you haven't decided yet on which provider to settle on.
After you decide on the store, however, don't forget to choose a fire pit with the right features for your space. Things like the material, design, space, ignition, fuel, external finishing, and others are very important. So, choose right, shop now, and enjoy without burning down your house or garden