Mint Mobile is no doubt one of the best MVNOs to consider if looking to cut down the wireless phone bill. It has a 4GB plan at only $15 and only $30 per month for the unlimited bundle. But then, is the amount worth it in terms of service? Can you activate your line with eSIM? And most importantly what network does Mint Mobile use if I wanted to bring my own phone?
Well, in my opinion, the $30 or $15 on the Mint service is worth it. It's a little unsatisfying the carrier doesn't sell the service on a 1-month basis. But the quarterly, semi-annually, and annual plan bundles available are how it has managed to offer cheap pricing.
Take a Free Mint Mobile Drive Test
If you're planning to join, this post covers everything you should know about what network Mint Mobile uses to deliver its service. It will help make sure you bring the right phone through the BYOP (bring your own phone) program. Then you can also make a more informed decision on whether the service is the right one for your needs.
But even before you get to officially join the service, Mint Mobile has a pretty cool chance to make sure of that. Different from most mobile virtual network operators (MVNOs) or even major carriers Verizon and AT&T, it has a limited-time trial plan.
In this test drive, you get free cell phone service without paying anything for the next seven days. And the best part, you get a full-service experience, with 250- voice minutes, 250 texts, and 250MB of high-speed data.
You can use the free allowances to connect domestically across the country, plus make calls to Canada and Mexico.
Instant Mint Mobile Activation with eSIM!
Once ready to join Mint Mobile, either with the free trial or full-service plan, you can wait for the Physical SIM card or use eSIM. eSIM usually relies on the "embedded SIM" in the smartphone, thereby the activation is instant.
Even better, Mint is amongst the first MVNOs to have eSIM support. And this was long before phone manufacturers, in particular Apple, forewent the Physical SIM cards. So, you'll have access to the feature on more devices than the likes of Cricket and Metro who introduced it a month ago.
But even with eSIM functionality on phones, Mint Mobile is yet to have smartwatch plans. Then again, I'm hoping they may decide to introduce it soon as a lot of subscribers- most from Apple have started to ask for it.
What Network Does Mint Mobile Use?
As I've mentioned severally, Mint Mobile is an MVNO. And similar to other MVNOs, it does not have its own cell towers. Thus, has made a deal with a major carrier with the network infrastructure to resell its service.
Now, the major carrier Mint has made deal with and whose network it uses is T-Mobile. We could say the two share the GSM connectivity protocol. But in the new age of LTE and 5G, the GSM and CDMA restrictions no longer matter.
What matters, though, is that your Mint Mobile phone must have the necessary T-Mobile frequencies to get a signal. The frequency bands are the same as I've listed down for the phones compatible with Google Fi, namely bands 2, 4, 5, 12, 66, & 71 for LTE. Then, frequency bands n41, n71, n258, n260, & n261 for 5G.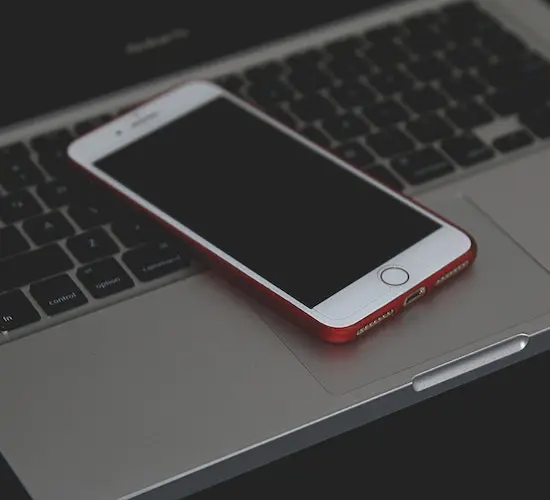 Similar to its carrier network, T-Mobile, Mint brings you super-fast 5G speeds through bands N41, N258, N260, and N261. The four are part of the mmWave Ultra-Capacity spectrum, the equivalent of the Ultra-Wideband on Xfinity Mobile and Verizon.
But in the Twigby vs Mint Mobile review, we saw the best speed of the Ultra-Mobile brand at 672Mbps. And this puts it about half fast as T-Mobile, which recently has been peaking at up to 1100+Mbps on off-peak hours.
The lower speed shouldn't come as a surprise, though. Mint Mobile usually gets deprioritized data: T-Mobile will always put its postpaid customers first whenever the network is busy.
T-Mobile is Still Predominantly in Metropolises
As I've mentioned in the past, T-Mobile usually has one of the best coverage in urban areas. The same is true with its MVNOs since they're all running on the same network infrastructure, anyways. But when you start to drive out of the cities towards the rural areas, you'll start to notice a drop in signal.
When you compare the T-Mobile vs. Mint Mobile coverage map side by side, you'll notice the central, east, and southern states are decently solid. But on the Midwestern and Northwestern regions where we have Oregon, Idaho, Nevada, and Washington, the map is very spotty.
The east and northwestern California, Northern Arizona, western Wyoming, and part of Nebraska also have a pretty scanty coverage. Then again, the estimation of these maps is usually not very accurate and has misguided a handful of people.
The best way to know your area will have a strong Mint signal is to enter your address on the coverage map and run a search. If the results show your location has coverage, pick the free trial plan we mentioned earlier and test the service.
Note: T-Mobile reportedly has the largest 5G coverage across the country. The carrier was the first to set up the C-Band spectrum in many parts of the nation. Hence, the reason more people (including those from Mint Mobile) have access to its fast 5G UC (ultra-capacity) speeds.
What Network Does Mint Mobile Use when Outside T-Mobile Coverage
Again, T-Mobile and its MVNOs, including our witty fox, don't have the best coverage when you're out of the metropolises. It still hasn't been able to deliver on its promise of extensive coverage in rural areas. And for that, you can expect to have two to zero bars in the spotty regions I've mentioned above.
Fortunately, T-Mobile has partnered with several local operators to bring its customers domestic roaming- free of charge. Unfortunately, T-Mobile doesn't share this functionality with its MVNO, Mint Mobile. The only roaming capability you can get is when traveling outside the country.
But even then, the service is still not as captivating as with T-Mobile since you'll need to pay. The add-on international roaming plans (called UpRoam Credit) sell for $5, $10, and $20. Then when you use your phone outside the U.S., including in Canada and Mexico, your usage count from those credits.
Free WiFi Calling Feature with Mint Mobile!
In truth, the lack of domestic roaming with Mint Mobile has been a huge blow to frequent local vacationers. We certainly have several dozen people who have refused to leave their current providers for Mint because of this particular reason.
However, it's still possible to connect with your friends or relatives with your phone while in weak or no signal areas. and to do that, you need to connect to a good, working WiFi. Then:
Enable WiFi Calling Feature
Indeed, Mint Mobile does support WiFi calling and texting functions on both iPhone and Android devices. The feature allows you to make/ receive voice calls or send/ receive text messages through the internet. Thus, it won't matter if the issue in your area is a weak signal or a total dead zone.
But to be able to use the WiFi calling feature, you'll need to have a supported smartphone. Then enable the feature from the device settings, as well as the Mint Mobile account.
Alternatively, you can use social platforms with your Mint Mobile phone while outside the T-Mobile native coverage. Platforms like Skype, WhatsApp, Instagram, Snapchat, and the new Google Chat have the option to use real-time chatting and calling.
Nonetheless, these apps rely on a network connection to complete. Thus, you must connect your Mint Mobile phone to a form of WiFi to complete the request.
Commonly Related Questions
Does Mint Mobile have good coverage in rural areas?
Sadly, Mint Mobile doesn't have very good coverage in rural areas. The MVNO uses the T-Mobile network to operate, which you should now have heavily invested in the urban. Many rural parts of states like Oregon, Idaho, Nevada, and Washington have minimal to no signal.
What states does Mint Mobile work in?
The states Mint Mobile works in flawlessly at the moment include the likes of:
Iowa
Illinois
Ohio
Missouri
Georgia
Alabama
Mississippi
Pennsylvania
Michigan
Texas, et cetera
Does Mint mobile use Verizon towers?
No, Mint Mobile does not use Verizon towers to function. Instead, the MVNO has made a network deal with T-Mobile, which currently has the largest 5G (C-Band) coverage. Hence, the reason we've also seen its speed reads as Ultra-Capacity (the mmWave label of T-Mobile).
In Conclusion:
The carrier network Mint Mobile uses to connect its users across the country is T-Mobile. It has both LTE and 5G in almost all states.
But for the Midwestern and Northwestern states- like Oregon, Idaho, Nevada, and Washington, Mint/ T-Mobile is most available in the metropolises. In rural areas, the carrier has a lot of areas with spotty signals and other no coverage at all. Thus, it will be inconvenient to get it. Verizon and AT&T or their MVNOs will be a better pick in such a situation.
However, in the urban cities, Mint has pretty affordable regular rates. Then when out of T-Mobile native coverage, you can use the WiFi calling function or social platforms to connect with your buddies.