Do you need to pay a carrier to activate your new phone? No, you really don't. In this post, we'll look at how to activate a MetroPCS phone for free on your own in under ten minutes.
MetroPCS (currently known as Metro by T-Mobile) is one of the options you can check out if looking for a budget-friendly carrier. And while going through the fees to activate a phone with postpaid & prepaid carriers, we said the MVNO also doesn't charge to activate devices online.
So, you can save up to $100+, which is almost enough for a whole month of four lines on the regular 5GB plan or Unlimited promo deal.
Just a Reminder:
T-Mobile, the owner and carrier network of Metro service, will be retiring the 3G UMTS network on July 1, 2022. So, make sure you have at least a 4G LTE device at the time to continue enjoying your Metro service.
If you don't have the cash to upgrade, you could take advantage of the promotional offers from the carrier.
Amazing Promo Deals on LTE & 5G Phones
Indeed, the MetroPCS add a line get free phone deals are amazing and handy if looking for a cheaper way to upgrade your device. Of course, the featured devices are mostly entry-level models and a few mid-range options. But they sure beat the AT&T promo catalog since you necessarily don't need an eligible trade-in.
The six best phone dealsyou can grab from Metro right now are:
Features a 4.7-inch display, superfast A13 Bionic processor, recording videos in up to 4K quality, wireless charging, & 64GB of storage
Features a 6.4-inch display, Snapdragon 888 5G processor, 128GB internal storage, built-in NFC sensor, wireless charging, & video recording in full 4K resolution
Features a 6.5-inch HD+ display,50MP triple-lens camera, built-in NFC, fingerprint sensor, 4GB of RAM, & up to 1TB MicroSD support
Features an extra-wide 6.8 FHD+ display, built-in stylus, Snapdragon 480 5G processor, 48MP quad-lens camera, & 128GB of internal storage
Features a 6.5-inch display, Snapdragon 480 5G processor, 13MP triple-lens camera, built-in NFC sensor, & 64GB of internal memory
Features a 2.8-inch internal display, .4-inch external screen, bold numbers, VoLTE HD voice, M4/ T4 hearing aid compatibility, & up to 32GB of MicroSD support
The #7 Crucial Things to Have Before You Activate a MetroPCS Phone
Technically, it's very easy to activate a Metro phone by yourself. But before you can do that, there are several things you'll need to consider if you want the whole process to go well. Or do you want to have a phone that can make calls but doesn't text or browse? I'd guess not.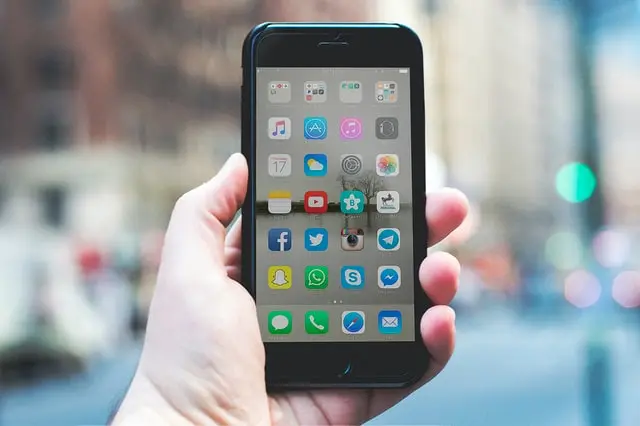 So, before activating your Metro by T-Mobile phone, make sure you have:
A Compatible Phone
True, you can't activate a phone with Metro if it's not compatible with the network. The phones from the provider should naturally work. But that's assuming the devices are LTE/ 5G-Capable since T-Mobile will soon be ending the old 3G services.
Apart from that, we've got over ten carriers that are compatible with MetroPCS. And that means you can bring a phone from either to the GSM network.
But before you bring the particular device, you must make sure it's already carrier-unlocked to accept a Metro SIM card.
The new MetroPCS Phone IMEI
The IMEI is the unique number that helps identify your particular phone from the rest. It's very crucial during the activation process to confirm the compatibility test, as well as pair your new phone to the SIM card.
Yes, indeed, Metro still behaves like a CDMA provider (used to be one) and relies on the IMEI number to authenticate devices.
Of course, this shouldn't be an issue at this time. But, yes, you'll need to have a SIM card that's compatible with your phone. For instance, most latest phones can only take a Nano-SIM card. So, you might want to order the new Metro Universal SIM card kit if you still have the standard one.
Note: if you're activating a new MetroPCS phone, it's always best to also have a new SIM card to avoid APN issues.
Typically, this is the unique number used to identify individual SIM Cards. And in this part, you'll need the ICCID number to the SIM card of the phone you'd want to activate. You'll find the number printed (usually 19 or 20 digits) on the back of the card or the main plate.
Even though you might not need them, the APN settings can come in real handy. For instance, you might activate your phone and be able to make calls but fail on the data services. And the main cause of such an issue is usually incorrect APN configurations.
If already a Metro customer, you'll need to have your account details to proceed with phone activation. And the two account information you'll need include your phone number and PIN code, which are mostly for logging in.
If you're a new customer, you'll need to first create an account before you active a phone. So, you'll need personal details, including your name, email address, and physical address (street & city).
A Different Working Phone/ Tablet/ Laptop
As was mentioned earlier, the easiest way to activate a MetroPCS phone for free will be online. And that means you'll need to have an optional phone, tablet, or laptop with internet access to proceed.
A Step by Step Guide on How to Activate a MetroPCS Phone for Free
Overall, we have about four different ways to activate a MetroPCS phone: online, automated (voice) system, in-call live assistance, or visiting a dealer shop.
The whole activation process is pretty much similar to when you want to transfer service from one MetroPCS phone to another. Hence, the reason you'll need the device IMEI and SIM card ICCID number.
But that said, Metro only allows you to activate a phone for free using the self-service route. And that includes activation via the online platform or automated voice prompts by calling *228 or 611.
Method 1: Activate a MetroPCS Phone for Free Online
If you ask me, this is the most effective method to activate a Metro phone for free. You only require a working phone, tablet, laptop, or PC connected to data for browsing.
But if you're a new customer, you'll have to activate your account in between, as follows:
Directions:
On your device, go to Metrobyt-mobile.com
Click the "Phones & devices" menu to locate the Activate button among the hidden tabs. If using a smartphone, you can find the Phone & devices menu by tapping the ellipsis (the three lines button) on the top right.
 Once you click the "Activate" tab, Metro will redirect you to the "Activate your device" page, where you'll want to check if your phone is compatible. So, click the bold "Check Compatibility" tab, then enter your device IMEI in the input box shown
If the phone is compatible, insert the SIM card, then proceed to the next step
Click the "Activate" button to start the activation process. The new link will redirect you to a new "Account Holder" window where you can create your Metro Account.
Under the "Account Holder" section, enter your name, email, and physical address details in the appropriate input boxes
Finally, use the on-screen instructions to complete activating your phone.
Method 2: Activate a MetroPCS Phone for Free via Automated (Voice) System
In this method, the idea is to use the MetroPCS automated system to complete the activation process. You won't need to pay anything, provided you don't request assistance through a live agent.
As on HOW, this method involves calling the Metro customer service number at 611 or *228 on the phone you'd want to activate. So, the means can come in handy if you don't have a smartphone or laptop that can browse.
It's worth noting that 611 is also the service number for T-Mobile. So, you might want to consider the *228 option for quick processing.
Speaking of processing, the MetroPCS automated system largely processes requests with voice prompts. So, you'll want to listen carefully and also say your details with clarity until the end.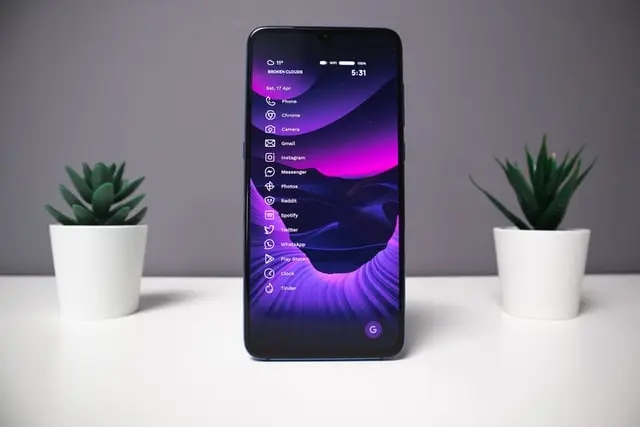 A MetroPCS Agent can also Help Activate Your Phone
Indeed, you can seek assistance from a Metro agent if you're unable to activate the phone yourself. And unlike many MVNOs, Metro does have various physical stores across the country. So, you'll just have to use the "Find a store" locator to find the nearest dealer and seek assistance in person.
If you don't have the time or the closest Metro store is still miles away, you can get assistance through a live agent. And for that, you only need to call the Metro customer representative at 188-863-8768 or(1-888-8Metro8) from any working phone (doesn't need to be from MetroPCS).
Once connected, the agent will ask for your personal details (name and address) and Metro account details (including the 8-pin code) of the phone you want to activate. Then, she/ he will guide you through what to do until the end.
Sadly, however, MetroPCS claims that any activation with live assistance will incur an activation fee of $25 per device.
If you wanted to activate four devices, this means you'll have to pay at least a hundred bucks. And that applies whether you visit the physical store or talk with a representative on phone.
So, it's best to complete the whole process yourself if you don't want to pay these fees.
Key Takeaway: The Trick to a Successful Self-Service Activation
It's not one time I've heard people say they couldn't activate their MetroPCS device themselves. Others failed to succeed even after trying both the automated system and online method, prompting them to seek live assistance.
Well, in most cases, your MetroPCS phone activation will fail after entering the incorrect SIM ICCID number. And while the company never mentions it, this section requires you to enter the 19-digit number, followed by a capital F (example: 1234567890123456789F).
The capital "F" is very crucial whether you're activating your phone with an old or new SIM card. And I'd guess Metro doesn't mention it so you can seek their live assistance for the $25 fee.
Quick Common Questions
How much does it cost to activate a phone at Metro?
As was just mentioned, it's FREE to activate a phone at the Metro official website or using the automated call at *228. But if you use a live agent or visit a Metro store, it'll cost you $25 to activate each phone.
Can I just switch SIM cards between MetroPCS phones?
Sadly, you can't just switch SIM cards between MetroPCS phones and start making calls. Yes, the trick may work at times. But once the operator detects it, they'll lock out the particular device until you authenticate it with your SIM card.
What is the code to activate a MetroPCS phone?
If you don't have a smartphone or laptop with internet access, you can use the code *228 to activate your MetroPCS phone. Then, follow all the voice instructions until you complete the whole process.
In Conclusion:
You necessary don't have to drive to a Metro store or call a live agent to activate your phone. It's not only time-consuming but also will cost you up to $25 on each device you'd like to activate. Thus, requiring up to $100+ if you have four or more devices to activate at the same time.
Of course, sometimes the provider can waive the activation fee for new customers. But instead of all the trouble, why not use the self-service option and you can easily activate your MetroPCS phone for free.
Apart from not paying, the self-service option also makes it possible to activate your phone any time of the day. So, you can even do it during your free time at night, provided you don't forget the capital F under the section to input your SIM ICCID number.