Verizon is the largest wireless phone provider across the country. It's also the most expensive service compared to the others. But then, is the service really worth it? Well, in this guide, we're going to look at how to switch from AT&T to Verizon, plus some of the benefits you can get from it.
Of course, the two carriers are great if you're looking for a phone provider with fewer or no deprioritization issues. But each has different network technology, bands, coverage, and promotional strategies. So, the experience you'll also get to enjoy varies.
AT&T Vs Verizon: A Quick Summary on the Features & Perks between the Phone Providers
| Feature | AT&T | Verizon |
| --- | --- | --- |
| Founded | October 1983 | April 2000 |
| Total Subscribers   | 66.4 Million (Third Quarter 2021) | 121.9 Million (Third quarter 2021) |
| Cell Towers | OWN | OWN |
| Type of Service | Post Paid & Prepaid | Postpaid and Prepaid |
| Carrier Technologies | GSM | CDMA |
| Frequency Bands | 66, 30, 29, 17*, 14, 12*, 5, 4, 2 |           66, 13*, 5, 4, 2 |
| Free 5G | YES | YES |
| Cheapest Phone Plan | $25 (when paid Yearly) | $25 (after loyalty discount) |
| Unlimited Minutes | YES | YES |
| Unlimited data | YES | YES |
| Carry-Over | YES [Prepaid plans with capped data] | YES [grandfathered plans] |
| 5G Download Speeds | Up to 1.4+Gbps | Up to 4+Gbps |
| Family Discounts | YES | YES |
| Free Mexico/ Canada Call | YES | YES |
| Mobile Hotspot | YES | YES |
| Video Streaming Resolution | YES [up to UHD] | YES [up to UHD] |
| Phone Unlock Period | After 60 days | After 60 days |
| Entertainment Perks | Free Stadia Pro, HBO Max™ Pass, AT&T ActiveArmorSM, 100GB Cloud Storage, & Signature Program discount   | Free AMC+, Discovery+, Apple Music, Apple Arcade, 600GB Cloud Storage, Google Play Pass, Hulu/ Disney+. & ESPN+   |
| Service Availability | Online & in-store | Online & in-store |
|   |   |   |
In the chart, you'll notice Verizon and AT&T do share quite a number of features. That starts with the use of their own network towers, thereby you'll always be the priority before the MVNOs when the network is too busy.
Also, the two carriers offer both postpaid & prepaid services, 60-day phone unlock period, plus free 5G access, streaming service, Mexico/ Canada calls, and cloud storage.
As we mentioned when comparing Mint Mobile vs AT&T, the major carrier has a $25 prepaid plan when you prepay yearly. Then, Verizon can give you the  5GB prepaid plan at $25/ month after the loyalty discount.
Should You Switch from AT&T to Verizon Wireless?
At this point, AT&T seems to be neck on neck with Verizon. Also, the network operator still offers rollover data on current prepaid plans while the CDMA carrier only has the feature on the grandfathered plans.
Furthermore, AT&T uses the major band 12* with T-Mobile, which means the two GSM networks can easily share most unlocked cell phones.
So, should I switch from AT&T to Verizon or just stick with my GSM service? Does Verizon have any crucial features that AT&T doesn't have?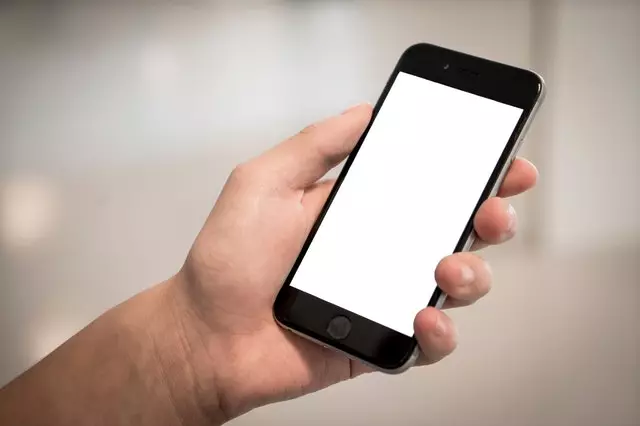 Well, it's, no doubt, worth it switching from AT&T to Verizon network. The seven crucial features that prove this include:
Fast Data Speed:
Yes, indeed, Verizon has the fastest 5G browsing speeds. In the T-Mobile vs Verizon speed test, the CDMA carrier achieved 3000-4000+Mbps on the Ultra-Wideband spectrum. That's over 160% faster than the current AT&T 5G speed, which falls between 1000-1400+Mbps.
Verizon is one of the best phone companies that give free phones when you switch or add a line. It has promo deals for both prepaid and postpaid customers, plus doesn't require a trade-in. Thus, beating the AT&T free phone deals that require an eligible trade-in most of the time.
As a user, you definitely want a phone service you can get a signal both inside and outside the house. When you now compare AT&T vs Verizon coverage map, you'll notice the two look more solid compared to T-Mobile. Even on the ground, both networks work pretty well, including most parts of Oregon and other cities in the Midwestern region.
However, Verizon may have a stronger network than AT&T in certain areas. That includes both Metropolises and remote areas. Thus, a perfect choice if you travel a lot.
When you compare Verizon vs AT&T unlimited plans, the former has more hotspot data cap. Thus, allowing you to browse with your laptop longer or share with more devices while on the go.
Similarly, the Verizon unlimited plans will give you free 600GB of cloud storage space, whereas AT&T provides 100GB. Thus, allowing you to back up more contacts, messages, photos, videos, and documents.
More Entertainment Options
Again, Verizon includes its rate plans with up to six different entertainment subscriptions, including but not limited to Disney+, Hulu, ESPN+, and Apple Music at no additional cost. Hence, beating AT&T that has only access to HBO Max and Stadia Pro.
Indeed, Verizon will give you a $500 e-gift card when you switch to their network through the bring your own device (BYOD) program. However, the device must be compatible with the network, plus must remain active on your account for 45 days.
Last but not least, Verizon is now offering a free Travel Pass, whereby you get unlimited talk, text, and data to use in more than 185 countries. Thus, saving you from the pricey roaming charges while vacationing or on a business trip outside the U.S.
How to Switch from AT&T to Verizon Phone Service
Are the eight perks above enough reason for you to switch from AT&T to Verizon? If they are, this section will now take you through the various steps to ensure a successful move to the Verizon service with your current or new cell phone number.
But before it comes to that, you'll need to make sure:
The phone you were using with AT&T is fully unlocked
The Phone you were using with AT&T is compatible with the Verizon network, especially band 13*.
You back up your old phone data, including contacts, videos, and photos
You settle your outstanding bill on the monthly service, leased device, and the early termination fees in your AT&T contract
Your old AT&T phone number is eligible for porting in (if interested to keep it). That's in terms of service area coverage, technology, and ownership.
You have your AT&T billing statement if you're planning to switch to Verizon with your current phone number.
Your AT&T account is still active to ensure a successful switch to Verizon with your old phone number
Once you're ready with the various requirements, you can now visit the nearest Verizon store or call the customer care number 800-225-5499 (or 888-844-7095) to have an agent help you switch. If not, you can DIY by visiting the official Verizon, Verizon Bring your device, or Switch to Verizon page
Part 1: Switch from AT&T to Verizon with a New Number
Similar to other carriers, switching to Verizon with a new phone number has the easiest process. It's just like opening a new account, whereby you register, order a new line, and activate with your phone.
But unlike with other carriers, Verizon is pretty strict when it comes to releasing their SIM cards. Yes, yes, indeed, you could purchase one from third-party retailers like Amazon.com or Walmart, but I wouldn't advise it.
Instead, visit the nearest Verizon store in your current location, and the available agents will provide the line and help you activate it. Alternatively, you can order the Verizon SIM card online (for free) and have it shipped to your address.
Once you receive the SIM, you can now activate it with your Verizon-compatible phone online or via telephone. However, the online activation process is the easiest, as shown below.
Directions:
Visit Verizon.com, create an account, then log in.
After you're in, tap the "Account" button on the top menu, then scroll down to "My devices".
Under "My Devices", select the option to Activate or Switch Device, which will take you through the steps to activate the phone you have
On this activation page, select the option to Activate on a new line,
Next, you'll get a prompt to enter your "Device ID" (IMEI) and click the bold Check Device button
If your "Device ID" check is successful, the next step is to "Check SIM" compatibility. So, enter the new SIM ID (ICCID) number in the input box, then click the bold "Check SIM card" button.
If your "SIM ID" check is successful, you can now choose the phone plan you'd like to use and complete your activation.
Note: the purchased or free cell phone that Verizon usually mails to you often comes with an inserted SIM card. So, you necessarily don't need to order another one.
Part 2: Switch from AT&T to Verizon with a Current Number
Verizon also allows you to join their network with your old cell phone number that people already know. But as was mentioned earlier, you'll need to make sure your AT&T account is still active, plus have the right account info to proceed with the setup.
To ensure a fast and successful number porting, all the information should be correct, just as they appear on your AT&T bill statement. Verizon might also ask for an alternative cell phone number that they can contact you on in case of any issues.
Nonetheless, some of the features of your old AT&T phone will still be functional during the transfer process. For instance, you'll still be able to make calls during this time, but not receive a call. Hence, the purpose of the alternative means to contact you.
Anyhoo, here are the quick steps to help you switch from AT&T to Verizon with your existing number.
Directions:
Before all else, the first step to porting your AT&T number will be to check the eligibility status. You can check if your phone number is eligible for the transfer using the Switch to Verizon online checker.
Once Verizon approves your phone number transfer, you can carry on with the process by getting a new phone (which is free) or bring your favorite brand.
In this guide, we're going to use the latter, but the activation steps are pretty much similar even with the Verizon-provided phone.
Regardless, the activation process is as follows:
Visit the Verizon bring your own device  page
Select the "Check compatibility" tab to confirm your device will be compatible with the Verizon network.
Next, select the type of device you're bringing to Verizon and click the bold Continue button. The new link will redirect you to a new page where you describe this device. So…
Input the "Make and Model" of your phone on the appropriate input box. Then, select whether you purchased from Verizon or Major retailers (like Amazon, BestBuy, et cetera), or other
Now enter the Device ID (IMEI) number on the appropriate input box and click continue
If your phone is compatible with Verizon, you'll now confirm your SIM card info. So, enter the SIM ID number in the appropriate input box. Then, click continue
In the next setup, you can now set up your number. And since we want to port in an existing number, select "Transfer an existing number". Then, hit the Continue button.
After pressing the Continue button, you'll get a prompt to enter the (AT&T) phone number you want to transfer to Verizon. Then, click the "Check Eligibility" button, followed by Continue.
Next, you'll need to provide details of your old (AT&T) account as they appear on the bill. That includes the Authorized signer's name, Contact phone number, Billing Address, City, State, Zip code, Carrier account number, and Account PIN.
After entering all the details, check the box below to confirm you agree to pay the outstanding fees on AT&T. Then, hit the Continue button.
Now "review your change mobile number details" and if everything is okay, click Submit.
Finally, follow the on-screen instructions on the confirmation page to complete the activation process.
Note: Verizon provides that it can take up to 4-24 business hours to complete your number transfer. Once the process completes, you'll get a confirmation text message and you should now make/ receive texts, calls, and data features.
A comparison between US Cellular vs Verizon
Final Thoughts:
Well, that's how to switch from AT&T to Verizon service with a new or existing phone number. Hopefully, the article was helpful and you were able to complete the process yourself without having to involve the Verizon customer representatives.
As we conclude, it's worth noting Verizon doesn't charge any fees to transfer your number. The carrier will also be involved in the entire porting process with AT&T, thereby you won't need to bother yourself with it.