Cricket Wireless is one of the many mobile virtual network operators (MVNOs) you can try for an affordable cell phone service. It's also one of the few prepaid companies that give free phones when you switch. So, as a customer, it can be worthwhile if you know how to switch Cricket phones manually yourself. Why so?
Well, like many carriers, Cricket will charge you a minimum fee if you want them to activate your device. However, the whole setup is usually an easy process that you can do yourself right at home or the workplace.
But again, all phones are not the same, and in some cases, you may need some tweaks to enable all the features, especially data and texting.
Anyhow, in this guide, I'll be showing you how to switch Cricket phones by yourself without involving the support team. Keep reading and save the applicable activation fees for your next monthly bill.
UPDATE: The 3G & 4G Non-VoLTE Shutdown
Similar to T-Mobile and Verizon, AT&T, the carrier network that serves Cricket Wireless, will be retiring 3G bands this year, 2023. The GSM provider is actually ahead of the curve as it'll be phasing out the network this February.
Even before then, many people with unsupported AT&T/ Cricket phones have already been experiencing dropped signals. In particular, if you happened to temporarily put your SIM card in another phone, the carrier would lock the old one. So, you'd end up calling the support and asking them to unlock it or switch to any of the whitelisted 4G LTE phones.
Speaking of the whitelist, the old 4G phones that don't support HD voice will also no longer work with either AT&T or Cricket. Also, you'll notice the devices on this list are all US versions as the company is blacklisting the overseas/ international models. Reason? I'll be glad to get a response from the providers as well.
But since this is a thing will all the U.S. carriers now, it's great to just upgrade to the right device. And if you don't have all the funds to purchase your device upfront, you can either look for a good buy now pay later mobile phones financing. Or else take advantage of the ongoing Cricket free-phone-switcher deals.
Switch To Cricket and Get a Free Phone
Indeed, you necessarily don't need to have all the cash to get an HD Voice–capable 4G or 5G cell phone. You can switch to Cricket and get a free phone from either of the featured selections.
Yes, of course, the list doesn't have high-end devices as with Verizon, but it's a decent catalog. At this time, you can choose from up to thirteen different smartphones, featuring entry-level to mid-range models with 5G and or 4G LTE network support.
But even without the high-end creations, Cricket has truly tried as not many MVNOs have such deals. In fact, even AT&T, which, by the way, is the parent company doesn't have any absolutely free phone deals at this time. The free phone promos available from the brand require an eligible trade-in, which sometimes is hard to qualify.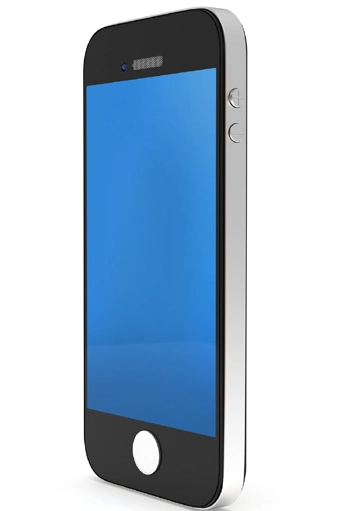 Anyway, as for the eligibility, you can get the free Cricket phone when you switch to the network with an eligible port-in. So, you won't qualify if you bring a cell phone number from AT&T.
In addition to that, you'll need to activate the new Cricket line on the premium $60 Unlimited plan. Then, keep the line active on this subscription for one, two, or three consecutive months, depending on the phone brand.
NOTE: After that, you can now downgrade from the $60 to the $30 rate plan. However, the device will remain locked on the Cricket network for six months.
Some of the best switch to Cricket & Get a Free Phone Deals in 2022 are:
| | | | |
| --- | --- | --- | --- |
| Cell Phone Brand | Promo Savings | Supported Networks | ROM vs RAM |
| Motorola One 5G | $259.99 | 5G & 4G LTE | 128GB, 4GB |
| Motorola Moto G Power | $139.99 | 4G LTE | 64GB, 4GB |
| Samsung Galaxy A12 | $179.99 | 4G LTE | 32GB, 3GB |
| Samsung Galaxy A02s | $109.99 | 4G LTE | 32GB, 3GB |
| Cricket Dream 5G | $189.99 | 5G & 4G LTE | 64GB, 4GB |
| Cricket Ovation | $129.99 | 4G LTE | 32GB, 3GB |
|   |   |   |   |
Bring Your Own Phone (BYOP): The Good & Not So Good
Similar to most cellular carriers today, Cricket Wireless has the option to bring the phone you love to its network. However, the phone has to be compatible with the network, both bands and carrier technology.
In the case of bands, AT&T uses the band 66, 30, 29, 17*, 14, 12*, 5, 4, 2. However, band 17* and 12* are the major ones, which means the phone you bring has to support at least one of them if not both.
As for the carrier technology, the phone you bring to Cricket has to be on GSM technology. Of course, this shouldn't be an issue since it's the global standard and many carriers, including T-Mobile, are using it. Also, many cellphones in the market have dual-band support- both GSM and CDMA technologies. So, you just need to activate.
However, your Cricket SIM card won't activate or even read if your GSM phone has network restrictions from another carrier. So, you'll first need to get the previous carrier to unlock or get a factory-unlocked device.
While discussing how you can use a Cricket SIM card in a MetroPCS phone a while back, we saw it's not all devices would work.
At the time, the AT&T brand has blacklisted 5G devices from other carriers, and, unfortunately, the rule still stands today. So, you'll need to get a branded Cricket/ AT&T phone or a factory unlocked brand.
How to Switch Cricket Phones Manually
Now that you have your desired Cricket phone, it's time to activate it for your service. Oh, wait, does Cricket require activation or you can simply swap your SIM card?
Well, the answer to that question depends on whether you want to activate your phone with a new line. Or if you're an existing customer and just want to swap your old SIM card with your new phone.
Switch a Cricket Phone with a New Line
If you want to switch a Cricket phone with a new line, you no doubt require a complete activation. You can get a Cricket agent to handle the setup process for you. But that means you'll have to drive all the way to the authorized dealer or call customer support at 1-800-CRICKET (274-2538) or 611, which can be time-consuming.
So, it'll be more worthwhile if you can just activate the phone yourself. To do that, you just need your new phone, SIM card, payment option (credit/ debit card or Cricket Refill Card), and a smartphone or computer that can connect to the internet.
If you'll be switching to Cricket with your current number, you might also need a copy of your previous wireless bill.
Directions:
Here are the fifteen easy steps to activate a Cricket phone with a new line.
Visit Cricket official website at cricketwireless.com  
Once the page opens, locate the "Activate" button. If you're using a smartphone, tap the ellipsis (the three lines button) on the top right, then scroll down to the second last menu. On PC/ laptop, the "Activate" button is on the menu bar.
After clicking the "Activate" button, Cricket will remind you the things you need to complete the process.
 Insert your Cricket SIM card into the phone you want to activate, then power it on.
Next, click the bold "Get Started" button.
On the new page that opens, enter your SIM card's ICCID number and the IMEI of the new phone. Then, tap "Continue". If the device is compatible with the Cricket network and the SIM card ID number is correct, the link will take you to the initial SIM card setup.
On the new window, click one of the two buttons available to confirm if you're a new or existing Cricket customer.
Next, check the phone plan you'd like to use and "Add to Cart". Then, Select the "Add-On" features you'd like to use with your plan and if not, click the bold "Continue" button.
At this point, Cricket will ask if you need to get a new number or transfer your current number. Choose the option you'd like to use, then "Continue"
After clicking "Continue", you'll get a prompt to "Review Your Cart" and make the changes you want. If everything is okay, hit the "Continue" at the top or bottom to jump to the final checkout page.
On this checkout page, the first part requires you to fill in your personal information, including Name, Email, a 4-Digit PIN, and Security Question. Then, click "Continue"
Next, you'll need to update your payment info, including the Billing Address (stress address, apartment, city, state, & ZIP code).
On the Billing Address, you also need to update your payment option for your first month of service. You can choose either a credit card/ service payment card or Cricket Refill Card. And to keep your payments on time, you can check the "Auto Pay On" tab at the bottom
Next, "Review your Order" to make sure it has all you need
Finally, click the Bold "Continue" button
Switch a Cricket Phone with an Old SIM
If you're an existing customer, you can also easily switch Cricket phones with your SIM card. In this case, you don't need to do any activation. But then, the phone you want to use should be compatible with the SIM card you have. That's your Cricket SIM card size should be able to fit in your Phone's SIM slot.
The three types of SIM cards that many phones are using today are the Nano-SIM and micro-SIM. So, you might want to get the Cricket Universal SIM Card Kit if you still have the old standard size.
The good thing with the Universal SIM card is that it uses some sort of adapters that you can use to create the various SIM sizes. Thus, making it even more easier to switch Cricket phones manually.
But before you can swap your already-activated SIM card with the phone you want to use, Cricket requires the device to pass the compatibility test.
So, you'll need to make sure the phone's either a branded Cricket/ AT&T model or a fully unlocked brand. In the latter, you can run your device IMEI number on the online Device ID checker.
If the device fails on the compatibility test, that means it's not on the Cricket HD Voice-capable phones list.
Also, you have to remember the MVNO runs on the AT&T network. So, your phone must be the Exact Models That AT&T Support or rather has whitelisted.
For instance, the Samsung Galaxy S20 models G981O, G981F, & G981N are international versions and will now work on AT&T. However, the Galaxy S20 models G981U & G981U1 are on the whitelist and should work flawlessly.
Remember to Update APN Settings
Once sure your phone is compatible with Cricket/ AT&T network, you can now insert your SIM card. And after powering on, you should get signal bars right away. However, having a signal necessarily doesn't mean the phone can now make/ receive calls, texts, or data. Why?
The device still needs to have the right Cricket APN settings- especially for the data and MMS. Yes, some phones can update these settings automatically, whereby you'll receive a configuration message with an "install" button.
However, other phones may require you to configure the APN settings manually- perhaps the automatic configuration failed or you didn't receive the message. And in this case, you can go to your phone settings menu. Then, tap Mobile Networks>> Access Point Names>> Internet>> Edit access point as follows:
Name: Internet
APN: Endo
MMSC: http://mmsc.aiowireless.net
MMS Proxy: proxy.aiowireless.net
Multimedia Message Port: 80
MCC: 310
MNC: 150
APN type: default, MMS, Fota, hipri, supl
APN protocol: IPv4
APN roaming protocol: IPv4
Turn APN on/off: ON
Once done entering all the details, you should now be able to enjoy calls, text, data, and pictures/ video messaging with your cricket phone.
How Much Does It Cost To Switch To Cricket?
Yes, indeed, how much does it cost to switch to cricket service with/ without your current number? Well, that depends on how you have handled your activation process.
If you have used a Cricket Agent to help you with the setup process-either on phone or in-store, a $25 fee will apply. And that's for both the phones you purchased from the Cricket store or brought through the BYOP program.
However, you can perform the phone activation yourself online as I've shown above at no cost. But do note Cricket does charge a $25 fee when upgrading to a Cricket-purchased device either online or in-store.
What Carriers Are Compatible With Cricket
As said earlier, Cricket/ AT&T runs on GSM network technology. T-Mobile also uses the same technology. And surprisingly, the two also happen to share a major 4G LTE Band 12*.So, the carriers compatible with Cricket include both AT&T and T-Mobile, plus their MVNOs.
Nonetheless, the carrier-locked phones that you can only use with a Cricket SIM card are AT&T. Others you'll need to fully unlock them before you can start using with the service.
These other carriers compatible with Cricket Wireless are.
MVNOs on AT&T
Consumer Cellular
FreedomPop
Black Wireless
Allvoi Wireless
H2O Wireless
Pure Talk
Red Pocket Mobile
T-Mobile
MVNOs on T-Mobile
Metro by T-Mobile
Boost Mobile
Google Fi
Patriot Mobile
Mint Mobile
Ting mobile
Ultra Mobile
Tello Mobile
Important Notes:
TracFone, Straight Talk, Simple Mobile, and NET10 Wireless also utilize AT&T and T-Mobile cell towers. So, they should be compatible with Cricket Wireless as well. However, Verizon has just completed the acquisition of TracFone, the parent company of the other wireless brands.
So, there's a potential transitioning to the Verizon network, which is why I've left it on my compatibility list.
Final Thoughts
In general, Cricket Wireless is a great phone service. Yes, of course, it's not as cheap as the likes of Mint Mobile and TracFone. But the carrier can still save you a few bucks and at the same time give you a few perks, such as free HBO Max access and 150GB cloud storage, which other MVNOs don't have.
Even better, Cricket is one of the few virtual carriers that give free phones when you switch to its prepaid service. And in this article, we've covered how you can switch cricket phones manually by yourself. So, you won't have to pay the $25 fee, which is almost enough for a whole-month bill.
That said, though, be careful with the devices you buy from third-party retailers to use with Cricket. Go through both the Cricket and AT&T whitelist to get the exact models right. Otherwise, your service will end up being suspended alongside the Non-VoLTE phones in the ongoing 3G crackdown.