Are you unemployed? Know anyone who needs a phone but can't afford it? You can check out the lifeline assistance program in your state and how you can qualify. The service brings you affordable phone services every month. And not just wireless plans but also free touch screen government phones that you can browse, WhatsApp, or giggle on social media platforms.
Of course, you can as well get a basic (buttoned) phone if that's what you want, but a smartphone could be more worthwhile. Why?
First, nearly all lifeline providers include free browsing data as part of their free monthly wireless bundle. True, it's a limited amount, but won't it be better than nothing? Besides, a state like California gives its residents up to 10GB of free data, which could be more than enough if your phone is for only communication.
What's the Best Free Touch Screen Government Phone in 2023?
Before we can answer that, you should know that the federal assistance benefit is only there to make sure everyone can afford phone bills. So, the free cell phones you get are the entry and mid-range models that are a few years old.
However, providers like Access Wireless and Safelink Wireless do allow you to upgrade to a better device and transfer your current benefits. But again, you will take full responsibility, including financing your new phone.
In any case, some of the best free smartphones that you get from government sponsorship include:
Features a 5.0-inch HD display, 16GB internal storage, 64-bit Quad-core Processor, 8.0 (Oreo) Android, 5MP rear camera, and built-in MicroSD slot
Runs on Android 8.1 (Oreo), 6.2-inch HD display, single 13MP camera, 16GB internal storage, and a dedicated MicroSD card slot
Compact size, 4.5-inch display, single 5MP main camera, 8GB internal storage, 1GB operating memory (RAM), and up to 128GB MicroSD card
Packs Android 8.1 (Oreo), 4.0-inch HD screen, 16GB internal storage, 512MB RAM, Up to 64GB MicroSD card, and GSM 3G support
Kyocera Hydro Reach Smart Phone
Has an affordable budget, IP57 waterproof, 5.0-inch HD display, 8GB built-in storage, 1GB RAM, up to 64GB memory card, and Android 5.1 (Lollipop)
Meanwhile, the five best latest smartphones you can check out if you wish to upgrade are:
Best Overall: Samsung Galaxy S20 FE Factory Unlocked 5G Android
Supports up to 5G networks, 6.5-inch screen size, upgradeable Android 10.0 OS, Pro-grade 12MP Triple camera, 128GB internal storage, and 6GB RAM
Best of Renewed: Apple iPhone 11 Black 64GB Unlocked US Version
Shines 6.1-inch HD display, 64GB storage, 12MP dual camera, 60fps 4K video recording, True Face ID unlock, M3 and T4 hearing aids compliance
Bets of Value: Google Pixel 5 Unlocked 5G Android Smartphone
Includes Android 11.0 OS, 128GB internal storage, 8GB ROM, 12.2MP dual camera, 60fps 4K recording, fast wireless charging, and 5G cellular networks
Is it a Must to Upgrade My Free Government Phone?
In the above summary, you can see there's a huge difference between what you'll get for free and the upgrade kit. If it's the internal memory, the basic lifeline devices have 16GB and below, which is relatively low for many users. Moreover, many of the phones have slower software and operating memory. Then, the worst, you can't dictate to the provider the device you should get.
Meanwhile, the upgrade section carries decent and latest devices, including 2021-22 editions. And like I've mentioned several times in the past, you necessarily don't need to have money to take home your purchases. Affirm, Quadpay, amongst other buy now pay later catalogs allow you to finance your purchases in small installments. What's more, you can even apply with bad credit as a number of them don't rely on past credit history to approve.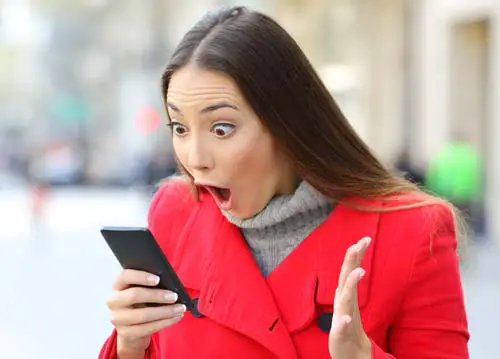 But again, it's not a must you upgrade your device if you don't want to and are okay with the given choice. These entry phone models do handle basic communication functions and browsing well. It's only the latest features like 5G connection, contactless payments, and wireless charging that you'll probably miss.
What About the BYOD Policy?
When you apply and qualify for a free government phone, the provider usually sends a free phone and a compatible SIM card. Many of these providers are mobile virtual network operators (MVNO), which brings you services through a parent carrier company. For instance, Life Wire provides its mobile services on the AT&T network, whereas Access Wireless runs on Sprint Network.
The good thing with many virtual networks is that they operate on a GSM network, though a few are on CDMA. So, you can use factory unlocked cell phones by simply inserting and activating the provided SIM card.
In some cases, you could even bring your own device (BYOD) to the network and just apply for the SIM card kit. But again, your phone must be compatible with the network of the lifeline program you're on. Otherwise, you won't be able to activate the SIM service, which could risk your free phone account getting deactivated.
Some of the government-funded cell phone services that has BYOD option include:
Access Wireless
Assist Wireless
Safelink Wireless
FeelSafe Wireless
TAG Mobile
TruConnect
Infiniti Mobile
enTouch Wireless
How Do I Get a Free Touchscreen Government Phone in 2023?
Although they make it seem like for all, the lifeline assistance program isn't available for any American. It's limited to only the disadvantaged, including the elderly, disabled, unemployed, and low–income households who wouldn't afford phone services.
Furthermore, there are various rules and regulations that decide the kind of phone you should get. So, you still might end up buying another handset if you would want to make the most from the discounted service.
But, anyhow, the four different ways you can qualify for a free touch screen government phone are:
1. Participate In Federal Welfare Programs
Overall, this is the simplest way you can qualify for a free touch screen device and wireless plan. It revolves around using any of the government-sponsored welfare programs. They include Food Stamps, Supplemental Security Income, Tribal Head Start, Veteran Survivors Pension, Federal Public Housing Assistance, and others.
2. Low Total Household Income
If your total household income is below the federal poverty level (FPL), you can as well qualify for a free smartphone and phone plan. As per household, it refers to the total number of people sharing one roof like a family. Then, the income may be from sources like salaries, rental income, spousal support, et cetera.
Please note, different lifeline providers have varying FPL requirements, in particular the minimum margin. Nonetheless, many of them will require it to be at or below 135%.
3. Qualification Through Disability
Are you on Social Security Disability program, Veteran Administration Disability Benefits, or any other federal benefits for the disabled? If yes, you can also qualify for a lifeline service very easily. These benefits are very similar to the general federal welfare programs, in which case they are available to those without monthly income. Hence, an automatic qualification.
4. Through Seniors Assistance Programs
Similarly, the requirement involves government financial benefits programs but those for the elderly people. These programs usually target individuals aged 62 and above who have no pension or a monthly income below. Such programs include Medicaid, LIHEAP (Low Income Home Energy Assistance Program), and Supplemental Nutrition Assistance Program.
Important Notes:
The federal communications commission is very strict in matters concerning its lifeline program. After the recent discovery of the fraud and abuse of lifeline programs by some carriers, the rules could even get tougher on both the provider and beneficiaries.
As of now, all lifeline MVNO requires you have all the necessary documentation when applying for your phone. The documents include:
Birth certificate (copy): necessary when applying for the lifeline program as a senior to prove your actual age.
Current physical address: to show the provider where you live so that they can confirm details about your household. The home address will also be crucial when sending deliveries like your smartphone or SIM card kit.
Social security number: this will help prove that you're a legal American citizen since the benefit is also for Americans. If you don't have the social security number, you can provide your national identification photo instead.
State agency letter: this is important to confirm that you've been receiving government federal benefits.
Bank Account Details: to show the total income of your household falls within the poverty guideline margin
Federal government program letter: it's more like a State agency letter, whereby it shows which government-funded assistance program you're on.
Tax return income documents: an alternative to prove your income level is at or below the poverty guideline.
In case you're wondering, you necessarily don't need all these documents to register for lifeline assistance. Your local lifeline agency will instruct on the exact they need depending on the region and qualification means.
The 13 Best Lifeline Phone Providers with Free Touchscreens
Once sure you do qualify for a free touchs creen government phone service, you can begin the application, which will start with choosing a carrier. Don't forget, lifeline programs aren't exactly with carrier networks but virtual networks. So, the superior the parent tower, the stronger your signal on the lifeline line will be.
*Here are thirteen Lifeline phone operators you can check out for free touch screen government phones and free mobile plans.
Access Wireless
At Access Wireless, you'll get a touchscreen device, at least 250 free voice minutes, unlimited text messaging, and up to 3GB of data. However, the California state has a slightly better rate, which includes a smartphone, unlimited talk minutes + texts, and up to 3GB of browsing data.
Assist Wireless
If you reside in Arkansas, Missouri, Maryland, or Oklahoma, you can check out Assist Wireless and see if it fits your needs. However, the free basic plan is pretty less, with most states getting between 250-1000 voice minutes and 500 texts. But then, you can get a free basic smartphone device and at least 50MB to unlimited data to browse.
FeelSafe Wireless
In Ohio, Oklahoma, Michigan, and other states (besides California), you can enjoy at least 1000 voice minutes, 500 texts, and 4.5GB of data. You'll also get a touch screen device (one-time) but you could also bring your favorite iOS or Android, provided it's GSM compatible.
Meanwhile, FeelSafe Wireless provide California residents the free phone with unlimited talk and texting, plus 6GB of browsing data and 100 international SMS.
Assurance Wireless
Assurance Wireless is one of the most famous lifeline programs from its nationwide coverage and friendly phone plans. It gives non-California customers at least 350 minutes free voice minutes, unlimited texts, and up to 2GB of data. In California, on the other hand, the qualified residents get the free smartphone with unlimited voice minutes and texts, plus up to 6GB of data.
Safelink Wireless
Safelink Wireless also has nationwide coverage and some lovely perks to keep you connected with your loved ones. As a non-California resident, you can get a free cell phone (one-time) with 350 voice minutes, unlimited text messages, and up to 4.5GB of data. If a Californian, you have the advantage of unlimited free minutes and 2GB of data.
SafetyNet Wireless
Similarly, SafetyNet Wireless usually packs your monthly lifeline plan with a minimum of 350 minutes, unlimited texting, and 100MB of data. But in California, you'll have unlimited talk and text, plus up to 6GB of data. You can as well get a free touch screen cell phone but not every applicant is eligible for one.
Life Wireless
At Life Wireless, you can get a free cell phone, at least 500 talk minutes, unlimited texting, and 4.5GB of data. As a Californian, though, you'll receive unlimited minutes, unlimited text messaging, and 6GB of data to Browse. But again, you can always add more minutes and browsing data to your handset if the free airtime finishes early.
StandUp Wireless
When you qualify, StandUp Wireless brings a one-time phone, then a minimum of 1000 talk minutes, unlimited texts, and 4.5GB of data every month. If you're in California, the lifeline rates are a bit more generous, with unlimited minutes and texts, plus 6GB of data. StandUp Wireless operates on Sprint or T-Mobile network depending on which is available in your location.
TAG Mobile
Although limited to less than thirty states, TAG Mobile could also be a great operator for your household. In California, the provider delivers a free touchscreen smartphone with unlimited talk minutes and text, plus 6GB LTE data every month. If you bring your phone and apply for only the SIM card, your monthly browsing data rate increases to 8GB.
Meanwhile, the non-California customers get free 1000 voice minutes, unlimited text, and 1GB LTE data every month.
TruConnect
As a Californian, TruConnect promises a standard lifeline plan (free) with unlimited voice minutes and text, plus 6GB of data. In other states, you can get unlimited text messages, then at least 1000 minutes and 250MB of data to browse. If it's not enough, you can go with the Lifeline Plus bundle with unlimited voice and text, plus 4.5GB of data at $15.
Infiniti Mobile
When you qualify for Infiniti Mobile free phone plan, you'll be receiving at least 1000 minutes, 1GB of data, and unlimited texts. The provider also does send a smartphone (one-time), but you can also bring your favorite device as long it's compatible. If incompatible, you can always upgrade to a better device, and so is the airtime.
enTouch Wireless
If you're on a Verizon state, enTouch Wireless could be perfect for you. The lifeline bundle plan includes a free smartphone, with at least 1000 voice minutes, 500 text messages, and 100MB of data. Furthermore, the provider does support BYOD in case you desire to have the latest device on the network.
Q Link Wireless
Similarly, Q Link Wireless also brings you at least 1000 voice minutes with unlimited texting and 4.5GB of data. If you feel you need a refill, you could buy additional airtime with unlimited data, minutes, and texting. The lifeline network does provide some nice basic smartphones at no cost. But in case you lose or damage your device, you'll have to replace it from your own pocket within the next forty-five days.
The 5 Best Upgrade Touchscreen Government Phones Reviews
Here's a detailed summary of the five touchscreen phones that you can upgrade to if you would want to make the best of your free lifeline data.
Best Overall: Samsung Galaxy S20 FE Factory Unlocked 5G Android
Key Features:
Upgradable Android 10.0 OS
Factory unlocked carrier
2G, 3G, 4G, & 5G networks
Fingerprint reader unlock
Pro-grade 12MP Triple rear camera
128GB internal storage, and 6GB RAM
The Galaxy is not only my first recommendation but also one of Samsung's bestsellers in 2020. It comprises a powerful Snapdragon 865 5G Octa-core processor, which ensures faster AI processing, crispier photography, and seamless gaming.
Speaking of photography, by the way, the smartphone has a triple 12MP camera system, with 3x motorized zoom. Hence, enabling you to shoot both distant and nearby objects with vivid details.
Furthermore, the Samsung device has an intelligent battery (non-removable) that you can charge wirelessly.
Pros:
It has a clean, well-made design
Has plenty of storage space
Can connect with up to 5G network
Can record crispier 4K videos at 60fps
It supports contactless payment with NFC
Cons:
It's relatively large
Vibration intensity is pretty low
It lacks a standard headphone jack
Best of Renewed: Apple iPhone 11 Black 64GB Unlocked US Version
Key Features:
A13 Bionic chip
Carrier unlocked
Built-in NFC chip
64GB ROM, 4G RAM
IP68 water protection
12MP dual-camera system
This piece can be great if you'd love an upgrade to Apple but can't afford a brand-new device. It features a simple finish but everything else works perfectly, starting with the network connectivity. The device is already carrier unlocked, which means you can use it with most lifeline GSM SIMs without an issue.
Another thing, the iPhone model has an A13 Bionic chip which is one of the fastest performing GPU from its six-core (64-bit) CPU. In other words, this means you can use it to videogame, stream videos, and run other applications without lagging issues.
Pros:
It can work with most lifeline networks
Delivers sharp and crisp pictures
Easy to access with Face ID unlock
Supports both M3 and T4 hearing aids
It handles well in water and dusty environments
Cons:
You can't expand local storage
It doesn't have a headphone jack.
Bets of Value: Google Pixel 5 Unlocked 5G Android Smartphone
Key Features:
5G cellular technology
Unlock wireless carrier
128GB ROM, 8GB RAM
12.2MP dual-camera system
Android 11, Snapdragon 765G
Rear-mounted fingerprint reader
If you won't mind parting with about $760, this phone could help you mark some catchy moments on your lifeline network. It comes unlocked so that you can use it with almost any carrier and can work with up to 5G networks. There's also 128GB internal storage, which is quite plenty to be storing your pictures, office files, and music.
Furthermore, the phone has a rugged unibody that also IP68 protection rating. So, you can use it on the sandy beach or in the pool without having to worry about water/ dust damage.
Pros:
It has a strong and consistent signal
Can charge wirelessly and fast
Compatible with various networks
Records vibrant videos and images
Streams smoothly and in rich clarity
Cons:
It's relatively expensive
Doesn't support MicroSD card
The speaker quality isn't the best
Best of Releases: Motorola Moto G Stylus Unlocked for US 2023 Edition
Key Features:
Factory unlocked
6.8-inch FHD display
Built-in stylus and pen
128GB ROM, 4GB RAM
48MP quad-camera system
Android 11, snapdragon 678
The Moto model is the latest (2023) update after the previous 2021 version. It certainly fits the bill if you don't have enough budget for a high-end Samsung/ iPhone, but would love a better experience on your lifeline account.
Of course, the display is rather large and uncomfortable to operate in one hand. But it also brings you an ultra-cinematic streaming and gaming experience. The rear camera is also powerful enough and the storage is more than you may need- 128GB built-in memory + 512GB (maximum) external SD card.
Pros:
It loads the apps well and fast
Effortless to set up and operate
Fun and precise stylus feature
Has an incredible battery life
Features a strong and reliable reception
You can use with various lifeline networks
Cons:
It can't charge wirelessly
Can't connect to 5G networks
Doesn't support contactless (payments)
Best of Budget: TCL 10L Unlocked 64GB Memory Android Smartphone
Key Features:
Unlocked wireless carrier
4G cellular technology
64GB internal storage
Built-in MicroSD slot
Android 10, Snapdragon 665
Face ID and fingerprint reader
Although the cheapest on the list, this TCL still has nearly everything you may need in a smartphone. If we start with communication, it supports up to 4G technology and comes already unlocked. Thus, you could operate on different SIM cards without issues.
The display of the phone is also quite large (6.5 inches) and the main camera can record up to 4K at 30fps. We could say the internal storage is slightly small (64GB), but you can always expand with up to 256GB MicroSD card.
It's also worth mentioning that the phone does have a built-in NFC chip for contactless payment. Then, you can easily unlock the display with a fingerprint or face ID.
Pros:
It's very affordable
Has a crystal clear display
Easy to set up and operate
Can connect a headphone jack
Features a decent battery charge
It has great reception and crisp call quality
Cons:
The loudspeaker is a bit poor
Doesn't have wireless charging
The vibration intensity is badly low
Final Thoughts:
As we wrap up, you can see it's very easy to enjoy phone services and connect with loved ones even without a source of income. More than a dozen lifeline providers have free touch screen government phones and wireless plans that they're willing to share. You just need to prove your eligibility, which should take a couple of minutes to process if you have all the necessary documents.
If you qualify for the service, do remember you can lose all the privileges if you don't make use of it. The same will apply if you lose your device but delay to replace. So, you can just call your pet doctor or McDonald's to make sure your account shows you were active one or three times.