Different free government cellphone services usually provide different monthly allowances of free voice minutes, texts, and browsing data. However, the qualification conditions are pretty similar, though, the specific requirements might vary from state to state. Therefore, which program should you choose between Access Wireless vs Assurance Wireless?
Well, the easiest answer here, either of the two. Of course, both sounds kind of similar, but they operate differently. In fact, as of 2021, they no longer have the same carrier after Assurance Wireless joined the T-Mobile family back in 2020. Previously, the lifeline assistance program was under Virgin Mobile on Sprint Network.
Access Wireless vs Assurance Wireless: Comparing the Various Features and Benefits
Facts
Access Wireless
Assurance Wireless
Carrier Network
Sprint Network
T-Mobile Network
Coverage
At least 42 States
At least 42 States
Free Voice Minutes
At least 250 minutes
[all states except California]
At least 350 Minutes
[all states except California]
Free Text Messages
Unlimited
Unlimited
Free Browsing Data
Up to 3GB of data
Up to 2GB of data
California Free Plans
Free smartphone
Unlimited talk time
Unlimited texts
Up to 3GB of data
Free Smartphone
Unlimited voice minutes
Unlimited texts
Up to 6GB of data
Extra Data Packages
YES
[as low as $1 to $30]

YES


[as low as $10 to $30]
Monthly Paid Plans

YES

YES

BYOD Option

YES

NO

Customer Care
1-866-594-3644
1-888-898-4888
How to Sign
Up 3 Options
[Online or by Mail or call]
3 Options
[Online or by Mail or call]
NB: BYOD is an acronym for the "Bring Your Own Phone" option. It's the case whereby the lifeline service e allows you to use your free SIM card with any unlocked cellphone.
Access Wireless:
Access Wireless is one of the leading providers of free government cell phones and communication plans. It's part of the i-wireless company, a U.S-based mobile virtual network operator (MVNO), which is also a subsidiary of the Kroger-Sprint merger.
As a lifeline assistance program, Access Wireless primarily targets disadvantaged households, including disabled, elderly, unemployed, and low-income earners. It provides eligible members with a free package of a cell phone, talk minutes, text messages, and browsing data.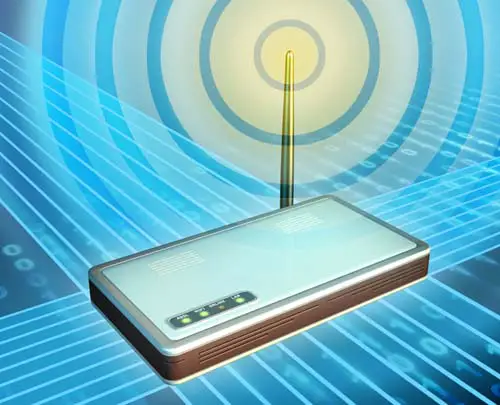 However, the talk minutes and browsing data are limited to a certain rate depending on the state of residence. Also, the cell phones provided are the entry and mid-range models that only support basic communication, with/ without fancy features like NFC support.
Luckily, however, Access Wireless does allow you to bring your own Phone to the lifeline program. It also has buy now pay later mobile phones financing, whereby you can get a compatible latest device but repay in small monthly installments.
Assurance Wireless:
Similarly, Assurance Wireless brings you free cell phone services, including a gadget and a monthly data plan. It's also a well-known mobile virtual network here in the United States, even though the users speak of different experiences.
Before it became a T-Mobile product, Assurance Wireless service was with Virgin Mobile, an MVNO on Sprint Network. Regardless, the free phone plans and service are still the same for all customers. That's to say a minimum of 350 minutes and up to 2GB browsing to other states except for California.
In California, the residents have their unique California Freedom plan that includes unlimited voice minutes and text messages, plus 6GB of browsing data.
More on that, let's jump into our comprehensive Assurance Wireless vs Access Wireless and see that could make a reliable provider.
Access Wireless vs Assurance Wireless: The 6 Main Differences between the Lifeline Programs
In general, these two services are great. As was mentioned earlier, however, each has unique features that stand it out from the other. They include:
1. Application
This is a win for both Access Wireless and Assurance Wireless lifeline programs. Not only are they easy to apply but also take almost a similar approach. That's you can apply online on the official websites, by calling the customer representative or downloading the application form and mail it to the dealer's office.
Even so, you have to qualify for a lifeline program to receive free phone services from either. And like I mentioned when discussing what kind of phone Access Wireless provides, participating in government welfare programs will give you an automatic qualification. Some of these aid programs are:
Medicaid
Survivors Benefit
Tribal Head Start
Food Stamps or SNAP
Supplemental Security Income (SSI)
Federal public housing assistance (section 8)
Tribally Administered Temporary Assistance
Food Distribution Program on Indian Reservations (FDPIR)
Veterans Pension and other pension benefits
If not in any of the government-funded programs, you can also apply for lifeline assistance under the low-income requirement. In this case, your total household income should be at or below the federal poverty level, which usually falls between 135-150% depending on the state.
It's worth noting that you must have valid documentation to get your hands on an Access Wireless or Assurance Wireless free phone. If using the welfare programs, you must present an official document of the specific program you're applying through. Then, your last year's tax return if you're applying based on your financial state.
2. Bring Your Own Device
Access Wireless takes the points for this one as you can request for only the SIM activation kit. It applies to both the lifeline program and the monthly paid package plan. But then, your smartphone has to be unlocked and under GSM (global system for mobile communications) technology.
This is a big plus as many providers of free government cell phones usually provide gadgets that are a few years older. And since there are many bill me later stores with no credit check online, you necessarily don't need to have cash now to bring your desired smartphone.
3. Availability
This will be a shared point as the two lifeline programs are already in over forty states. They include:
Alabama
Arizona
Arkansas

Colorado
California
Connecticut

District of Columbia
Delaware
Florida
Georgia

Idaho
Indiana
Illinois
Iowa

Kansas
Kentucky

Louisiana
Minnesota
Massachusetts
Mississippi
Maine
Maryland
Michigan
Missouri
Nevada
New Mexico
New York
Nebraska
New Hampshire
New Jersey
North Carolina
Ohio
Oregon
Oklahoma
Pennsylvania
Rhode Island

South Carolina

Tennessee
Texas
Utah
Virginia

Washington
Wisconsin
West Virginia
Notes:
Usually, the cell phone plan rates, including the number of free minutes, text messages, and browsing data you get vary from state to state. The same applies to the federal poverty level when applying based on a low income.
Even so, both Access Wireless and Assurance Wireless have a more pleasing data plan for the Californians as covered below.
4. Free Cell Phone Plans
Assurance Wireless service takes the lead on this one as it gives more free minutes to make calls. It offers at least 350 voice minutes, plus unlimited texting and up to 2GB of browsing data in most of the states (except California). Some states are eligible for more voice minute allowances or lower data. However, the newly acquired T-Mobile's service will give you up to 6GB of free data and unlimited text + calling minutes if you're in California.
Meanwhile, Access Wireless includes at least 250 talk minutes, unlimited text messaging, and up to 3GB data allowance. However, the talk minutes could be more (up to 1000 minutes) or the browsing data less depending on your location. If in California, the lifeline program increases the calling minutes to unlimited while the texting and data allowance remains.
5. Additional Data Packages
Technically, 250 minutes or 350 minutes of calls are pretty enough for many people. However, this allowance might get depleted before the month ends, which means you'll have to sit and wait for the next month. Or else get an extra package to push you for the rest of the days.
Luckily, Assurance Wireless Top-Up lets you add up to 250 voice minutes for an extra $5 or ten cents (¢10) per minute. If the issue is only data, you can get an extra allowance from:
$1 for 100MB
$3 for 500MB
$5 for 1GB
$10 for 2GB
$2 for 4GB, or
$30 for 5GB
Therefore, it's pretty more flexible and affordable if you have only a few days before end-month.
On its end, Access Wireless also has additional minutes/ data packages in case your free allowance runs out before the month. For the talk minutes, you can purchase access wireless refill airtime at:
$10 for 500 minutes + 500MB data
$25 for 500 minutes + 1GB data
$35 for unlimited minutes + 2.5GB, or
$50 for unlimited minutes + 4GB data.
But if the issue is only browsing data, you can also choose the data-only packages starting from 1GB at $5, 2GB at $10, 4GB at $20, or 5GB at $30.
6. Prepaid Cell Phone Plans
Apart from the basic (free) phone plans, Assurance Wireless and Access Wireless have a prepaid plan you can use to save on phone bills. However, Assurance Wireless monthly plan is relatively better, with the lowest including unlimited texts and voice minutes, plus 5GB of data.
The said Assurance Wireless Smartphone bundle plans feature:
$15 Monthly Plan: unlimited minutes + unlimited texts + 5GB total data
$20 Monthly Plan: unlimited minutes + unlimited texts + 5.5GB total data
$30 Monthly Plan: unlimited minutes + unlimited texts + 8.5GB total data
$45 Monthly Plan: unlimited minutes + unlimited texts + 14.5GB total data
Ps. Total data is the paid additional data and your supposedly free monthly data combined.
Final Thoughts:
To conclude, I would say both Access Wireless and Assurance Wireless have been very helpful, especially during this pandemic period. Of course, they both kind of favor California with more data and talk minutes, but the others are still better than none.
That said, though, the Assurance Wireless lifeline assistance program has more advantages compared to its counterpart. And not just for the free government package plans but also the upgrade smartphone bundle. However, the mobile virtual network initiated this rate and the rest of the perks when it was still under the wings of Virgin Mobile and Sprint Network. So, hopefully, T-Mobile will keep it that way and improve it for the better without moving it down