Is there an easy way to confirm compatibility between phone carriers? If YES, is TracFone compatible with Qlink Wireless? I mean, can I use the prepaid phone service with the free smartphone Lifeline sent me?
TracFone is a prepaid phone service on the Verizon network. It offers one of the most flexible cell phone services, with so many plans to choose from for your needs. The service also includes local usage (in the US) and international calling at no additional charges.
On the other hand, Qlink Wireless is a lifeline provider with free service from the government. The service also comes with a one-time full discount on a smartphone when applying for the first time. And this free smartphone is what I'd like us to break down if it will be compatible with TracFone service or not.
5 Things To Know When Determining If TracFone Is Compatible With Qlink Wireless
Before all else, there are various reasons one may want to know if TracFone is compatible with Qlink Wireless. They include when you:
Would like to use your Qlink free service with a decent phone from one of the deals on TracFone
Have qualified for the basic Qlink free service (without a free phone) and would like to use your old TracFone device.
Want to switch from Qlink free service to one of the affordable TracFone phone plans with your device
Whichever the reason you want to know if TracFone is compatible with Qlink Wireless,  it's worth remembering: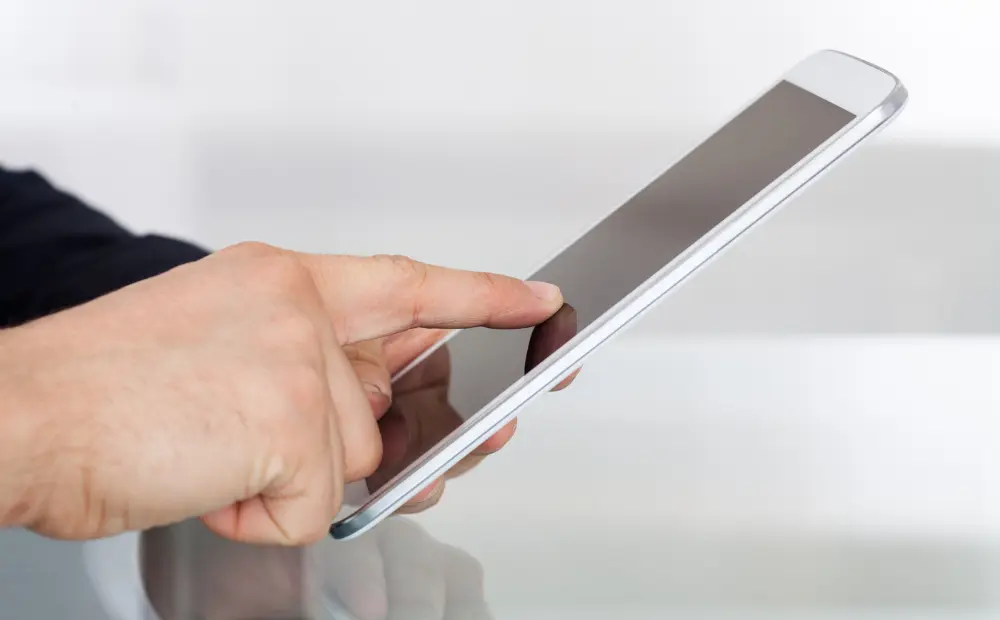 TracFone & Qlink Wireless are Different Companies
Qlink Wireless and TracFone are different companies, each with its parent. Qlink is a brand of Quadrant Holdings, whereas TracFone is a trademark of TracFone Wireless, Inc., which Verizon now owns.
The reason this information matters is that cell phone providers from the same parent are usually compatible. For instance, you can use TracFone with Straight Talk devices even without unlocking since the two are sister companies.
TracFone is an MVNO of Verizon
TracFone is an MVNO (mobile virtual network operator)- a phone carrier that resells the network of a Major Carrier. The Carrier Network TracFone uses is Verizon only currently.
Yes, some TracFone subscribers are still through T-Mobile and AT&T. However, Verizon is not ready to continue paying the fees of its MVNOs to its rivals. Thus, has set a hard switch for all the TracFone subscribers on other networks (AT&T or T-Mobile) in November 2024. Why does this matter?
On the list of phones compatible with Total Wireless (sister company of TracFone), we concluded that MVNOs can work with devices locked to their Carrier Network. So, you can use TracFone service with Verizon without issues.
Qlink Wireless is an MVNO of T-Mobile
Although a government-sponsored service, Qlink Wireless is still a cell phone provider like any other. However, it falls in the category of MVNOs as it doesn't have cell towers of its own.
The towers Qlink Wireless uses are T-Mobile as of this moment. When we bring the Carrier Network – MVNO compatibility bond, this means Qlink can use T-Mobile phones even before unlocking.
TracFone locks CDMA Devices
I may be wrong, but all the TracFone (locked) phones I've gone through are usually locked to Verizon. And this was even before Verizon acquired TracFone Wireless, Inc. from América Móvil.
A TracFone phone locked to Verizon means it will primarily have the network bands of the CDMA carrier. Thus, there are high chances of failing to work with the other TracFone SIM cards (on T-Mobile or AT&T).
Qlink Locks Devices for Life
Qlink also locks the free touchscreen phones they give out to their network. The sad part, the company seems to lock the devices to their service for life. And this is not just because of the lack of a device unlock policy from the Qlinkwireless.com website. But when you also chat with the customer rep about it, the feedback is mostly like they don't unlock the devices ever.
Is TracFone Compatible with Qlink Wireless?
A simple answer is both YES and NO.
TracFone is compatible with Qlink Wireless partly on the network technology. However, TracFone is not compatible with Qlink Wireless on the carrier software.
To better understand this, let's break down the two aspects of wireless cell phone providers:
Part 1: TracFone & Qlink Wireless Network Compatibility
As mentioned earlier, our two cell phone providers have network contracts with varying Major Carriers. Qlink Wireless has a deal with T-Mobile, which means it must tap into the frequency bands of the GSM carrier to connect.
For old Tracfone users still on the T-Mobile-compatible SIM, the network bands needed to connect will be the same with Qlink.
However, TracFone currently has the best experience through Verizon. The company has actually been pushing for the old customers to switch to Verizon-compatible SIMs.
Unfortunately, Verizon and T-Mobile have different primary network frequencies, which offer extended-range coverage. It's "unfortunate" as TracFone (Verizon) requires a device to have at least one of the primary bands to pass the compatibility check.
Chart 1: TracFone Verizon Frequency Bands for LTE & 5G Networks
| | | | | |
| --- | --- | --- | --- | --- |
|   | Primary Frequencies | Secondary Frequencies | Low-Band 5G Frequencies | High-Band 5G Frequencies |
| TracFone/ Verizon | 5 & 13 | 2, 4, & 66 | N2, N5, & N6 | N77 (C-band), N260, & N261 |
Chart 2: Qlink Wireless (T-Mobile) Frequency Bands for LTE & 5G Networks
| | | | | |
| --- | --- | --- | --- | --- |
| Carrier Network | Primary Frequencies | Secondary Frequencies | Low-Band 5G Frequencies | High-Band 5G Frequencies |
| Qlink/ T-Mobile |  12 & 71 | 2, 4, 5, & 66 | N71 | N41 (C-Band), N258, N260, & N261 |
As you can see, a Qlink Wireless device may come without the band 13 that TracFone/ Verizon prefers to determine compatibility. For instance, HP Serrano 3 smartphone the Lifeline provider often sends support LTE network bands 2/ 4/ 5/ 12/ 25/ 26/ 66/ 71.
So, the Qlink phone is not compatible with TracFone service unless the Verizon MVNO accepts band 5 during the compatibility check.
On the other hand, a TracFone device will be compatible with the Qlink Wireless network at any point. As a GSM (on T-Mobile), the Lifeline carrier relies on network bands commonly used locally and internationally. In fact, you'll also notice all the LTE frequency bands of TracFone (Verizon), except band 13, are available on Qlink.
TracFone & Qlink Wireless Carrier Compatibility
Carriers being network compatible necessarily doesn't mean they can share devices. They still must be compatible "software-wise".
Carrier/ software compatibility between phone providers is where we apply the policy of locked and unlocked devices. It's where I mentioned earlier devices locked to Main Carrier Networks can work with their MVNOs even before unlocking.
However, this rule doesn't work the other way. If you want to use MVNO devices with its Carrier Network, you must first unlock them. The same rule applies when dealing with MVNOs and other MVNOs.
So, to use TracFone phones/ tablets/hotspots with Qlink, you must first unlock them. The TracFone device unlock eligibility is now sixty (60) days- used to be twelve (12) months.
Similarly, Qlink devices compatible with TracFone can only work if fully unlocked. If not, the devices won't read your SIM for configuration.
Device ID Checker Doesn't Determine Carrier Compatibility
In conclusion, TracFone is compatible with Qlink Wireless. The T-Mobile MVNO uses network bands that are common, plus the online compatibility checker accepts even devices with only the secondary frequencies.
Speaking of the compatibility checker, you should know the tool only checks if a device has the right network technology and outstanding red flags. "Outstanding red flags" is where a carrier blacklists your device for use in fraud or after the previous owner reports it stolen/ lost.
What the compatibility checker doesn't do is check if your device is carrier-locked or unlocked. So, that one you'll have to confirm from your end. If the device is locked, contact the original carrier of the device and have them unlock it.