Ultra Mobile is one of the cell phone providers to consider if looking for a cheap service. It not only has monthly plans for as low as ten bucks but there's also a pay-as-you-go plan for only $3. And all you need to do is perform an Ultra Mobile phone compatibility check to make sure your BYOP device will work.
Fortunately, the mobile virtual network operator (MVNO) has been having a pretty friendly compatibility policy over the years. It had bested Major Carriers Verizon and AT&T, as even international phone versions would pass the device check.
But as we shall shortly, you still can't just bring any "Made for US" or international phone to Ultra Mobile. The phone must have the right technology, which not all brands possess.
Know Your Phone Carrier Before Joining
How well do you know your cell phone provider? Ultra Mobile isn't just about super-cheap cell phone service. As an MVNO, it's also one of the few that have physical stores across the country. Thus, you can drop by one to shop or get instant assistance in person.
Furthermore, Ultra Mobile was the birth parent and sole owner of the famous Mint Mobile. Mr. Nice Guy, Ryan Reynolds, who now owns a 20-25% stake in Mint, joined during the corporate spin-off of 2019- three years after its debut.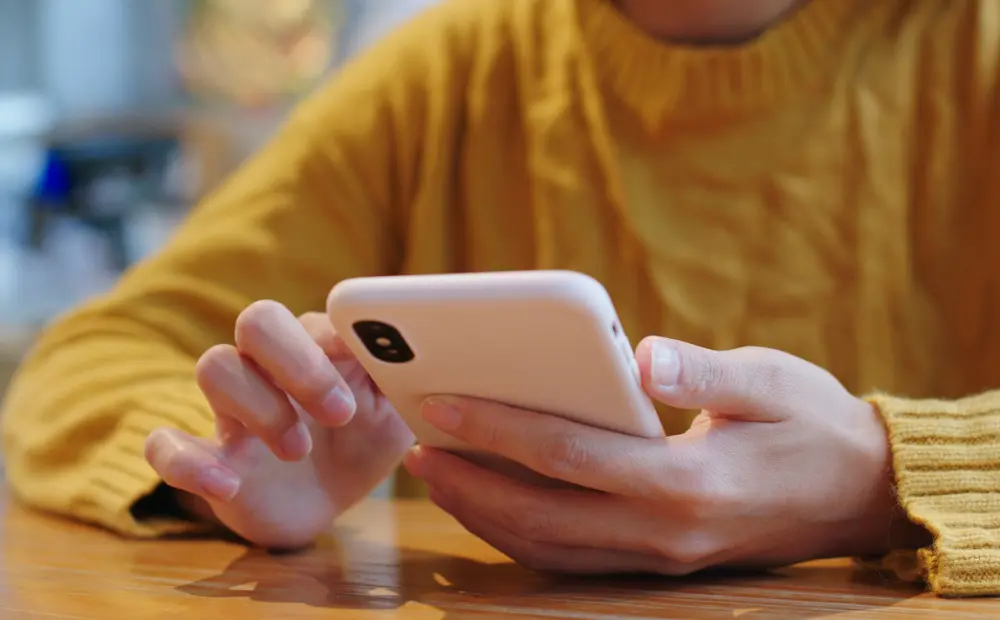 As companies, Mint and Ultra Mobile have been operating under Ka'ena Corporation for a while. But in the first quarter of 2023, T-Mobile US acquired Ka'ena Corporation at a value of almost $1.4 billion.   
Both Mint and Ultra will continue to work on the Network they used since the start. Thus, existing customers before the new acquisition will continue to use their devices, unlike subcarriers like Simple Mobile vs  TracFone where many subscribers may have to change their phones.
What Network Does Ultra Mobile Use?
Again, Ultra Mobile is an MVNO, which means it doesn't have a network infrastructure of its own. Instead, the subcarrier lease network of a Major Carrier then resells to its customers.
The Major Carrier Ultra Mobile had been using since the start is T-Mobile. It's the network the MVNO will continue to use (possibly forever) now that T-Mobile US is the owner.
T-Mobile usually utilizes frequency bands 12*, 71*, 2, 4, 5, & 66 for 4G LTE. Then 5G low-band on band N71 and Ultra-Capacity (mmWave) on N41 (C-band), N258, N260, & N261.
| | | | | |
| --- | --- | --- | --- | --- |
| Carrier Network | Primary Frequencies | Secondary Frequencies | Low-Band 5G Frequencies | High-Band 5G Frequencies |
| Ultra Mobile on T-Mobile | 12 (700 MHz), & 71 (600 MHz) | 2 (1900 MHz), 4 (1700/ 2100 MHz), 5 (850 MHz), & 66 (1700/ 2100 MHz) | N71 (600 MHz) | N41 (2.5 GHz), N258 (24 GHz), N260 (39 GHz), & N261 (28 GHz) |
As an MVNO of T-Mobile, Ultra Mobile will only work on these network frequencies. The 5G connection, specifically on the high-capacity spectrum will bring you the best mobile data speeds compared to the LTE.
I'm still yet to personally test the  Ultra service. But if my assumption is correct and it works as Mint Mobile, the data speeds could peak up to 500+Mbps.
What Types of Phones are Compatible with Ultra Mobile Service?
In a nutshell, phones are compatible with Ultra Mobile (and most other carriers) if they have the appropriate carrier and network technologies.
Part 1: Ultra Mobile Phone Compatibility on Network
Network technology is the right frequency to tap into Ultra Mobile's underlying network, T-Mobile. And from what we've just discussed, bands 12*, 71*, 2, 4, 5, & 66 are what you need to tap into the 4G LTE.
Bands 12 & 71 are the primary frequencies, whereby they offer extended-range coverage (signal travels far and penetrates the wall well). Your phone will need at least one of these bands (preferably band 71) to make the most of your phone.
The high-capacity LTE bands 2, 4, 5, and & 66 are still crucial to have in your phone. They offer the fastest LTE data speeds, albeit can only travel a short range and don't penetrate through walls well.
Get Faster on your Ultra Mobile Service with 5G
You'll be able to achieve the overall fastest data speeds on Ultra Mobile with a compatible 5G phone. And the good news, T-Mobile currently leads on 5G coverage from the extensive deployment of C-Band frequencies.
For a phone to be compatible with Ultra Mobile 5G high-capacity on the mid-band (C-band) frequencies, it must have band N41. "Mid-band" simply means it falls between the low-band and the high-band (mmWave) spectrum.
The 5G high-capacity on C-band travels relatively faster than mmWave and also penetrates through walls better.
Nevertheless, the 5G mid-band tends to have a data speeds cap at 1000Mbps (1Gbps), though rare to achieve on MVNOs from deprioritization.
If you hear someone claiming to achieve over 1000Mbps on 5G, chances are that the phone is on the high-capacity mmWave. But T-Mobile hasn't put up many of these 5G cells, and where they do, MVNOs hardly get a taste of them.
(Your Ultra Mobile phone must have frequency band N258, N260, or N261 to access 5G mmWave [where possible])
Tip: in areas without C-band or mmWave, the 5G network icon you may see on your Ultra Mobile phone is through the low-band spectrum. The data speeds on 5G low-band are so similar to the high-capacity LTE, with a cap of 300Mbps.
Part 2: Ultra Mobile Phone Compatibility on Carrier Technology
When we're now talking about Ultra Mobile phone compatibility on carrier technology, it refers to whether the device has the right software. Or in other words, whether the phone is carrier-locked or unlocked.
Ultra Mobile phones
Like most phone providers, Ultra Mobile lock the devices they sell. The Ultra Mobile device unlocking policy has most phones eligible to unlock at least 12 months after activating. You can request interim unlocking after 60 days, provided your service is in good standing.
Long story short, the phones locked to Ultra Mobile means the provider has preprogrammed them to its service. So, they're naturally compatible, as long they support the network technology (4G LTE/ 5G bands above). It applies to devices directly from the MVNO and the pre-owned sold on marketplaces like eBay or Swappa.
Factory-Unlocked Phones
Factory-unlocked cell phones are also naturally compatible with Ultra Mobile. They are the devices that come directly from the manufacturer, thereby having never had any network restrictions.
Ps. Your factory unlocked phone will still need to have the necessary frequency bands to work on Ultra Mobile.
Carrier-unlocked
Phones from other carriers can also work with Ultra Mobile when fully unlocked. At the time of 3G, the phones would work if they were from carriers compatible with Ultra Mobile or its carrier network, T-Mobile. A perfect example is the unlocked phones compatible with Mint Mobile.
With 4G LTE and 5G, many smartphones now support multiple network bands. For instance, many phones previously locked to Verizon or AT&T and their MVNOs can work on Ultra Mobile after unlocking.
Note: Your carrier-locked phone must be fully unlocked to work best on T-Mobile. If the previous carrier fails to unlock all functions, these functions will not work on Ultra Mobile.
T-Mobile Branded Phones
As I've mentioned severally, MVNOs are usually naturally compatible with phones from their Carrier Networks even before unlocking.
In this case, it means T-Mobile phones can work with Ultra Mobile without any issues. Ultra Mobile is using the T-Mobile network infrastructure to function, anyways.
Perform Ultra Mobile Phone Compatibility Check
When you have a phone that meets the network and carrier requirements above, it should work on Ultra Mobile with no issues. However, you'll still need to visit the Bring Your Own Phone page to run a compatibility check and make sure the device will work.
To run the Ultra Mobile phone compatibility check, you'll just need to enter your IMEI in the search box labeled "…Search by IMEI". Then click/ tap the bold orange "Check Phone" button.
In the device check, Ultra Mobile will examine whether your device has the necessary network technologies. If it doesn't have the right frequency bands, you'll receive an incompatibility error.
For instance, my primary (factory unlocked) iPhone passed the check with no issues. However, when I entered the IMEI of my backup Nokia, the carrier displayed a "Device NOT COMPATIBLE" error from lacking necessary network bands.
Another thing, you should know the Ultra Mobile phone compatibility check will determine if your device has any red flags. And this if your device has been reported stolen or lost, it will also show as "NOT COMPATIBLE".
Important Note:
T-Mobile has some of the friendliest phone compatibility policies in the country. It not only utilizes network frequencies that are a target of many phone manufacturers. The carrier also accepts phones made for the international market.
A perfect example is the Nokia I've mentioned above, where a quick check showed "Your device is compatible with the T-Mobile network…".
Keep in mind, my Nokia here only supports the high-capacity band 5 (850 MHz). It has fast LTE data speeds, albeit with poor coverage indoors.
ESIM Activation is only by Request
Whether the intent is to join or upgrade your current device, that's everything relevant you should know about Ultra Mobile phone compatibility. The most crucial point of all is that the subcarrier uses T-Mobile cell towers to operate. And for that, any device you intend to use must have the GSM network frequencies to get signal bars.
Secondly, the phone you bring to Ultra Mobile should either be locked to the carrier or fully unlocked. T-Mobile phones should also work while still locked (it's not always a guarantee).
Another thing, I'd recommend refraining from buying preowned phones from sources you don't trust. The reason is that if the original owner of the used cell phone has reported it stolen or lost, the IMEI will be red-flagged. And this means you won't be able to activate it on any US carrier (not just Ultra Mobile).
Speaking of activating, Ultra Mobile is still yet to launch a self-help eSIM activation as its daughter-now-sister, Mint. Ultra Mobile requires that you must call their Customer Care number 888-777-0446 to have them activate your eSIM.