Have you ever wondered how it's like to be on Verizon's network without the hefty fees? If yes, this review compares Visible vs Total Wireless, both MVNOs that run on Verizon's reliable towers, but at half the price.
Of course, the likes of Jeremy Bolton deny that Visible is an MVNO (or mobile virtual network operator). But its structure proves it as one, even though it doesn't operate in the same way as most.
In any case, let's jump into our discussion and see how the two stand out from each other in terms of pricing, performance, and overall experience.
Visible vs Total Wireless: An Overview on the Wireless Phone Providers
Here's a highlight of the features and perks to expect after choosing Visible or Total Wireless service.
| | | |
| --- | --- | --- |
| Feature | Visible | Total Wireless |
| Founded | 2018 | 2015 |
| Parent Company | Verizon Communications | TracFone |
| Carrier Network | Verizon | Verizon |
| Technologies | CDMA | CDMA |
| Free 5G | YES | YES |
| Lowest Phone Plan | $40 | $25 |
| Unlimited Minutes | YES | YES |
| Unlimited data | YES | YES |
| Carry-Over | NO | YES (Add-on data) |
| Family Plans | YES (Sorta) | YES (up to 4 lines) |
| Device Financing   | YES (Affirm) | YES (Smartpay) |
| Free Mexico/ Canada Call | YES | NO |
| Mobile Hotspot | YES (5Mbps data speed) | YES (Varies) |
| Video Streaming | YES [standard 480p] | YES [standard 480p] |
| Extra Perks | N/A   | 50GB of Cloud Storage |
|   |   |   |
About Visible
If you have always wanted to add Verizon in your life, Visible is a great chance to do it and at less. The major carrier owns and funds the MVNO, even though it operates as an independent brand and at half the cost.
Yes, of course, you won't get the full dessert the subscribers on Verizon get. But even that portion with Visible can make a huge difference if you're not expecting much of it.
For instance, the single phone plan from the carrier includes not only truly unlimited texting and calling but also data (with no caps). It also has a sweet topping of a 5Mbps mobile hotspot that you can share with your device as much as you want.
Better yet, Visible has partnered with Affirm, a leading buy now pay later financing platform. So, you can now walk away with your desired latest smartphone without having to worry about money or your dicey credit report.
About Total Wireless
Similarly, Total Wireless can make a great choice if you need a budget-friendly cell phone service to use. The supposedly basic plan for a single line goes for $25/ mo. or $23.7 when you choose to continue with auto-refill.
If you're a heavy data user, Total Wireless also does have "unlimited everything" plans you can choose from at least $47.50/ mo. Or $95/ mo. when you choose the shared "unlimited everything" family plans with four lines.
As a company, Total Wireless is a brand of TracFone, which also happens to operate Straight Talk and free cell phone services like Safelink. However, TracFone is also an MVNO and doesn't have cell phone towers of its own. Hence, the reason our Total Wireless here made the deal with Verizon.
Visible vs Total Wireless: Comparing the Features, Plans, and Network Speeds Of the Phone Providers
Here are the seven main differences and similarities between Total Wireless vs Visible. The guide should help you make a more informed decision in case you were stranded on which to pick as your next provider.
Free 5G for All
In terms of cellular technology, both Visible and Total Wireless supports the standard 4G LTE and the latest 5G network. The providers have even made it available to their customers at no extra cost, though you must have a 5G-capable device.
However, Total Wireless is kind of utilizing only the 5G Nationwide technology at the moment. The plans that are on Walmart are even based on the 5G Nationwide service- none is talking about 5G ultra wideband.
Indeed, the 5G Nationwide is still faster than the average 35Mbps LTE speeds, but it doesn't reach the peak 4+Gbps (4000+Mbps). Hence, the reason some users will get $400mbps and most between 75-100mbps.
As for the Visible, Verizon has given it access to both the 5G Nationwide and 5G Ultra Wideband spectrums. That's to say you should be able to record a download speed of at least 3000Mbps on a good day.
But again, that's not exactly the case as Visible has capped its data speeds up to 200Mbps.
The Close CDMA Friendship
Visible and Total Wireless split the points here as they're both on Verizon's CDMA network. That's to mean a locked Verizon phone should work with either with no problem.
You can also use a Visible phone with Total Wireless and vice versa, considering the device/s is carrier-unlocked. The same applies to TracFone and Straight Talk phones that use Verizon Towers.
Cell Phone Plans and Pricing
Similar to most carriers, the main difference between Total Wireless vs Visible is on the phone plans. Even when sharing the carrier network, each of them is still a reseller and free to put the price of choice.
As for the Visible, the provider has a single unlimited phone plan at a regular fee of $40/ month. In the plan, you'll get a bundle of unlimited calling, texting, and data. The data allowance is all high-speed, with the ability to reach up to 200Mbps, as I've just mentioned.
Sadly, however, you're likely to experience slower browsing speeds from time to time. Such periods are like when the network is experiencing congestion, or when you're trying to stream on the barred resolution.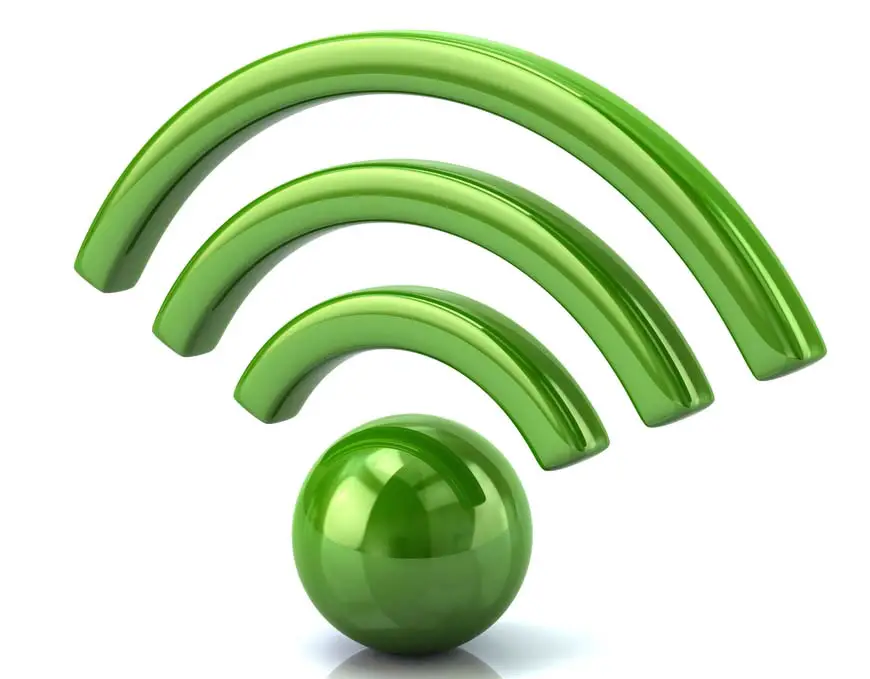 On its end, Total Wireless brings you the service in six different plan structures. The $25 Unlimited plan is the lowest, with unlimited talk, texting, and data. However, the data allotment feature only 1GB of high speed and 2G thereafter.
If you browse a lot, the Total Wireless Unlimited Mega Plan starts with 25GB of high-speed data, then drops to 2G. You could also choose either of the three Unlimited family plans, including the 4-line package with 100GB of high-speed data. Just don't forget that the 100GB is not for a single line but to be shared between the four lines.
Chart 2:
| | | | | | |
| --- | --- | --- | --- | --- | --- |
| $25 Unlimited Plan | $35 Unlimited Plan | $50 Unlimited Plan | $60 Unlimited Plan | $85 Unlimited Plan | $100 Unlimited |
| $23.70/ mo. (Auto-refill) | $33.20/ mo. (Auto-refill) | 47.50/ mo. (Auto-refill) | $57/ mo. (Auto-refill) | $80.70/ mo. (Auto-refill) | $95/ mo. (Auto-refill) |
| Single Device | Single Device | Single Device | Two Devices | Three Devices | Four Devices |
| Unlimited Talk | Unlimited Talk | Unlimited Talk | Unlimited Talk | Unlimited Talk | Unlimited Talk |
| Unlimited Text | Unlimited Text | Unlimited Text | Unlimited Text | Unlimited Text | Unlimited Text |
| 1GB High-Speed Data | 6GB High-Speed Data | 25GB High-Speed Data | 30GB High-Speed Data | 60GB High-Speed Data | 100GB High-Speed Data |
| Unlimited 2G data | Unlimited 2G data | Unlimited 2G data | Unlimited 2G data | Unlimited 2G data | Unlimited 2G data |
| N/A | 5GB Hotspot | 10G Hotspot | 10GB Hotspot | 10GB Hotspot | 10GB Hotspot |
| N/A | N/A | 50GB Cloud Storage | N/A | N/A | N/A |
| N/A | N/A | Video stream (480p quality) | Video stream (480p quality) | Video stream (480p quality) | Video stream (480p quality) |
|   |   |   |   |   |   |
Important Notes:
In case you'd want to save on your monthly phone bill, Visible has two ways to do it- Party Pay and Bring a Friend program. The former's more like an uncatalogued family plan, whereby you can add more lines to your account and lower the bill to as little as $25/ month. Then, the Bring a Friend plan is where you refer a friend and get a $35 discount on the next month, once he/ she joins.
Meanwhile, at Total Wireless you can purchase the add-on carryover data to continue browsing at high speed even after the monthly allowance finishes. Just as the name, this add-on data can carry over to the next month if it remains.
Free Mobile Hotspot
Well, the points will no doubt go to Visible service. The provider not only offers the mobile hotspot feature to all the customers, even if you paid the $5 or $25 after the discount. But also you can share the data to your device as many times as you want.
Nonetheless, Visible has capped the hotspot speed at 5Mbps and also allows only a single wireless/ wired hotspot connection at a time.
If you opt for a Total Wireless service, the hotspot feature isn't the best one. For one, the $25 plan doesn't include it. Then, the rest has capped data allowance, with the $35 at 5GB and the other four at 10GB.
Video Streaming Quality
In video streaming, there's no difference as both Visible and Total Wireless support 480p DVD quality. Of course, the services have enough speed to watch in 720 or even 1080p HD resolution, but the operators are against it. Once they detect you're streaming on HD, they'll immediately throttle your data speed.
So, you might want to just get a premium plan directly from Verizon if video streaming is crucial in your phone plan. Yes, the package will be expensive, but there's a chance to stream in high-definition, including 4K Ultra HD.
The best Phone Deals
Neither Visible nor Total Wireless have free phone deals for either new or existing customers. So, we can agree that's disappointing for both providers.
However, Visible do give gift cards worth up to $200 when you shop for select devices from their shop. But again, you must port in your number from an eligible carrier to qualify for this deal.
In other words, this means the Visible freebie is only available to the new customers coming from other U.S.carriers.
As an existing customer, though, you can upgrade to the latest device through trade-in. You just have to make sure your old Visible phone is at least 50% paid off and in good working condition.
Additional Perks
Here we can also agree that both Visible and Total Wireless need to improve. Neither of them has great perks to brag about, not even when you're paying for their highest package
If we can begin with Total Wireless, the only medium-worthwhile extra feature we can say is the 50GB of Cloud storage. But the feature's only with the Mega Plan that costs about $50/ mo. for a single line. Hence, the "medium" worthiness.
Meanwhile, Visible doesn't have free cloud storage. But you can make unlimited calls and texts to Canada, Mexico, Puerto Rico, and the US Virgin Islands at no additional cost. Total Wireless doesn't have that but instead charges through the Global Calling Card that retails at ten bucks.
Frequently Asked Questions:
Can I use Total Wireless phone on visible?
Total Wireless and Visible are both MVNOs on Verizon's CDMA network. So, a locked Verizon phone should work with either network without any problem. Then, you can also use Total wireless phone on Visible or vice versa after unlocking and removing its carrier restrictions.
Is Total Wireless as fast as Verizon?
Technically, the main carrier is always the priority before its MVNOs. So,  your Total Wireless can be as fast as Verizon since they're operating on the already-established infrastructure. However, you'll notice the data speed of your Total Wireless getting throttle from time to time while that of Verizon remains at the maximum all the time.
Is Total Wireless better than straight talk?
In truth, the two providers share a lot, including the parent and carrier network. But Total Wireless is better than Straight Talk in terms of plan pricing as you can get the single device line from as low as $25. The provider also has unlimited family plans for up to four devices, which Straight Talk doesn't have.
What's the catch with visible?
At Visible, Verizon has worked hard to ensure it's as simple as possible. It's more like a lower version of the Verizon service, which is why they even don't consider themselves as an MVNO. Unlike the true Verizon, however, Visible is cheaper since it has only the communication package. That's the unlimited talk, text, and high-speed data without all the other entertainment perks Verizon users get.  
To Conclude:
Both Visible and Total Wireless has their strengths and weaknesses. But since the two usually run on the same network, Verizon, I'd rest on Visible as my service. Yes, the forty dollars for the plan is no less, but it does include everything a smartphone owner would want to have.
If it's the rate allowance, the provider will give you an unlimited everything bundle, with uncapped talk minutes, text messages, and high-speed data. You'll also get a capped-but-unlimited mobile hotspot that you can share with your device anywhere Verizon's available.
The best part of the package is that you can even invite a friend and get an 87.5% discount off the next month's plan when she/ he joins. If they're twelve of them, you'll be paying only $5/ month for the whole year, thereby saving up to $420.