Safelink currently has one of the best free phone services from the government. My favorite perk is the truly unlimited everything, which now includes high-speed data with 30GB of personal hotspot. As a newbie, though, how do I get a SafeLink Wireless free phone service online? Can I also get a free Safelink smartphone?
Safelink is a trademark of TracFone Wireless, a Verizon brand. Since Verizon became the new owner, the provider has made a number of changes, albeit not all have been positive.
In this guide, I'll take you through everything you should know on how to get a Safelink Wireless free phone service and smartphone. But before we come to that, let's quickly go over some of the recent crucial changes the lifeline provider has made.
5 Crucial Changes on the Safelink Wireless Free Phone Program
SafeLink Wireless is an ETC (eligible telecommunication carrier), which means it's a licensed Lifeline phone provider of free service. The phone carrier is also participating in the ongoing Affordable Connectivity Program (ACP) that's offering broadband discount to eligible consumers.
The ACP program launched shortly after Verizon acquired TracFone Wireless, plus its brands. And within the one-year Verizon has been at the wheel, SafeLink Wireless free phone program has made some changes, including:
Transition to Verizon Network
Before, Safelink Wireless had its service on all the Major Carriers, including Verizon, AT&T, and T-Mobile. But after Verizon completed the TracFone deal with América Móvil, they announced customers on other networks (T-Mobile or AT&T) had to transition to Verizon-compatible SIMs.
The hard switch for Safelink Wireless is until November 2024. However, the Lifeline provider has been pushing people on T-Mobile/ AT&T-compatible SIM cards to get the Verizon option.
Fortunately, the existing Safelink customers don't have to wait for the carrier to send them a new SIM card. All TracFone brands use the same SIM card- at least the last time I checked.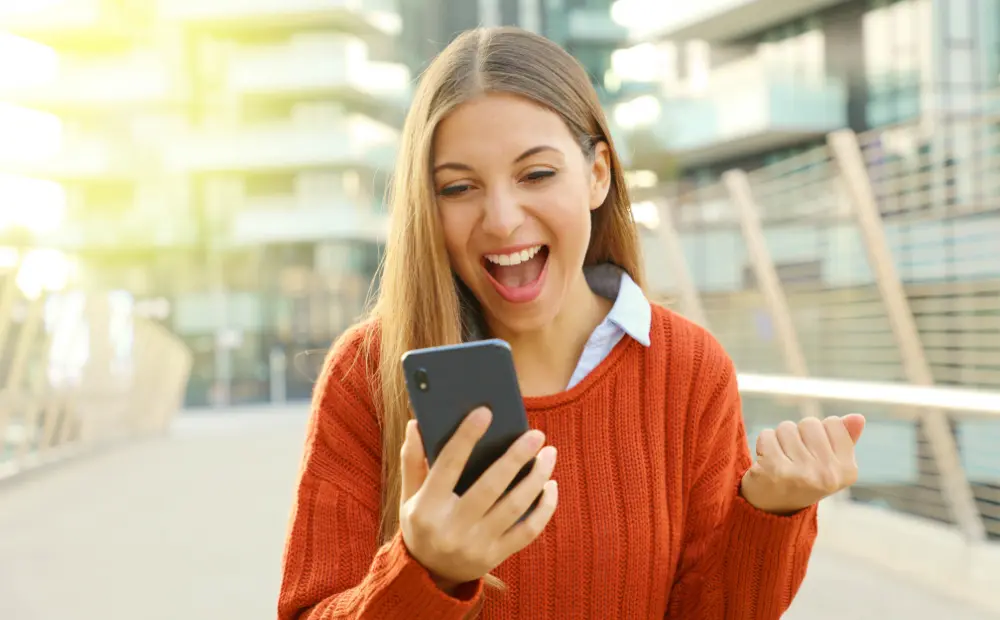 So, you only need to visit the nearest Walmart store and get a TracFone SIM card. Then, insert the SIM card into your phone and call SafeLink to activate it.
More High-Speed Data Allowance
If you get a Safelink Wireless free phone service on the Lifeline-only plan, the monthly data is 6GB here in California. The data allowance is still like before, and so is for other states (up to 4.5GB).
Nonetheless, in the Lifeline + ACP combo plan, Safelink Wireless gives you Unlimited High-Speed Data, an increase from 25GB. Yes, the company has noted they may "review your account for usage" after 60GB. But you can use up to 1.2TB before they start flagging your account.
More Allotment for the Mobile Hotspot
In addition to the high-speed data increment, Safelink has also recently increased mobile hotspots from 15GB to 30 GB. Thus, allowing you to browse more with your Laptop and other internet-enabled devices.
Faster Browsing Data Speeds
In the Safelink vs Qlink review, we saw the TracFone Lifeline brand supports 5G connectivity. The best part, a good phone compatible with Safelink on 5G Ultrawideband (C-Band) can achieve over 400Mbps consistent speeds.
Decent FREE Smartphone Offer
Last but not least, Safelink Wireless has updated the devices they offer on their Lifeline program. At the time of writing, the kind of phone Safelink gives you is either Motorola Moto G Pure or TCL A30/ A507DL.
Of course, the phones are entry-level brands, albeit with at least 32GB internal storage and 3GB RAM. The earlier free phones used to have 8/ 1GB or 16/ 1GB or 16/ 2GB memory status.
How Do I Get a Safelink Wireless Free Phone Online?
Technically, applying Safelink Wireless free phone online is the most convenient approach. I mean, the online enrollment form is all a self-help service, with no customer rep to rush or scorn you. It also allows you to apply any time of the day, which is handy for those with little time to spare.
Furthermore, the process to apply for a Safelink Wireless free phone online is super-easy and quick. I was able to help a friend enroll within eight minutes. The various steps to enroll, from the start to the end, are:
Step 1: Visit the Safelink Wireless Enrollment Page
Go to https://www.safelinkwireless.com. Then, "Enter the ZIP Code" of your area in the input box there and hit the "Start" button. The "Start" button will take you to the enrollment form, which starts by showing you what they offer.
After going through the various offerings of Safelink, click "Continue" to begin the application.
Step 2: Fill Up Your Personal Details
The "Continue" button will bring you to the first stage of enrollment, which starts with providing your personal information. Fill in your name, last 4 digits of your social security number, date of birth, email address, and contact phone number (optional).
After filling in all these details, click the reCAPTCHA box to verify you're not a robot. Then, hit the "Continue" button
Step 3: Enter Your Physical Address
Next, you'll get a prompt to "Enter Your Residential Address". The spaces for the City, state, and ZIP code will be pre-entered from the details you gave in Step 1. So, now you only need to give your street address (not the P.O. box). Then, hit the bold "continue" button.
Note: You can also enter the apartment/ suite/ lot name on the "Address Line 2" section, albeit it's optional.
Step 4: Answer the Necessary Household Questions
If your physical address is eligible, SafeLink will want you to answer some household questions. The questions include how many adults you live with, who else receives a Lifeline discount, and whether you share income/ living expenses.
After answering all the questions, certify and sign your worksheet with your name and initials in the input box shown. Then click "E-Sign And Continue".
Step 5: Choose Your Safelink Plan & Handset
At this point, Safelink will now ask you to choose the kind of phone you would like to use with your service. If you choose to "keep my smartphone", the company will only send a Free SIM card. The smartphone you intend to use MUST also pass the compatibility check to proceed to the next step.
On the other hand, those who choose "I want a Free Smartphone" will receive a free smartphone and SIM card.
Once you've chosen the plan to get, hit the bold "Continue" button.
Step 6: Select Your Eligibility Requirement
Now, choose the eligibility method you'd like to use to get a Safelink Wireless free phone. The two options available are program-based and income-based qualification.
If you opt for the Program Qualification, someone in your household should be receiving a government-funded assistance benefit. The assistance benefits Safelink accepted for now are:
Medicaid/ Medi-Cal
Supplemental Security Income (SSI)
Veterans' and Survivors pension benefit
National School Lunch Program (NSLP)
Federal Public housing assistance or section 8
Women, Infants and Children Program (WIC)
CalFresh, Food Stamps, or Supplemental Nutrition Assistance Program (SNAP)
Tribal-based programs, such as TANF, Head Start, Bureau of Indian Affairs General Assistance, and Food Distribution Program on Indian Reservations.
Meanwhile, those who apply with Household Income Qualification will have to be at or below 200% of the federal poverty guidelines. Safelink has listed the income levels eligible under this section. All you need is to choose your household size (how many people you're living with) and total income.
After you've chosen your eligibility requirement, click "Continue".
Step 7: Review Your Safelink Application Order
At this point, you're almost done with your enrollment for the Safelink Wireless free phone program. In fact, Safelink will ask you to review your application to make sure everything is as required.
If all the details are correct, scroll down to read through the lengthy federal and state government compliance policies. Then, E-Sign by entering your full name as used in the application. Click the "I Agree and E-Sign" button once done there.
Step 8: Provide Proof of Eligibility and Identity
Before you can submit your enrollment form, Safelink will want you to provide documentation to prove your eligibility. The various documents you can provide include:
Proof of identity: examples are copies of a government-issued ID card, birth certificate, passport, etc
Proof of address: also a copy of government ID will work, or else a utility bill, lease contract, or an official state agency letter
Proof of eligibility: if applying with Program Qualification, provide a copy of your benefit card, statement, or approval/ verification letter. Then, those applying with income qualification can upload a copy of their tax return, paycheck stub, or statement of pension/ worker's compensation/ social security benefit.
Step 9: Wait for your Enrollment status.
Finally, after you've uploaded the documentation to prove eligibility, submit your application. Safelink Wireless will forward your information to the National Verifier, who verifies your details and determines your qualifications.
Once National Verifier approves your application, Safelink will start processing your order. And once they ship the order, you'll receive an email with the tracking number (through FedEx or USPS).
Frequently Asked Questions:
What phone does SafeLink give you for free?
 The phone Safelink Wireless gives you for free is a Motorola Moto G Pure or TCL A30/ A507DL. They are pretty decent smartphones, with a built-in memory of 32GB and 3GB RAM.
What phones can I use with SafeLink service?
In most states, Safelink gives you a free smartphone on only the Lifeline + ACP plan. If you opted for either of the other plans, you'll only get a SIM card to put in your own phone.
The phones you can use with Safelink service are either fully unlocked or branded options from compatible carriers. A few examples include:
SafeLink (locked) phones
Full unlocked Apple iPhones
Fully Unlocked Samsung Phones
Fully Unlocked Motorola Phones
Fully Unlocked Google Pixel phones
Tracfone (locked) iPhones and Android phones
Some Verizon (locked) iPhones and Android phones
How do I replace my SafeLink phone?
In case of defects or compatibility issues, you can replace your Safelink phone for Free. It's an easy process, where you just call customer support at 1-800-378-1684 or 1-800-723-3546. Once the customer rep verifies your account details, she will initiate your replacement request and provide an RMA to return the device with issues.
Does SafeLink automatically send you a phone?
No, SafeLink doesn't automatically send you a phone. You'll have to apply for their Lifeline + ACP plan (and ACP-only plan in California) with proof of low-income or program-based qualification. Then, upload all the necessary documentation to prove your eligibility.
Final Thoughts:
As promised, you can see it's pretty easy to get a Safelink Wireless phone online. It took me less than ten minutes to apply from the company website. Each stage of the online application form has onscreen instructions to follow. Thus, it's so hard to go wrong.
A crucial point to remember is that Safelink usually doesn't verify eligibility, National Verifier does. If this system deems you ineligible, Safelink also won't be sending you the free smartphone or monthly service.
But for those National Verifier approves, Safelink will start processing your order. And when they have shipped it (your free phone order), you can expect 3 – 7 business days to deliver to your address.