Straight Talk has made some crucial changes over the past few months. One of these changes is on the device deals, whereby new customers can even get freebies. Then, the existing customers on Straight Talk upgrade to new phone at discounted prices without having to add a new line.
Of course, the deals of the existing Straight Talk customers aren't as good as those for the new users. However, you can save up to $100 or more if eligible for the upgrade discounts. keep in mind the phones Straight Talk sells are usually already cheaper than the factory-unlocked options by a couple of bucks.
What's Straight Talk Upgrade to New Phone Program
Straight Talk is one of the many prepaid service providers to consider if you need a phone with no contract. It doesn't perform credit checks, which means you can subscribe with the carrier even with bad credit or a poor credit file.
Also, Straight Talk is now one of the companies that give free phone when you switch. The offer doesn't have as many options as those of Verizon, the parent company of TracFone Wireless, which Straight Talk is part of. But it's still better than none.
Furthermore, Straight Talk has upgrade offers for existing customers. The upgrade discounts are only available to eligible customers and featured phone brands.
In most of the devices eligible for upgrade discounts I've gone through, the policy says a planned purchase is required. Without purchasing a service plan, which sounds like a new activation, the $150+ savings drop to like $30 or $50.
That said, you can save more on your Straight Talk upgrade to a new phone, as we shall see below.
Ways to Save on Straight Talk Upgrade to New Phone
Naturally, the first way to save with Straight Talk upgrade to a new phone is through the carrier. As just mentioned, Straight Talk does offer upgrade discounts to eligible customers, albeit with only about $50 without new service plan.  
To enjoy more savings, consider either:
· Straight Talk Upgrade with Reconditioned Phone Program
Would you like to upgrade your Straight Talk phone but don't have enough funds? The TracFone brand has a whole catalog of reconditioned phones, with smartphones from as low as $30 and less.
Moreover, the current Straight Talk refurbished phones catalog has 5G options at only $80, plus others at $50 and under. The tiny drawback is that all the refurbished 5G phones are Android platforms, including Samsung, Motorola, and Nokia.
If you're a big fan of Apple, Straight Talk only has reconditioned 4G devices, including iPhone 11.  
· Straight Talk Upgrade Phone with Trade-in Program
The second way you can save on a Straight Talk upgrade to a new phone is to take advantage of the trade-in program. Of course, don't expect to receive $800+ savings as with the Verizon upgrade program. But you can get an appraisal of up to $399 for the high-end phone brands.
As with other carriers, you'll get the best value on the Straight Talk trade-in program if your old device is in good condition. For devices that don't power on/ off, have a damaged screen, or the housing isn't in good condition, you'll get paid $14 to $85 (or nothing).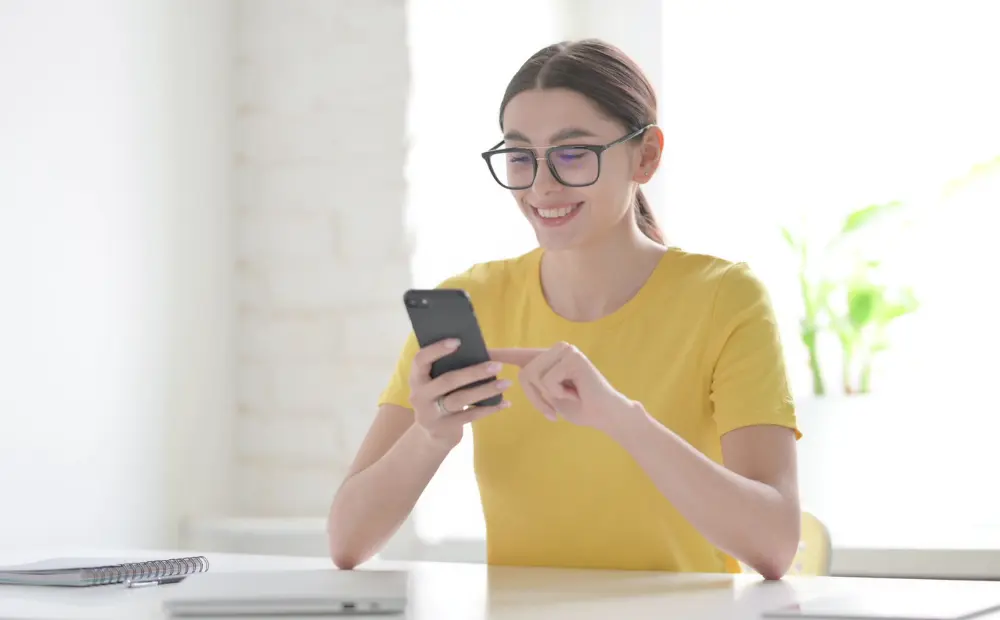 So, the best way to save on your next Straight Talk upgrade phone is to trade in a device that powers on, plus the screen and housing are in good condition. The appraisal amount you receive could be enough to cut down the cost of your next brand-new phone by half or more.
Another thing, Straight Talk requires you to disable the Activation lock of your trade-in device before mailing it to them. If for any reason you can't disable the feature, the appraisal value of the device drops to $14 or less, even when everything else is in good condition.
· Straight Talk Upgrade Phone with BYOP Program
Last but not least, you can save on your Straight Talk upgrade phone through the BYOP (bring your own phone) program. The idea here is to grab your desired phone from a seller with a good deal and bring it to Straight Talk service.
For instance, retailers like Amazon and Walmart offer cell phone deals, whereby you can get up to 50% discount. The deals get even better like now during seasonal offers, as you can save up to 80% for a limited time.
Moreover, the third-party resellers stock carrier-locked phones, as well as a fully unlocked catalog. The unlocked devices will be more expensive by a couple of dollars, for sure. However, they won't tie you to any network, meaning you can switch between carriers without any issues.
When shopping from third-party resellers, you should know Verizon has scheduled a hard switch for TracFone brands to its network in 2024. So, you should only buy Straight Talk-compatible phones that use Verizon towers.
To tell a phone uses Verizon towers, you just have to check the network bands the seller has listed under the specs section. The network bands for Verizon are 13*, 2, 4, 5, & 66 for LTE and N2, N5, N6, N77 (C-band), N260, & N261 for 5G. Straight Talk and other MVNOs of Verizon will also need these bands to work.
Band 13 is the primary network frequency of Verizon and its MVNOs. So, any phone you intend to use should have it to at least pass the online compatibility check.
Straight Talk Upgrade Phone Compatibility Check
When upgrading through the Straight Talk BYOP program, the phone you're bringing must pass the compatibility check to activate. The feature usually requires the IMEI/ MEID number, thereby can only work when you have the device at hand.
When you do the Straight Talk phone compatibility check, the online tool will analyze the network bands available. If the device doesn't have the necessary network bands, it won't pass as compatible.
Besides the network, the online compatibility checker also determines if a device has any red flags. "Red flags" occur when your phone gets blacklisted for use in fraud, or after being reported lost/ stolen. A previous carrier can also blacklist your device if you fail to pay an outstanding balance.
After your Straight Talk upgrade phone passes the compatibility check, you can now go ahead and activate it. The process is pretty easy to do without needing to involve customer care.
Don't Just Swap the SIM When You Upgrade to a New Straight Talk Phone
Once you have the new Straight Talk upgrade phone, don't just swap the SIM card. Yes, your Straight Talk SIM card may work immediately on the new device. I have seen a couple of people say they have been doing this for years. But I'm certainly against it. How so?
Straight Talk (Verizon) still utilizes CDMA technology on its activation, even though the 3G network is no longer in use. You'll still need a SIM card for the process. However, the SIM card here is to authenticate/ configure your service with the phone you intend to use.
One of the benefits of authenticating your service SIM with the device is for Straight Talk to have your details in their database. And this usually allows the customer support team to help you better when experiencing problems.
Second, when you transfer your Straight Talk service from one phone to another, it guarantees you'll get all the features available. I have seen people who only swapped the SIM card complain of losing some features, like visual voice mail, shortly after. Then it gets worse when customer care struggles to help since they never got the information about the new device.
Should I Upgrade My Straight Talk Phone?
The Straight Talk upgrade to a new phone is very crucial if you want to make the most of your service. Like right now, the MVNO brings you unlimited plans with over 100GB of high-speed data without getting throttled. So, upgrading to a smartphone that can browse, stream movies, and play online games more efficiently can be handy.
Similar to most prepaid carriers, Straight Talk has also launched eSIM support recently. The feature is only available on the iPhone SE 3rd Generation, iPhone 12s, and later models. Thus, those with iPhone 11s and earlier models have to upgrade to take advantage of dual SIM and other pros of eSIM.
The good thing, the iPhone 11s can collect up to $225 in the Straight Talk trade-in program. That amount will be enough to pay 50% off a brand-new iPhone 12 (64GB), which has a powerful processor, 5G connectivity, eSIM, and many more amazing perks