Do you browse, read, or stream videos and movies a lot on your smartphone? The wide screen of a tablet will offer a much better experience on these tasks. And for students or low-income individuals, the Maxsip Telecom free tablet deal is still ongoing.
Maxsip has had the option to apply for a free tablet from the government for over two years now. But, of course, many people have come to know of this recently through their aggressive outreach program.
If interested in the Maxsip Telecom free tablet, this post covers everything you should know before applying. It includes what you need to apply, how to qualify, plus the kind of tablet the service provider sends.
Maxsip Telecom as a Broadband Provider
Maxisip Telecom is currently one of the best providers of free internet service providers here in the US. It introduced the broadband service in 2021 when the government first launched the EBB (emergency broadband benefit) program.
As a company, Maxsip Telecom has been in the telecommunication industry for over fifteen (15) years now. The company is a certified Competitive Local Exchange Carrier (CLEC), whereby it focuses on internet-based communication solutions for businesses.
However, the Maxsip free mobile broadband, accessed at maxsipconnects.com (not maxsip.com) is for the consumer market. The service is available in its home state, New York, plus the other 49 US states and territories (American Samoa, Guam, Northern Mariana, Puerto Rico, and the Virgin Islands).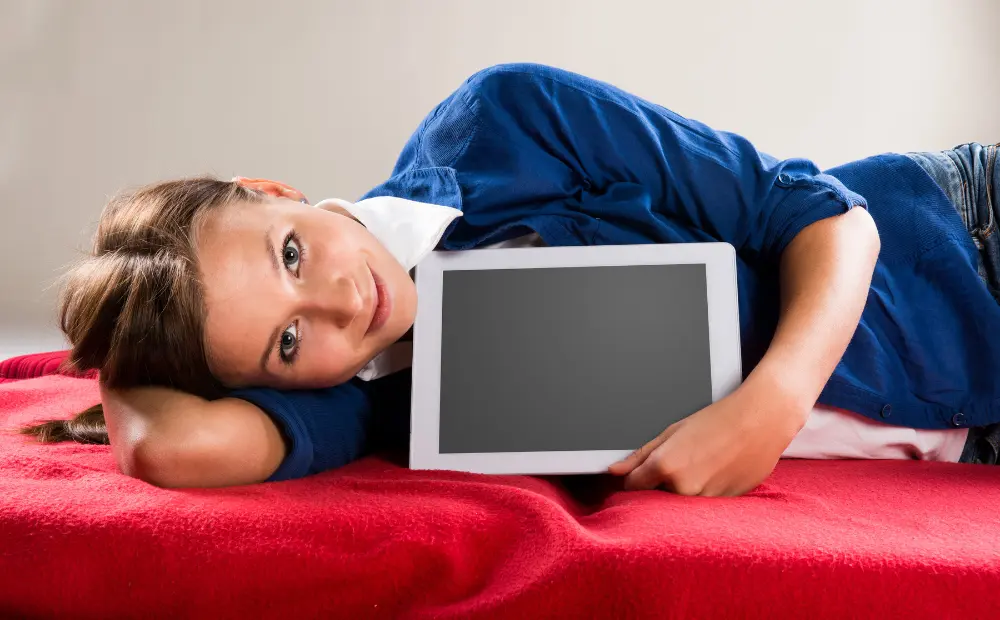 Given that, Maxsip Telecom doesn't have its own cellular towers. Instead, it usually resells the network of a Major Carrier.
At the time of writing, the Carrier Network of Maxsip Telecom mobile service is AT&T. AT&T is also one of the dozen partners Maxsip Telecom has been using for years to offer its communication solutions for businesses.
What's Maxsip Telecom Free Tablet
As just mentioned, Maxsip Telecom primarily focuses on communication solutions for businesses. Mobile broadband for consumers is available through the Affordable Connectivity Program (ACP)  the government launched at the end of 2021.
As a participant in the ACP program, Maxsip offers a discount on monthly service and an internet-enabled tablet. Then, the government reimburses the amount of each subscriber through the USAC (Universal Service Administrative Company).
USAC is the same company that administers funds to the Lifeline providers with free service & smartphones. However, Maxsip has only registered with the Federal Communications Commission (FCC) to offer the ACP program with a discounted tablet and free monthly service.
 Maxsip Telecom Free Tablet with EBB
As you may already know, the Affordable Connectivity Program (ACP) is a replacement for the Emergency Broadband Benefit (EBB). EBB was a temporary program launched in May 2021 to help families COVID-19 affected financially afford internet connectivity.
Maxsip was one of the internet service providers with the FCC license to participate in the EBB. And the best part, the company offered a broadband discount, plus a free tablet.
The requirements to get a Maxsip Telecom free tablet with EBB were about the same ones we'll see with the ACP program. But again, not many people knew about the deal, as the company didn't have an outreach program then. EBB didn't have the funds to support the outreach program, anyway.
When determining how long an affordable connectivity program will last, we see providers get $10 million to help spread awareness of ACP. Hence, one of the ways someone like Maxsip can afford to have their agents at every corner of the street.
Maxsip Telecom has also recently partnered with the Brooklyn Nets, just after having joined the Miami Marlins. The partnership with the professional sports team is also a great initiative to help create awareness around their ACP program offer.
Note: Emergency Broadband Benefit (EBB) ended with the launch of the Affordable Connectivity Program (ACP) on 31st December 2021. ACP was a longer-term replacement of EBB as it had a larger funding of $14.1 billion (versus $3.2 billion in EBB).
What Kind of Tablet Does Maxsip Telecom Give You
Maxsip Telecom, like most service providers with ACP-free tablets from the government, doesn't advertise the kind of devices they give you. All the website mentions is that you'll "receive a 4G Android tablet".
In any case, the kind of tablet Maxsip gives you with ACP is a Sky Devices or BLU brand. More specifically, the company would send a BLU M8L or Sky Devices EliteOctaMax.
I'm not exactly sure why Maxsip Telecom are afraid to advertise these two tablets on their website. They are both decent devices, actually better than the infamous Qlink Wireless Scepter tablet. See below.
Maxsip Telecom vs Qlink Wireless: Comparing the kind of Tablets You Get
| | | | |
| --- | --- | --- | --- |
| Specs | Qlink Scepter 8 Tab | Maxsip Telecom BLU M8L | Maxsip Sky Devices Elite OctaMax |
| Display | 8 inches (800 x 1280p HD+) | 8 inches (800 x 1280p HD+) | 8 inches (800 x 1280p HD+) |
| Platform | A100 | 28nm (Android 11) | Unisoc T310 | 12nm (Android 12) | UMS312 | 12nm (Android 11) |
| Type of SIM | None | Nano-SIM | Nano-SIM |
| Cellular Connectivity | N/A | Up to 4G LTE | Up to 4G LTE |
| Mobile Hotspot | N/A | YES | YES |
| WiFi Connectivity | Up to WiFi 4 (802.11n) | Up to WiFi 4 (802.11n) | Up to WiFi 4 (802.11n) |
| Built-in Memory (ROM, RAM) | 16B, 1GB (16GB, 2GB) | 32GB, 1GB (32GB, 3GB) | 32GB, 1GB (32GB, 3GB) |
| Expandable Memory | YES (w/ MicroSD card) | YES (w/ MicroSD card) | YES (w/ MicroSD card) |
| Integrated Camera | 5MP (720p @ 30fps videos) | 8MP, with LED flash (1080p @ 30fps videos) | 8MP, with LED flash (1080p @ 30fps videos) |
| Type of Bluetooth | Bluetooth v4.0 | Bluetooth v4.1 | Bluetooth v4.1 |
| Integrated USB | Type C (charger/ data cable) | Type C (charger/ data cable) | Type C (charger/ data cable) |
| Battery Capacity | Li-ion 3500mAh | Li-ion 4000mAh | Li-ion 4000mAh |
| Extras | Charger, & data cable | Silicon cover, charger, & data cable | Silicon cover, charger, & data cable |
The amount USAC reimburses for ACP tablets is about the same (up to $100) for all the participating providers. However, you can see Maxsip has much better offerings than Qlink.
Although entry-level brands, Maxsip BLU 8ML or Sky Devices Elite OctaMax performs decently well on most tasks. The Unisoc 12nm and 32GB internal memory is a pretty nice combo for a free tablet. Then, you may receive the device with 32GB internal memory and 3GB RAM (or 32/1GB for the older models).
Furthermore, the Maxsip Telecom free tablets come with a built-in slot to use with a service SIM card. The best part, the tablets support mobile hotspots to share the free monthly data with your other internet-enabled devices.
How to Get Maxsip Telecom Free Tablet
The process to get a free tablet from Maxsip Telcom is pretty much like other providers participating in the ACP program. I mean, you must be from a low-income household, with proof of eligible low income or government assistance welfare benefit.
If applying with a low income, the requirement is to be at or below 200% of the latest federal poverty guidelines. Then, for those who wish to apply with a government assistance program, it should be either of the accepted options, including:
 SNAP
Medicaid
Supplemental Security Income
Federal Public Housing Assistance
Veterans and Survivors Pension Benefit
federal Pell Grant in the current award year
Supplemental Nutrition Program for Women, Infants, and Children (WIC)
Free or reduced-price school lunch program or the school breakfast program
Head Start, TANF, Bureau of Indian Affairs General Assistance, and other Tribal specific programs:
Note: Before you start applying for the ACP free tablet with Maxsip Telecom, I'd recommend having copies of the necessary documents. The documents include proof of identity, physical address, and eligibility.
Once you have these documents, you can proceed to apply with Maxsip Telecom in either of the following methods:
Method 1: Apply Maxsip Telecom free tablet online
Overall, the easiest way to apply Maxsip Telecom free tablet is online. It's also the most convenient approach, as you just need to visit maxsipconnects.com. Then, follow the onscreen instructions to complete the simple, 5-stage application. The five stages of enrollment include to:
Fill in the personal information
Check the various methods to qualify for the tablet
Choose the qualifying program you wish to apply for the tablet
Give Maxsip the consent to collect use, share, and retain the information you provide to process your enrollment
Finally, verify all the information you've provided for the four stages is correct. Then, enter your credit card details and hit the bold "Submit" button.
Method 2: Apply Maxsip Telecom free tablet in Person
The second way you can apply Maxsip Telecom free tablet is in person. Maxsip is one of the ACP providers with agent representatives across various cities to help you enroll. The company has also partnered with various local stores, sitting at about fifty (50) kiosks currently, where you can walk in to enroll and or collect your device.
Furthermore, I've heard some people claim that Maxsip agents knocked at their doors, then enrolled and left them with the ACP tablet. Some people may find it an unethical business practice, for sure. But it can also be handy in various cases, such for seniors or disabled who have difficulty leaving their homes.
Method 3:Apply Maxsip Telecom free tablet through Customer Care
If either of the two options is not feasible, you can also contact Maxsip Telecom customer care for help. The customer rep should help you register, as well as address any other problem you may be experiencing.
To get in touch with Maxsip Telecom customer care, you can contact them by telephone at 1(866) 629-7471 or email support@maxsiptel.com. The company also has an online contact form at https://maxsipconnects.com/contact-us/, where you can ask them any questions related to enrollment.
Moreover, Maxsip is available on social media: Facebook, Twitter (now X), and Instagram. The online chat channels can also assist with any issue you may be experiencing, as well as enroll for the free tablet.
Remember the One-Time FCC Fee
Well, there is so much to talk about when it usually comes to the affordable connectivity program (ACP). But for now, that's everything you should know on how to get a Maxsip Telecom free tablet with the ACP program.
Maxsip is one of the few providers of ACP with a decent tablet to give on this offer. As we've just seen, you could get the discounted tablet with up to 32GB internal memory, 3GB RAM, and a Unisoc 12nm processor, which is a decent combo performance-wise.
That said, you should know the free tablet with ACP is usually not free, even when we advertise as such. There is a one-time fee that the FCC requires all participants of the program to charge their applicants.
In the Affordable Connectivity Program policy, this FCC Fee often varies, albeit should be more than $10 but less than $50. Maxsip Telecom charges $20 on the fee, which is slightly more than the $10.01 most other ACP providers charge. Then again, Maxsip has a slightly better device than most of the other providers.