What's the minimum budget to get a decent phone for basic communication and entertainment? In the current market, it's possible to get a simple smartphone for basic communication and entertainment for $100 or even less. But before you put down your money, I'd recommend you try your luck with the ongoing Torch Wireless free government phone offer.
It's not actually about trying luck, as the free touch screen phone from the government is available to all individuals with low income. So, you can rest assured you'll qualify.
A Summary of the Torch Wireless Free Government Phone Program
| | |
| --- | --- |
|   | Torch Wireless |
| Founded | 2016   |
| Parent Company | SurgePays, Inc (acquired in 2022) |
| Type of Service | Lifeline/ ACP |
| Carrier Network | AT&T and T-Mobile |
| eSIM support | N/A |
| Unlimited Minutes | YES |
| High-Speed Data | YES |
| Cheapest Service Plan | $0 |
| Calls to Mexico/ Canada Call | N/A |
| Free Phone | YES   |
| Free Tablet | YES |
|   |   |
First, Torch Wireless is not a brand or manufacturer of phones. It's an internet service provider registered with the Federal Communications Commission (FCC) as an ETC.
As an ETC (eligible telecommunication carrier), Torch Wireless has the license to operate as a Lifeline phone provider with free service & smartphone. Then, the government will reimburse the amount for every subscriber.
As a company, Torch Wireless started in 2016. In 2022, SurgePays, Inc. acquired the Torch brand to help boost its own mobile broadband business, SurgePhone Wireless.
Within one year, SurgePhone and Torch Wireless have already achieved the target of over 200,000 subscribers the CEO, Brian Cox, had mentioned. It may seem like a small feat, but the 150k new customers is a great achievement, considering thousands of competitors in the field.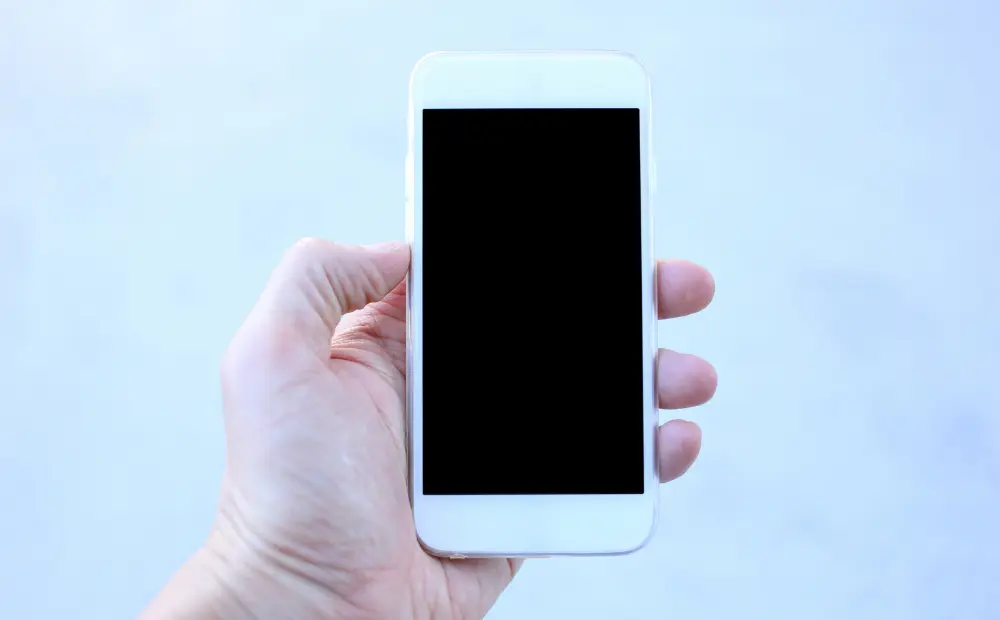 While it's still trying to catch up, Torch Wireless has bested some of the older providers of free phones from the government in various areas. For instance, they now bring you up to 10GB of high-speed data, whereas some older options like Easy Wireless give 7.5GB.
What Network Does the Torch Wireless Free Government Phone Use?
Although under the government program sponsorship, Torch Wireless is still a cell phone provider like any other. The only difference is that it doesn't have its own cell towers to deliver the monthly service. Thus, sell the network of Major Carrier, making it an MVNO (mobile virtual network operator).
As an MVNO, Torch Wireless uses both AT&T and T-Mobile cell towers. The company started offering its service on only T-Mobile. However, the new owners managed to secure a deal with AT&T, making the free phone service accessible in most parts of the country without having to roam.
That said, Torch Wireless can't switch between AT&T and T-Mobile on a single line as we saw on the networks Google Fi Use. It can only work on a single Carrier Network at a time, which means you'll have to decide on either AT&T-compatible or T-Mobile-compatible SIM card.
Torch Wireless has been prioritizing AT&T for the new customers to the free phone program. The discounted phones the customer told me (on the online chat) they're currently sending are brands programmed for the AT&T network bands.
If the Torch Wireless SIM card you've received doesn't work in your area, it's always free to ask for the other.
Torch Wireless Free Government Phone Service & Smartphone You Get
As already mentioned, Torch Wireless is an ETC, which automatically means they can offer both ACP and Lifeline programs. However, the company does not have a lot of information on its website page.
What they have instead is an online chat feature. And when you open the chat, you'll connect with a live agent within minutes.
I was able to connect with a Torch Wireless customer rep within a minute. Juan (the customer rep) explained everything I needed, including the service plans and the kind of devices they would give me.
In the free monthly service plans, Torch Wireless has two options to choose from. The first option is the data-only service plan, which gives you 10GB (5GB in some states) of high-speed data per month.
Furthermore, the data-only plan is the only one you can get the free tablet from the government. If you'd prefer to be able to browse, talk, and text, you'll need to choose the smartphone plan.
As weird as that may sound, YES, Torch Wireless doesn't let you combine the tablet and smartphone deal. You can only pick one at the moment- at least that's what Juan explained to me.
In the free phone service, you'll be getting unlimited talk and text, plus 10GB (5GB in some states) of high-speed data. The program also includes access to features like Caller ID, Voicemail, call forwarding, call waiting, and calls to emergency services free of charge.
As for the devices part, the kind of phone Torch Wireless gives you is either Alcatel, Calypso, Maestro, or MaxWest smartphone. The exact model you get will depend on what's available in stock at the time.
 How to Get Torch Wireless Free Government Phone
To get the free Torch Wireless phone service and device discount, the first step is to qualify. The three main stages to qualify are identity, physical address, and eligibility.
The Torch Wireless free government phone service and device is available only to US citizens. To prove you're who you say, the lifeline provider will require you to provide proof of identity.
The "proof of identity" is an official document that shows your name and citizenship. Examples include a valid passport, government-issued ID card, driver's license, birth certificate, green card, Certificate of Naturalization, etc.
Eligibility Qualification
After identity, you'll also need to prove you qualify for the Torch Wireless free government phone program. The requirement to qualify for the program is to have an eligible low income or  government-funded assistance benefit.
If applying with the income-based requirement, your gross amount should be at or below 200% of the federal poverty program. The "gross amount" is the total income of all the working adults in your household.
Torch Wireless does require proof of income when enrolling in this method. Some of the documents you can use include a copy of your recent pay stubs, income statement, tax return, social security benefit statement, unemployment/ worker's compensation statement, etc.
If applying for Torch Wireless free government phone with a government assistance benefit, it should be either of the accepted options:
Medicaid
Food stamps/ SNAP
Federal public housing
Supplemental security income
Federal Pell Grant in the current year
Veteran's pension or survivor benefits
Free or reduced-price breakfast/ school lunch program
Federal tribally-administered programs, such as Head Start, Temporary Assistance for Needy Families (TANF), etc.
Like the income-based requirement, you'll need to prove you participate in the government assistance program you use to enroll with Torch Wireless. Some of the documents you can use as proof include a copy of the benefit award/ verification letter or benefits statement. Students (on Pell Grant or lunch/ breakfast program) can forward a copy of the official letter from the school proving participation.
Physical Address Qualification
The Torch Wireless free government phone is only available for a single enrollment per household. For this reason, the service provider, just like other companies on Lifeline/ ACP, will require the current address of your residence.
You'll need to fill in the physical address information on the enrolment page, as well as prove it. Some of the documents I've listed above for proof of identity or eligibility can still show your current residence. Examples include a copy of a valid driver's license, government/ state/ tribal ID card, or tax return.
In rare cases, you may get a prompt to provide additional details of your physical address. When that happens, you can provide a copy of your recent W-2, utility bill, or mortgage/ lease statement.
How to Apply Torch Wireless Free Government Phone
At this point, you know what the Torch Wireless free phone program offers and do qualify. If okay with that, you can now proceed to www.torchwireless.com. Then, enter the Zip code of your residence in the input box present and click/ tap the "START" button.
When you "START", Torch Wireless will redirect you to the enrollment form. Use the form to fill up your personal details, address, and eligibility, and upload the necessary documents.
After filling up all these details, click the bold "Claim Your Benefits" button. Torch will confirm with the National Verifier (USAC database system that verifies Lifeline and ACP) you're eligible. Then, they will get back to you with your approval letter and unique PIN or condolence for failing to qualify.
Besides the online approach, you could also apply for the Torch Wireless free phone by calling customer care at 877-998-6724 or 877-99-TORCH. It's not the most convenient method, but can work out in some situations.
Final Thoughts:
In a nutshell, this is everything relevant about the Torch Wireless free government phone program. I'm still not happy the company website doesn't provide all the information and you have to contact a customer rep. But it's worth it, especially if you have been struggling with bills in the hard economy.
Speaking of bills, you should know Torch Wireless is charging the FCC Fee for tablets on the supposedly FREE smartphone. The customer rep, Juan, told me I needed to pay $11.00 to get a "mobile broadband device"-either a tablet or phone.
If you feel objected to paying the eleven bucks but still want the free monthly service, Torch Wireless supports BYOD (bring your own device). Just make sure the phone you'll be bringing is compatible with your SIM card (AT&T or T-Mobile) and fully unlocked.