Boost Mobile is one of the few mobile virtual network operators (or MVNO) you can get service at $10/ month or less. But is the service still worth it? If yes, what towers does Boost Mobile use in the native coverage or when roaming?
In my opinion, a prepaid service where you can talk or text as much as you want at only $10 is worth it. And in our case here, you even get 1GB of high-speed data that you could stream or even "hotspot" with your other wireless devices.
But to enjoy all these data services the best, you'll need to have phones compatible with Boost Mobile on 5G or high-capacity LTE.
In this guide, we'll look at everything you should know about what towers Boost Mobile use to deliver wireless phone service. It covers details on:
The towers Boost Mobile use for the native coverage
The towers Boost Mobile use for the eSIM setup
The towers Boost Mobile use for the WiFi calling
The towers Boost Mobile use for domestic roaming
The towers Boost Mobile use for international roaming
Activate Boost Mobile with eSIM instantly!
After many months of nagging, Boost Mobile has finally added eSIM support for various phones. The MVNO introduced the feature during the release of the iPhone 14, which doesn't take a physical SIM.
In short,  Boost Mobile introduced eSIM support just to avoid losing subscribers to competitors. It's the case with Cricket or Metro and most other MVNOs too. And the perfect proof is the fact only the latest iPhones are eligible for the feature.  There's currently no eSIM support for Andoid, including even the recently-released Samsung Z Fold 4.
But even limited, the option to activate your new or existing Boost service on the embedded SIM (eSIM) is truly a game changer. You can not only activate your service instantly without having to wait 2-5 days for the physical SIM kit to arrive. It's also possible to use two services from different carriers at the same time without any issues.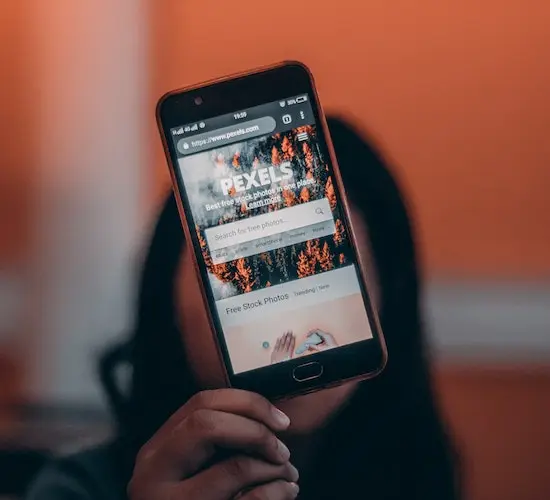 Nonetheless, Boost Mobile is yet to introduce plans for Apple watches (which also activate with eSIM). We can only hope the company will add it soon as well since a lot of users have also been asking for it.
Another thing you should know is that Boost Mobile doesn't provide eSIM support through all towers. The feature only works on half percentage of the coverage, as we shall see below.
What Towers Does Boost Mobile Use?
As an MVNO, Boost Mobile doesn't exactly have a network infrastructure of its own. The provider has made a network deal with Major Carriers to run on their cell towers.
And now, the answer to what towers Boost Mobile use varies with your current location. If we're talking about the native coverage, the subcarrier currently has a network deal with AT&T and T Mobile.
As you possibly know, the two are former GSM providers and even share some of the primary frequency bands. Thus, most of the unlocked cell phones that you use with Boost Mobile on T-Mobile can also work on AT&T.
Chart 1: Network frequency bands that Boost Mobile requires to work
| | | | | |
| --- | --- | --- | --- | --- |
| Carrier Network | Primary Frequencies | Secondary Frequencies | Low-Band 5G Frequencies | High-Band 5G Frequencies |
| Boost Mobile on AT&T | 12*, 17*, & 30* | 2, 4, 5, 29, & 66 | N2, N5, & N66 | N77 (C-Band), N258, & N260 |
| Boost Mobile on T-Mobile | 4*, 12*, & 71* | 2, 5, & 66 | N71 | N41, N258, N260, & N261 |
|   |   |   |   |   |
Previously, Boost Mobile used to run off the Sprint Legacy towers, which is why it has always used CDMA protocol.
After the Sprint/ T-Mobile merger in 2020, Boost Mobile made a deal with T Mobile to continue using their towers. But as I said the other day, DISH, the parent company of Boost Mobile, kind of had a fallout with T-Mobile. And this is probably one of the reasons the subcarrier has decided to make a network deal with AT&T.
Boost Mobile Has Limited eSIM Support to AT&T Towers!
Unfortunately, Boost Mobile is kind of getting rid of T-Mobile. At first, I thought this was just another rumor, but the eSIM activation has just proved the rumors were true. How so?
If interested, you can only activate the Boost Mobile phone with eSIM when using the service on AT&T towers. And as an existing customer with the orange Boost Mobile SIM card (on T-Mobile), customer care refers you to my.boostmobile.com to access eSIM.
Basically, my.boostmobile.com and BoostOne app are the platforms Boost Mobile has availed to access your AT&T-compatible Boost account online. The customers who have their service via the T-Mobile towers usually use myaccount.boostmobile.com (and the MyBoost app).
If on a family plan, this means you might have to transfer everyone that has been sharing your Boost Mobile (T-Mobile) service. It also means you can only get eSIM if your phone has at least frequency bands 12*/ 17*/ 30* on LTE. Then the device will need to have bands N2, N5, N66, N77 (C-Band), N258, or N260 to access 5G towers.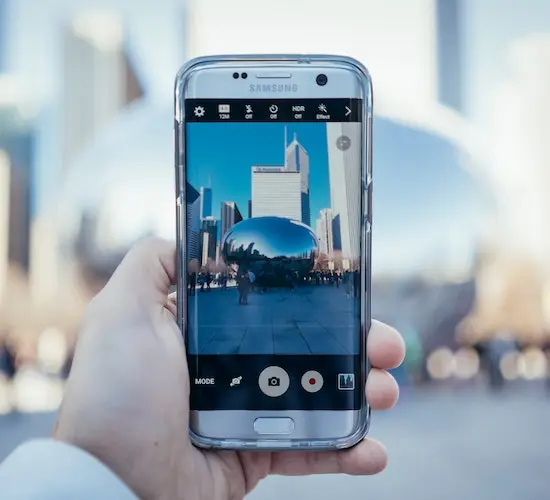 Nevertheless, Apple usually designs their phones in a manner that they can work on about any carrier. You'll only have a network compatibility issue when trying to activate an Android device- surprisingly not many brands support eSIM.
Note: You can activate Boost Mobile with eSIM on Apple phones compatible with Cricket Wireless and other MVNOs on AT&T. If dealing with carrier-locked phones, you just have to remove the network restrictions before activating.
 What Towers Does Boost Mobile Use Outside the Native Coverage
In the Google Fi vs AT&T review, we saw that Major Carrier has extended its service outside the big cities.
The latest insight from Root Metrics analytics company has actually ranked AT&T network second on coverage. It has 95.6% nationwide coverage, including many rural areas, such as Oregon and other northwestern regions, where T-Mobile is often dead.
So, you'll have a usable phone in most parts of the country with Boost Mobile on AT&T towers. The orange Boost Mobile SIM (on T-Mobile towers) usually has the best signal in metropolises, whereas rural coverage is relatively scarce.
Even so, Boost Mobile does have a domestic roaming feature, limited to 50 voice minutes per month. The MVNO has not exactly listed the roaming towers they use but says you can get up to 99% nationwide coverage.
Furthermore, Boost Mobile now supports international roaming in Mexico (the only option available today). The only drawback is that you must purchase the $5 add-on international service plan and have a compatible phone.
Boost Mobile Supports WiFi Calling on AT&T Towers!
When outside the native coverage zone, you could connect with your loved ones through the WiFi calling feature. Boost Mobile never had this feature when running on Sprint Legacy or even after T-Mobile took over the obligation.
But in the new Boost Nationwide Network (using AT&T towers), you can get WiFi calling free of charge on local numbers. You'll only need to pay for the international phone calls- charges are the usual international rates.
Ps. If your smartphone doesn't support WiFi calling or you don't want to pay international rates, digital social platforms are always free. The likes of Instagram, Snapchat, WhatsApp, and the new Google Chat support real-time chatting and calling.
Commonly Asked Questions
Does Boost Mobile run off Verizon towers?
No, Boost Mobile does not run off Verizon towers. Boost currently run off AT&T and T-Mobile towers, which formerly used GSM protocol. But the MVNO is planning to ditch T-Mobile completely, which is why the users on orange SIM don't have eSIM support and WiFi calling.
Is Boost Mobile good in 2023?
In general, Boost Mobile is a good service if looking to cut down your phone bill. Some of the things I've liked best about the DISH brand include:
Boost Mobile has the 1GB plan at $8 to $10/per month
Boost Mobile has a mobile hotspot on all the phone plans
Boost Mobile supports eSIM activation on AT&T towers
Boost Mobile supports WiFi calling for free on AT&T towers
Boost Mobile supports international calling & roaming in Mexico
Can I put my AT&T SIM card in a Boost Mobile phone?
Boost Mobile is now an MVNO of AT&T. And for that, you can put an AT&T SIM card in a Boost Mobile phone with bands 12, 17, & 30 if unlocked.
Boost Mobile Future on DISH Towers
Whether the idea was to join or upgrade your phone, these are the relevant details to know on what towers Boost Mobile uses. It's not a lot of people who bother with these kinds of aspects, for sure. But understanding stuff like the frequency bands makes sure you get to choose a phone that won't disappoint.
While the contract with T-Mobile is still active, it's very clear Boost Mobile will soon be running on only AT&T towers. You might want to choose a device with LTE bands 12, 17, & 30 or N2, N5, N66, N77 (C-Band), N258, and N260 for 5G.
However, DISH is in the process of setting up its own nationwide 5G network. And this would seem as if the future of AT&T will mostly revolve around LTE coverage.