As you might know, a carrier like T-Mobile allows you to easily swap SIM between phones and start calling right away. But can you do the same with TracFone brands? If not, how do I activate my new Safelink phone successfully?
TracFone Inc. is the parent company for the Safelink lifeline program, plus the prepaid TracFone and Straight Talk prepaid services. The line of prepaid brands is longer as it also includes Total Wireless, Net10, Family Mobile, Page Plus, and Clearway.
If able to go through all these brands, you'll notice they have so much in common regarding service management. And this includes the activation process, which you can do in three simple methods, as we shall see shortly.
YES! You Can Activate a BYOP Phone with Safelink
The other day, we saw you can only activate the Assurance Wireless replacement phone that the company gives you. Even after getting a new owner, T-Mobile, the operator is yet to offer BYOP (bring your own phone) program. And the worst of all, the Assurance online store has been unavailable for more than a year now- the company claims they're still updating for the T-Mobile compatible devices.
Well, for Safelink Wireless, you can activate the free touchscreen government phones they mail to you or a BYOP option. The option the company sends might be either the free device you qualified for during application or an upgrade selection.
Unlike its rival, Assurance Wireless, Safelink has an online retail store where you can upgrade to your favorite phone. It's also possible to use the dozens of authorized TracFone outlets across the country, including Walmart and Target.
As for the BYOP program, you can use Safelink SIM on about any phone with appropriate network technology. The phone can be the branded TracFone models (even when still locked) or the factory unlocked (and some carrier-unlocked) versions.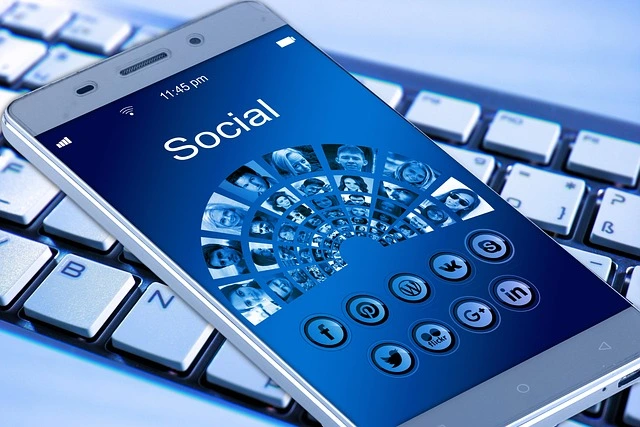 Tip: if you plan to purchase unlocked cell phones from a third-party dealer like Amazon or even directly from the manufacturer, choose a US version. Our local carriers have started to blacklist international versions of phones, even when they have the right network technology.
Wait! Confirm the Device will be Compatible with Safelink
Naturally, phones from Safelink will be compatible with the service SIM without any hassle. They come with a few bloatware programs from the company, including a software lock code to restrict use with other networks.
The phones from TracFone and its other brands will also work well with Safelink service. You might even not need to unlock your device to work.
But since Safelink is still using AT&T, Verizon, and T Mobile towers, make sure the branded TracFone device is on the same network as your lifeline SIM. Otherwise, your phone will never get bars if the necessary network technology (band frequencies) is missing.
If you plan on using your Safelink service with a factory-unlocked BYOP phone, the company requires you to check compatibility beforehand. And to do that, you only need to text the word BYOP to 611611, which is the same criteria as other TracFone brands.
Tip: lifeline is still a business like any other, with selling branded phones as one of their side sources of revenue. When you ask them if your device will be compatible with their service, they can say NO in an attempt to sell you their stock.
If that's your situation, you can just ignore their evaluation and go ahead to insert your Safelink SIM card. But do make sure the BYOP phone has the appropriate network frequencies. In particular, focus on the frequency Bands 13, 66, N77, N260, and N261 for Verizon. Why so?
After acquiring TracFone, Verizon has allowed existing customers to continue using their service on AT&T and T Mobile. But even then, the carrier has already started to enforce a switch to the Verizon-compatible Safelink SIM. The hard switchover will be happening until November 2024.
Easy! How to Activate a New Safelink Phone by Yourself
 Unfortunately, Safelink isn't the kind of service you can just insert the SIM card into a new phone and it starts to work. Yes, yes sometimes you can get full bars and even manage to call, text, or browse. But when they notice it, they will disable your service, especially if the old phone is still connected.
In a nutshell, Safelink and the rest of TracFone brands behave like CDMA services were and are operating. Just like when you activate a Boost Mobile phone, you have to authenticate the device with your registered Safelink SIM card.
And for this reason, to complete the Safelink activation you'll need:
The ICCID of your Safelink SIM card– you can find it on the card that came with the SIM card
IMEI/ MEID number of the new Safelink phone– you can find it on the card in the box that came with the device. Alternatively, you can use the new phone to dial *#06# or go to Settings and check under "About Phone".
Another working smartphone, tablet, or computer (optional)
What to Do to Activate:
Once you have gathered the three items, you can easily activate the new Safelink phone in three different ways.
Method 1: Activate through the Safelink Website
The first way how to activate a new Safelink phone is online. It's the quickest of all as you'll be doing everything yourself without having to wait for the customer rep. You just have to:
Visit the Safelink Activation Portal with a different smartphone, tablet, or computer connected to the internet
 On the page to "Activate Your Device", choose the type of phone (Safelink/ TracFone branded or BYOP) you'd like to activate. Then hit the bold orange "Continue" tab
You'll get a prompt to "Accept the Terms and Conditions" of the carrier. Hit the "YES" button to approve.
Next, you'll get the prompt to verify your Safelink SIM card. Assuming you already have one, enter the ICCID number in the appropriate input box. Then, hit the bold "Continue" button
If the ICCID is correct, you'll get a prompt to enter your (new) phone's IMEI or MEID. And once you've added the number, hit the "Continue" button
If the phone ID number is right again, Safelink will want to know whether your device is currently active with another carrier. Click "NO".
Now, Safelink will ask you "Enter your Zip Code" to confirm your location. It will help confirm the free service plan you have is correct since the allotment varies with region.
Once you've confirmed your service plan, Safelink will redirect you to a new page to "Set Up Your Device". The stage simply needs you to insert your Safelink SIM card into the new phone, then restart it.
Finally, after the device is back on, you should have active signal bars. Try and call any number to confirm the service is working right.
Method 2: Activate by Calling Safelink Customer Service
If for any reason the online activation fails, you can also activate your new Safelink phone through the technical support team. You just need to dial the toll-free number 611 or 1-866-234-4357 (listed on the box that Safelink mails) with any working phone.
Once connected, the customer agent will ask for a few details to verify it's you. And if everything is right, the agent will have your phone working within minutes.
Method 3: Activate through the Automated Call Service
The last way how to activate a new Safelink phone is by using the automated call service. It's the least convenient of all due to delays and also you can't use it for a first-time activation. So, the method is only applicable to existing customers who wish to reactivate their devices.
Also, unlike Assurance Wireless that have access to the automated system via calling, Safelink does it through texting. And to do the reactivation, you'll need to text the word REACT to 611611.
Safelink Toll-Free Calls Aren't Free!
Be it a first-time or an upgrade, these are the three ways how you can activate a new Safelink phone. It's a pretty straightforward process and even easier if you've ever used TracFone or any other of its brands before.
Regardless, online activation is the quickest of all three methods since you'll be doing everything, from start to finish, by yourself. You can also do it at any time, even at midnight past the office hours of the company.
If going online isn't possible, a call to the Safelink customer agent can also help you in the whole activation process. But unlike most lifeline providers, the Safelink toll-free number isn't exactly free. The calls are deducted from the minutes of your monthly balance.