Many people usually take advantage of the subsidized pricing from carriers to upgrade or buy their first phones. But since last year, only those who know how to activate Boost Mobile phone without paying now get to enjoy the subsidies the best. Why so?
Boost Mobile now requires all devices from its catalog to be activated to make the most of it. At first, we thought the issue was just with the free phone deals that the carrier offers when you switch. But a friend learned the hard way with a Samsung Galaxy S20 he ordered online while trying to save $300.
No WiFi Access If You Don't Activate
On the new Boost smartphones (I'm not sure about basic/ flip phones), there is nothing much you do without activation.
First, all the devices from the mobile operator come locked to the network for at least twelve months. It's only after that period has passed (unless Military) you'll be eligible for the Domestic SIM Unlock (DSU). And before then, you can't use the device on either of the other carriers- not even AT&T or T-Mobile, which the operator runs on.
So, the only way you could chat, browse, or game with your locked Boost Mobile phone would be via WiFi. But since last year, this is also not very promising as the Boost has been restricting the function too.
What happens is that the MVNO somehow disables your WiFi, even for a saved account. And when you try to connect, it just redirects you to a broken webpage.
In addition to that, Boost will push a pop-up message requesting you to activate your phone. The message even mentions "data services are restricted and only calls to Boost Care or 911 are allowed" until the phone is activated.
You may also like: How can I fix My Boost Mobile Signal
How to Use Your Boost Mobile on WiFi without Activating
In most cases, it's not exactly a must you have a mobile plan to operate a phone. Once connected to a local or public WiFi, your device can seamlessly stream movies/ music, play games, watch news, and browse.
You can also install various social network apps that not only let you share your thoughts and memorable moments with loved ones. But you can also make real-time calls and messaging, both domestically and internationally, without having an actual cell phone number.
Nonetheless, this tactic (to buy phone and not activate with service) is most common when you want to give the device to a kid. But as I've just mentioned, it can be a bit tricky with unactivated Boost Mobile at the moment because of data service restrictions.
The only way I've seen people succeed to beat the issue is by factory resetting the phone and completing the basic setup. Your device will be able to connect to your active WiFi and you can run the various online operations.
Sadly, however, this fix isn't exactly permanent as, after about 24 hours, the message to activate your Boost Mobile phone will pop up again. And when that message appears on the screen, the data service is interrupted again, disconnecting the device from your WiFi.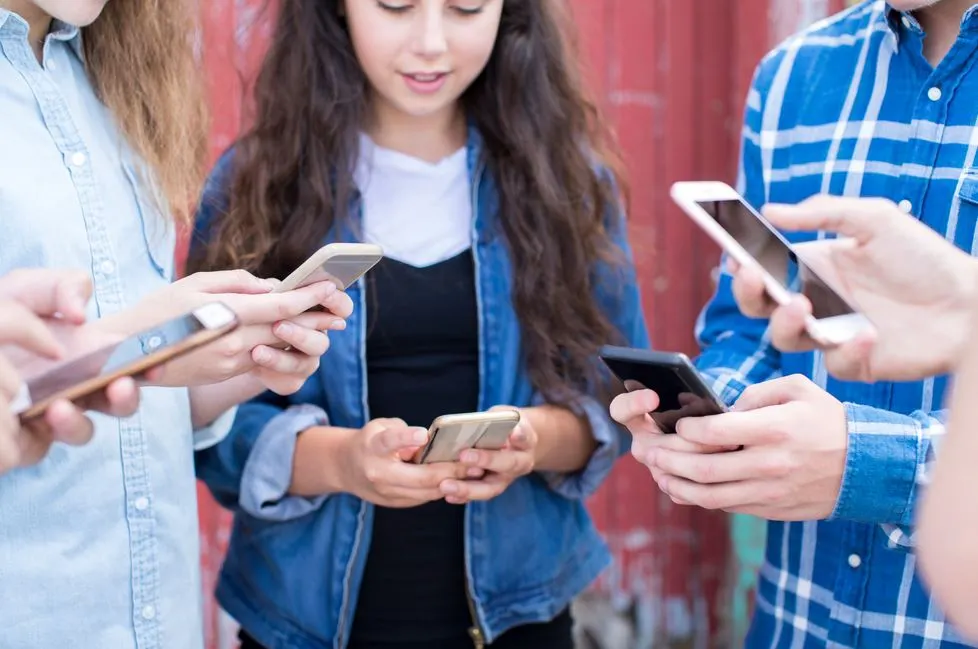 Of course, you might still be able to use social apps like Instagram and Twitter. But in less than five minutes, the activation reminder will shoot back up the screen and disconnect you again.
In other words, to use your brand-new Boost Mobile phone on WiFi, you'll need to be resetting it every 24 hours. Else, you can just activate it on the cheapest service plan (1GB at $10) for the first 12 months. You don't have to pay every month, provide you don't go sixty (60) days without making the payment.
Activating Boost Mobile Phone isn't Always Free
Boost Mobile is one of the oldest phone services in the country, now with over two decades in operation. But as a mobile virtual network operator (or MVNO), it doesn't have its network infrastructure. The subcarrier has been on the Sprint network for most of the years before switching to T-Mobile towers.
When looking for phones compatible with Boost Mobile SIM cards right now, though, make sure your pick supports AT&T bands. The company has just had network deals with the new carrier recently. But it's still unclear whether the DISH brand will continue using both T-Mobile (BEN) and AT&T (BTN) networks over the years.
Meanwhile, different from an MVNO like Red Pocket or Mint, Boost Mobile does have physical stores across the country. Once with the new phone, you can activate it with the help of a Boost customer agent or do everything by yourself.
Usually, doing the activation with an agent at the Boost dealer shop guarantee you'll walk home with a fully-working device. But on the negative side, there are applicable fees to activate a phone with the prepaid carrier (roughly $35+).
The saddest part, the $35 activation fee at the Boost Mobile store is usually per device. Thus, could end up being expensive if you were registering multiple phones at the same time.
Sometimes customer care does waive this kind of fee (for activation/ upgrade/ reaction) to new customers or old loyal ones. But instead of all the hassle, just activate the device/s yourself. It's FREE!
How To Activate Boost Mobile Phone Without Paying Anything
If customer care fails to waive the fees, the only other way you can activate the Boost Mobile phone without paying anything is online. It's a pretty straightforward process that you can easily do with either a smartphone, tablet, or computer that has an internet connection:
You'll also Need:
ID Number of the new phone (ESN or IMEI/ MEID) printed under the battery (for the phones with removable batteries). If the phone has a built-in (non-removable) battery, you can check the ESN/ IMEI/ MEID by going to Settings >> About Phone. Alternatively, you can dial *#06# or check the packaging that came with the device
ID Number of Boost Mobile SIM Card (ICCID) that you use on the new phone. It's usually printed on the back of the SIM or the large plate
What To Do:
Once you have a device connected to the internet, plus the ID Number of the new phone and Boost Mobile SIM card:
Go to the official Boost Mobile official page
Click the "Activate" button (scroll down to the bottom of the page)
On the new Activation page, choose the appropriate option under "what would you like to do today". In this case, I'll settle on the option for "I am a new customer and want…" Then tap the bold orange "Next" button
Enter Your Device Information, specifically the ESN or IMEI/ MEID (that you got on the new phone). Then hit the bold orange "Next" button
If the phone serial number (ESN or IMEI/ MEID) is valid, Boost will now need you to confirm the ICCID on your SIM card. Then click the bold "Next" button
The next step is to Create a New Number for your phone. And to do that, you only need to enter your Zip Code on the appropriate input box and let the Boost system assign the number
After the new phone number is assigned (takes about a minute), click the bold "Next" button.
Hoorah! Your Boost Mobile phone is now activated, and without paying anything.
Important Notes:
If your Boost Mobile phone is still not activated by Step 8, factory reset. It's still a new device and I'd assume you haven't loaded important content yet. Why?
A factory reset usually corrects the incorrect configuration that may be causing technical issues by deleting all the content and settings. The content includes even the videos, photos, music, and documents you might have saved on your device.
Another thing, you might be asked to pay a $10 reactivation fee in Step 5 if the device you're activating is a pre-owned Boost Mobile model. So, the $0 activation only applies if you have a brand-new device.
Commonly Asked Questions
Can I activate my Boost phone myself?
If you have another phone, tablet, or computer connected to the internet, you can activate a Boost phone yourself. It's not only quicker (since you don't have to visit the local store) but also free to do.
What is the code to activate a Boost Mobile phone?
The code to activate a Boost Mobile phone on the appropriate data profile is ##72786# for Android and ##873283# for Apple. It will update all the data information that corrects misconfigurations, including MSN, MSID, and firmware.
How do I find my Boost Mobile activation number?
You can find your Boost Mobile activation number for the data profile on the Programming, Activating, & Resetting support page. But the numbers are only two: ##72786# for Android and ##873283# for Apple.
Do you have to pay to activate a Boost Mobile phone?
No, you don't have to pay to activate a Boost Mobile phone. The trick is to go online with your device IMEI/ MEID and the SIM ICCID number. Then follow the eight steps above until the end.
Contact Customer Care if Needed
The eight steps above are everything you need to activate Boost Mobile phone without paying anything. They are pretty straightforward to follow through since you actually get on-screen instructions right from the first step. All needed is to have that device serial number (ESN or IMEI/ MEID) and the SIM ICCID.
If by any chance you're unable to complete the activation, Boost Mobile care is only a call away. Call 833-64-BOOST (833-642-6678) and have one of the representatives help you on the matter.
The Boost agent might even decide not to charge you. But it's not a guarantee since the activation fees are one of the ways carriers generate revenue.