Mobile carriers usually have different pricing, perks, and quality of service. So, the best way to find the right one will be to switch between them. But then, can you switch phone carriers if you owe money to the current/ old provider?
Well, a simple answer will be a YES and NO as it varies across various companies. And in this post, I've put together everything you need to know on the matter, specifically the operators you can switch to while you still owe the old provider.
What's the Best Carrier You Can Switch If You Owe?
The other day, we looked at the best phone companies that give free phones when you switch. Some of these carriers also have some special deals for those who wish to jump ship but still owe money to the old provider.
T-Mobile is the best option in that part as they have the special deal all year round. But Verizon also tends to have the offer, as we shall see later in the article.
#8 Crucial Things to Know Before Switching Phone Carriers
Technically, you shouldn't switch between phone carriers just like that. Even during an emergency, there are a few things you'll have to keep in mind to ensure a successful switch, such as:
1. Confirm your Monthly Phone Usage
Indeed, you'll need to review your previous billing statements to confirm how much data you've been using from your monthly allowance. Otherwise, it will be a waste to move to the new provider with a 20B plan, whereas your usage is around 4-5GB/ month.
2. Make Sure You Switch before your Bill Cycle
As you confirm your monthly data usage, I'd also recommend you confirm the exact date when your bill cycle usually starts. The main reason for this is to make sure you time your switch to the new carrier at the right moment. Why is that?
Unlike the tangible products on Amazon, phone providers don't have a 30-day return & refund window. You should make the switch at least four to seven days before the start of the billing cycle with the current carrier. Else, you'll end up with many unused days on your existing plan.
3. Shop Around for the Best Cell Service
Exactly. As was mentioned earlier, different carriers bring you the phone service at varying pricing, features, and perks. The extra perks can be either the free phone deals for new customers, entertainment subscriptions, or both.
On the service part, you'll have to make sure the new potential carrier will be convenient for your needs.
For instance, an MVNO like Twigby or Mint Mobile will cost you as low as $10 and $15/ month respectively. But the phone plans from the subcarriers have deprioritized data and also lacks domestic roaming feature. So, a move to either from their respective carrier network could be inconveniencing if you travel across the country a lot.
4. Check Device Compatibility with the Potential Provider
Well, many of the cell phone carriers today support the BYOP (bring your own phone) program. It's a great feature if you'd want to switch with your favorite device or don't have the funds to buy a new one.
But even when the carrier has the BYOP program, you'll still need to confirm the device will be compatible. So, you might want to input its IMEI or MEID in the Device ID checker of your potential carrier.
5. Unlock Your Phone Beforehand
Under the BYOP program, carriers usually require the device you'll be bringing not only compatible with the network bands. But also have no network restrictions from the previous providers.
So, you should either bring factory unlocked cell phones or previously locked ones that the carrier has unlocked.
6. Back-Up Your Old Data
Do you usually backup your phone data? If not you should before you make the switch to the new carrier. It helps make sure you'll still have your contacts, messages, photos, and other digital files even after changing to another device.
7. Gather Your Current Phone Carrier Details
Would you like to switch to the new carrier with a different or current phone number? If it's the latter, you'll need to have all the necessary details from the old carrier. And that includes your account number (not cell phone number), PIN/ Password, and personal information (name, address, city, state, & zip code) as they appear on the bill.
8. Don't Cancel Your Current Service Before Porting
As we mentioned in the guide to switch from AT&T to Verizon, your old service should be active before porting to another carrier. So, no matter the frustration, don't ask your provider to cancel it until you confirm the switch has been successful.
Otherwise, canceling your old service during the porting process will fail to complete. And you'll lose the number that your people know.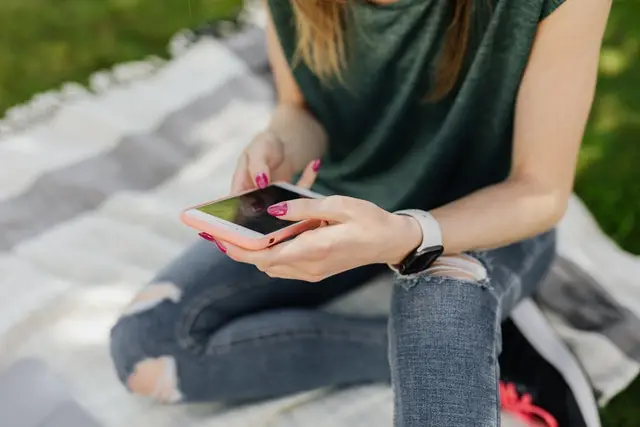 Can You Switch Phone Carriers if You Owe Money?
Overall, many carriers have amazing deals for when you switch to their network. The said deals are usually for promotional purposes aimed to help lure new subscribers.
Sadly, however, many of these promos are usually best for the customers who purchase a device from the new carrier. See below.
| Cellular Phone Carrier | Type of Cellular Service | Device Purchase Deals | Bring Your Own Phone Deals |
| --- | --- | --- | --- |
| Verizon | Prepaid & Postpaid | Free Phone (without trade-in) | $500 Gift Card (w/ Unlimited plan) |
| T-Mobile | Prepaid & Postpaid | Free Phone (without trade-in) | $650 Prepaid Card (w/ eligible port-in) |
| AT&T | Prepaid & Postpaid | Free Phone (w/ eligible trade-in) | $250 Bill Credits (w/ eligible port-in) |
| Metro by T-Mobile | Prepaid | Free Phone (without trade-in) | N/A |
| Cricket Wireless | Prepaid | Free Phone (without trade-in) | $180 Plan Discount (w/ 10GB phone plan) |
| Xfinity Mobile | Postpaid | Free Phone (without trade-in) | $200 Prepaid Card (w/ eligible port-in) |
| Google Fi | Postpaid | Free Phone (without trade-in) | $100 Bill Credits (w/ eligible port-in) |
|   |   |   |   |
As was just mentioned, many phone carriers will give exceptional deals when you purchase devices, not with the BYOP program. Most of the BYOP (bring your own phone) deals will reward you with a bonus credit that you can only use on that particular carrier.
Even with Verizon, they kind of ended the standard $650 prepaid card they used to give when you bring your phone. The $500 gift card they now offer can only be used to pay for purchases or bills at Verizon-operated stores or Verizon.com.
So, in most parts, you'll have to first pay off your outstanding balance before you leave for another provider. Also, this means Xfinity Mobile and T Mobile would have been the only carriers you can switch to if you owe money. But then, the Xfinity BYOP deal takes quite a long to process.
Switch to T-Mobile While You still Owe Your Current Carrier
T-Mobile is one of the major carriers to consider if you need a phone service with no data deprioritization or throttling. It's also a great option if you're looking for amazing phone deals with or without a trade-in required.
Furthermore, T-Mobile allows you to switch from another carrier while you still owe money on device or phone service. The move is possible from the virtual prepaid card that the operator gives when you switch with a qualifying device.
In short, you can think of it as reimbursement via a trade-in program. But instead of receiving the T-Mobile bill credits, you'll receive the virtual prepaid MasterCard card that you could use to settle the debt with your old carrier.
At the time of writing, T-Mobile was offering a virtual prepaid card loaded with either $650 or $800.
To get the $800 T-Mobile virtual prepaid card, you must:
Have a T-Mobile compatible 5G cell phone
Make sure the 5G phone you bring is carrier-unlocked
Port in a cell number of eligible carriers, including AT&T, Verizon, Xfinity, Spectrum, Liberty, Boost, or US Cellular
Submit a proof of balance (screenshot of your final bill statement) with 90+ days in good standing
Then, order a T-Mobile SIM card (or eSIM) and purchase a mobile plan from either of the (postpaid) Unlimited plans- Essentials, Magenta®, or Magenta® Max.
To get the $650 T-Mobile virtual prepaid card, you'll need to:
Order a T-Mobile SIM card and sign up for an Unlimited (postpaid) plan
Trade in an eligible LTE/ 5G phone for a new T-Mobile device
Port in a number from one of the eligible carriers
Then, submit a copy of the last bill from your previous carrier to show proof of your balance
Note: T-Mobile doesn't process the claims for the BYOP bonus instantly. The company has set a timeline of up to 15days for the $800 virtual prepaid card and the $650 one within 8 weeks.
Switch to Verizon While You Still Owe Your Current Carrier
As was mentioned earlier, the Verizon BYOP program gives a $500 Gift card that you can only use at Verizon stores or authorized kiosks.
However, the carrier tends to have limited-time offers where you can receive a virtual prepaid card to help pay off the other provider. A perfect example would be early this year when the provider was offering up to a $1000-worth card.
But to get the Verizon virtual prepaid card, you still need a qualified trade-in, eligible port-in, and order a (postpaid) Unlimited plan.
In a recent inquiry, a Verizon employee also said you would need a copy of the final bill from your previous carrier.
The final bill is the one your old carrier sends after a successful porting to the new provider. So, it'll be great if you can port out a few days before the billing day to avoid your old carrier pushing the final bill to the next bill cycle.
Note: when Verizon has the BYOP bonus via a prepaid card, it can take up to 8 weeks to fully process a claim. In the aforementioned response from the Verizon employee, the due date on the old bill doesn't "really affect the credit". But, of course, that's something I'd personally not comment about as I'm not a Verizon employee.
Key Takeaway: Xfinity Mobile Bring Your Own Phone Deal
In our chart above, we highlighted Xfinity Mobile tends to give a prepaid card when you bring a compatible device to the service. However, this deal is mostly a limited-time offer that tends to come and go, plus takes a long time to process the claim.
For instance, in the current Xfinity Mobile "bring your phone deal", you'll get to receive a $200 prepaid card. And to be fair, the amount is enough to cover a partial payment of a high-end device or a full amount of an entry-level model.
Sadly, however, Xfinity says they can only process and fulfill claims within 16-18 weeks of activation, which is 4+ months.
In Conclusion:
One can switch phone carriers while you still owe money to the old provider. However, it's only T-Mobile that has the special deal throughout the year, albeit you'll have to port in an eligible number.
The GSM operator will also ask for the trade-in device you were using with the other carrier. And that means you should have it unlocked as a carrier can only unlock its own devices. The same will also apply with Verizon and Xfinity Mobile but do remember these two offer the deal as a limited-time thing.
In case the issued virtual card has more funds than what you owe the old carrier, you could use it to pay the bill on your new carrier. Or else purchase merchandise from the retailers who support the payment option.