The way we used to upgrade or buy new phones has truly changed. As of now, there are at least seven phone companies that give free phones when you switch or get a new line. Thus, saving you over $500 even when you never provided any trade-in. But then, how much does it cost to activate a phone once you receive it? Will it also be free?
Well, first, I'd say U.S. carriers have some of the strictest, if not absurd, policies when it comes to using their service. Unlike other countries, like in Africa and Asia, you can't just swap your SIM card for a different phone and expect everything to work.
The majority of the phone companies (if not all) require you to pair your service with the device you'll be using. So, the activation process is almost a must whenever you want to use a new device- apart from a few cases.
Prepaid vs Postpaid Phone Activation Fees
The debate on which is better between prepaid vs postpaid phones isn't something new. Each has the good and the bad sides, with the major difference between them being on charges.
For instance, last week, we looked at some of the key differences between Straight Talk vs Verizon wireless. And one of the things we highlighted was that you can get the Verizon prepaid deal from as low as $25/ line, whereas the cheapest postpaid plan starts from $70 per single line.
Of course, this doesn't apply to only the CDMA provider. It's the same story with the other major LTE network carriers- T-Mobile and AT&T, which also have both postpaid and prepaid services.
On the question of activation fees, T-Mobile, AT&T, and Verizon, all charge an activation fee on postpaid phones. However, you can contact the customer representative and request them to waive the fee for you. And if not, you could go with the prepaid options as some (not all) of the plans have no activation fee.
More on prepaid, MVNOs like Cricket and Metro also do allow you to activate your phone with no fees. But the policy doesn't apply to everyone, or rather all scenarios, as shown below.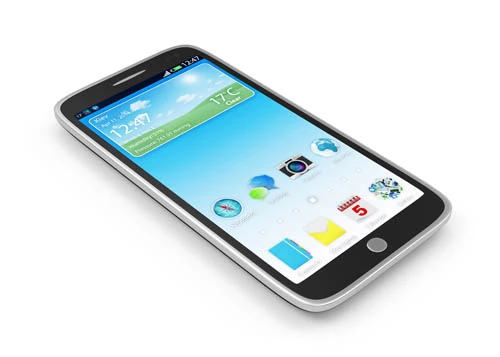 How Much Does It Cost To Activate a Phone?
| | | | | |
| --- | --- | --- | --- | --- |
| Cell Phone Provider | Carrier Network | Free Phone Deals | In-store Activation Fees | Free Online Activation |
| Verizon | Own | YES | $35 | YES (prepaid phones) |
| T-Mobile | Own | YES | $30 | YES (prepaid phones) |
| AT&T | Own | YES (w/ trade-in) | $30 or $45 | YES (prepaid phones) |
| MetroPCS | T-Mobile | YES | $25 | YES |
| Cricket | AT&T | YES | $25 | YES |
| Boost Mobile | T-Mobile & AT&T | YES | $35 | YES |
| Mint Mobile | T-Mobile | NO | N/A | YES |
| Google Fi | T-Mobile & US Cellular | YES (limited) | N/A | YES |
|   |   |   |   |   |
FYI: MVNO or mobile virtual network operator is a carrier that runs on the network of the major network provider (MNP)
Part One: Activation fees on Major Network Provider
Usually, the major network providers, including Verizon, T-Mobile, and AT&T, have postpaid and prepaid phone services. The device activation fees associated with either carrier vary with the type of service (postpaid/ prepaid), as well as the method used in the setup process.
How Much Does It Cost To Activate A Phone At Verizon
Verizon's no doubt one of the top phone providers across the country. If not for the price, we could say it's even the best from extensive coverage, including in the rural place, to having the fastest browsing speeds (up to 4,000+Mbps).
Furthermore, Verizon is one of the companies you can get a free cell phone with no activation fee. At the time of writing, the carrier had at least ten options of free smartphones to choose from with no trade-in required.
However, these smartphone deals are for postpaid customers. Thus, has a $35 fee per device activated, just like the customers who have bought, financed, or brought their phone to the service.
Even so, you can contact customer support and ask them to waive the activation fee on your behalf. But the chances of your request getting honored will be high if you had purchased the device in question at the full retail price or brought your own.
Meanwhile, Verizon prepaid offer free SIM card and doesn't have the $35 activation fee for the devices activated online. That applies to the phones you either bring to the service or purchase from the online store.
How Much Does It Cost To Activate A Phone At T-Mobile
T-Mobile's the second-largest phone provider- Verizon's the first. If not for the poor coverage in the rural areas, the carrier has relatively cheaper plans, both in the prepaid and postpaid categories.
Furthermore, the company has some of the friendliest policies when it comes to sharing devices. Not just from the use of the global network technology, but also many LTE bands that make it easier to find a compatible device.
Moreover, T-Mobile also does have free phone deals with or without a trade-in required. But similar to Verizon, the no trade-in promo deals require you to add a line to your new or existing account.
As for the question of the activation fees, T-Mobile will charge you $30 if you get assisted in the process. The assisted activation is where you walk to the dealer shop or call the customer representative to help in the process.
However, you can contact customer service, explain your situation, and they may waive the fee for you. Or else activate the phone yourself online, which, of course, is free.
As for the T-Mobile prepaid service, there's no activation fee, whether you do it online or with agent assistance. But then, you'll need to pay $10 for the prepaid SIM starter kit.
How Much Does It Cost To Activate A Phone at AT&T
AT&T is another major carrier with its own network infrastructure. Thus, usually provides priority data that doesn't slow down the browsing speed during congestion. Then, it also has a pretty wide coverage, including various rural areas across the country.
When it comes to promotional offers, AT&T doesn't have as good options as T-Mobile or Verizon. All the free phone deals available require you have an eligible trade-in, and since they're for postpaid service, there's an applicable $30-$45 activation fee.
The fee applies for the new SIM activation, as well as for when you want to upgrade the device for your existing line. But the carrier does have frequent offers with waived activation fees for select customers, especially those on the AT&T Signature program.
Furthermore, AT&T does waive the activation fee when you bring your device to its network. But then, you must be a new customer switching from another provider and also porting a number.
As for the prepaid customers, AT&T usually doesn't charge device activation fees on the existing line. But for a new line, the company will charge a $15 fee, which, of course, can also be waived when activating your device online.
Part Two: Activation fees on Mobile Virtual Network Operator
Different from the major carriers, MVNOs are mostly prepaid carriers. So, you'll notice the fees to activate your phone are almost similar, especially for online setup.
How Much Does It Cost To Activate A Phone At MetroPCS
MetroPCS (currently known as Metro by T-Mobile) is one of the many carriers you can opt for if you'd like to save some bucks on your phone bill. It's also one of the few MVNOs that you can get free phone deals, including the latest Galaxy A32 5G and iPhone SE (2020).
When you now need to activate your new phone, Metro usually has three ways you can do it. The first two methods involve visiting the nearest Metro by T-Mobile store or calling the support at 1-888-8metro8. But since you're relying on customer support assistance, you'll need to pay a $25 activation fee, unless they agree to waive it.
Alternatively, you can activate the device as I had shown on the guide to transfer service from one MetroPCS Phone to another online. And since you'll be doing the setup yourself, no activation fees will be charged.
How Much Does It Cost To Activate A Phone At Cricket
Cricket Wireless is one of the major competitors of the Metro by T-Mobile. But as an MVNO of AT&T, it's available in more places, including various rural areas across the country.
Furthermore, Cricket is another operator that gives a free phone when you switch to its prepaid service. It has a wide range of devices to choose from in the promos, including Motorola One 5G valued at $260.
Once you have the Cricket phone, either from free deals/ purchased/ brought your own, you can activate it in the store at $25. But the company tends to have promotional offers, whereby you can get the activation fee waived.
Alternatively, you can activate the device yourself as in the guide to switch Cricket phones manually. It's very simple and also you'll get to save the $25 that you'd have spent at the Cricket dealer store.
How Much Does It Cost To Activate A Phone At Boost Mobile
From as low as $15/ month, Boost Mobile is no doubt a great choice to cut down your monthly phone bill. It also does have some free phone options and other promotional offers on the latest devices.
When it now comes to activating your device, you can visit the nearest local Boost Mobile store and have the agent do it for you. However, you might need to pay an activation fee of $35 (previously was $25), but you can talk with the agent to waive it.
You can also activate the Boost Mobile phone by yourself online. And just like with MetroPCS or Cricket, you won't need to pay any activation fee in the method.
How Much Does It Cost To Activate A Phone At Mint Mobile
Mint is currently one of the most-talked-about MVNO, in particular from its friendly pricing. It has the 4GB plan going from as low as $15/ month. But unlike most prepaid carriers, you'll have to prepay the payment in either quarterly, semi-annually, or yearly bundles.
As for the question of phone activation, Mint Mobile doesn't have physical stores at this time. So, the purchase of devices and also the setting up can only be done online, whether you have the physical SIM card or the digital eSIM. And since you'll be the one doing the setup, you won't need to pay any activation fees.
How Much Does It Cost To Activate A Phone At Google Fi
Google Fi is yet another MVNO you can use when you want to cut own your monthly phone bill. Yes, indeed, the unlimited plans aren't exactly cheap, but the Flexible (by-the-gig) plan goes for $20 or $16/ month for multiple lines.
Also, Google Fi does have a retail section where you can purchase or finance your desired device. But similar to Mint Mobile, it does everything online.
That includes even the phone activation, in which case you can do it yourself and without paying any activation fees.
Key Takeaway: Upgrade Fee
It's worth noting that some carriers often have an upgrade fee for those customers with existing lines. The providers rarely waive this fee as they consider it as compensation for provisioning a new SIM card.
So, the only sure way to avoid the upgrade fee would be when you purchase your device from a third party. Then, activate it yourself online.
To Conclude:
There's no standard cost to activate a phone. Every carrier has its fees- even the MVNOs have different rates from their carrier networks. But if you feel it's too much, especially when you're activating many devices at once, you can ask your carrier whether it can be waived.
Alternatively, many companies now have a self-service platform online where you can activate your device for free. But then, you must make sure the IMEI of the device is compatible with the network and also must be carrier-unlocked if purchased elsewhere.