After you've lost or damaged a phone, you'll want to replace it as soon as possible. In some scenarios, you might even have to just look for any idle handset in the house to ensure you're online and reachable. But then, how do I switch my Metro phone to another Metro phone for free? Or do I still need to pay the activation fee?
Well, Metro by T-Mobile (formerly MetroPCS) is one of those carriers that are partially friendly on their device replacement and upgrades.
Yes, I've used "partially" as their fees to activate a phone falls between $0 to $25/ device (the positive). Then again, the carrier still behaves like a CDMA operator where they pair your phone with the SIM card (The Negative)
You're Free to Bring Your Own Phone to the Metro
Like most of the other phone carriers, Metro by T-Mobile does allow you to bring your own phone (BYOP) if it's compatible. And for that, it's pretty easy to switch from one phone to another when replacing or upgrading.
It's worth noting that you're not limited to a Metro-branded phone on the BYOP program. You can also bring a phone from the factory-unlocked selections or one from the carriers that are compatible with Metro service.
In the compatibility criteria, T-Mobile is the carrier network of Metro service: just as the new name, Metro by T-Mobile. So, the phones you bring from other services must have at least one of the main bands that T-Mobile uses.
For instance, your BYOP device must have at least band 71 (600MHz) or 12 (700MHz) for the best experience on the 4G LTE.
The compatible phone could still work on Metro/ T-Mobile with Bands 2, 5, 4, and 66. But these frequencies don't have an extensive signal that travels and penetrate thicker walls as the bands 71 & 12.
If you're hoping to try the latest Metro 5G speeds at 500-1090+MMbps, you'll need a phone that can tap into the Ultra-Capacity spectrum. The Metro/ T-Mobile 5G UC (Ultra Capacity) frequencies include bands N41, N258, N260, and N262.
But again, the Extended Range 5G is the most accessible for many people. And in that case, you'll need a phone that has a modem for Band N71 (600MHz).
Can I Swap My Metro Line to Another Phone and Still Operate?
If I'm to be honest, the answer here isn't a straight YES or No. In some cases, you can just swap your line SIM card to a previously activated Metro phone and you get full bars. But there's no guarantee the device will continue to perform well. Why is that?
When you activate a MetroPCS phone for the first time, the carrier usually pairs your device with the SIM card. The story is the same when you switch a phone for your current Line account- perhaps, in a replacement or upgrade.
Well, this rule is most applicable with CDMA carriers, like when you want to activate or even upgrade your Verizon phone. But MetroPCS started as a CDMA as well, which would be the reason they still require to authenticate your phone and line.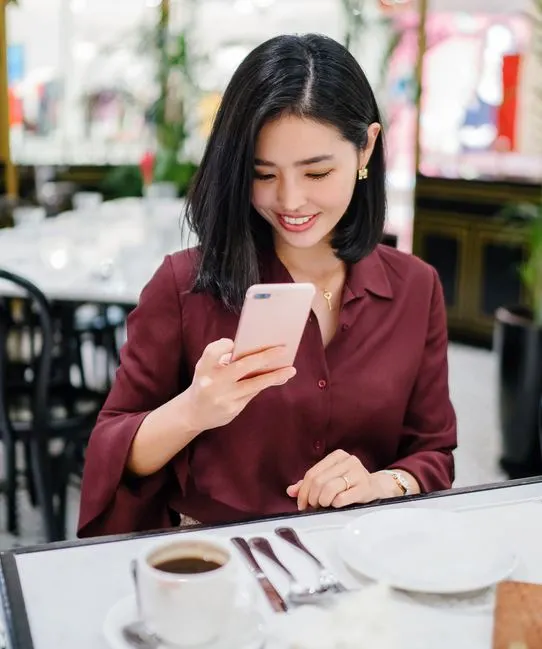 The good thing with this authentication is that Metro will have a record for your currently activate devices. So, customer care will be able to help with your service/ device issues more easily.
Also, this would mean the customer rep might be unable to help if you swapped your line to another metro phone without line authentication.
A Guide on How to Switch from One metro Phone to Another for Free
At this point, it's clear you shouldn't just swap your line SIM as you switch from one Metro phone to another. You have to authenticate the two items to ensure a successful switch and also minimize the chances of having service issues later.
But again, how can you do all this by yourself, and what do you need to complete the process.
What You Need to Switch Your Metro Line to Another Metro Phone
Here are the five crucial things you'll need to successfully switch from one Metro phone to another free of charge.
A compatible phone: The other Metro phone you want to switch to must be compatible with the current service. And that includes at least LTE bands for T-Mobile (as 3G is now retired)
IMEI of the phone: the IMEI is the unique ID number assigned to your Metro phone that you want to start using. You'll need it to proceed with the SIM-phone authentication I've just mentioned.
A compatible SIM card: if you're upgrading from an old 3G flip phone, there are chances you might still have the standard or Micro SIM card. And that means you might need the Metro Universal SIM card kit since most latest phones now rely on a Nano-SIM.
SIM/ ICCID number: the ICCID is the unique ID number assigned to the SIM card of the line you want to switch phones. It's usually a 19-20 digit number printed on the back of the card or its holder plate.
Any working phone/ PC: to complete the switch to another Metro phone, you'll need a working phone, preferably from the same carrier. The idea's to access the Metro Self-service interface, thereby the device must be able to browse or make calls. A PC (desktop/ laptop) with an internet connection should also work fine.
The 2 Ways to Switch Your Metro Line to Another Metro Phone
There are multiple ways you can switch from your Metro phone to another Metro phone for free. They include:
Part 1: Switch Your Metro Phone via App
Overall, this is the easiest method to switch to another Metro phone for free. It works best with phones purchased from the carrier, or otherwise the Metro-branded device (perhaps from the preinstalled bloatware).
The phone you'd want to switch from will also need to have "myMetro" app installed. And for that, the method will best work while upgrading rather not when replacing a lost, stolen, or damaged device.
Anyway, to proceed with the process, you'll need to:
Open the "myMetro" app on the phone you're switching from. You can download the application from the app store if the device didn't have the preinstalled version
On the home screen, tap the Account tab at the bottom to show the hidden menus, specifically the "Switch Phone" setting
When you tap that "Switch Phone" button, you'll get a pop-up message asking whether the device you want to switch to is locked to another carrier. And assuming you also have a Metro-branded phone, tap "NO".
Next, you'll get a prompt to confirm if you want to keep the current SIM card
Now enter the IMEI number of the phone you want to switch to (check by dialing *#06# or under device settings). Then, hit the "Continue" button
Once you hit "Continue", you'll get a pop-up reminding you you won't have service as the switching happens. So, make sure the WiFi is on (either from home internet or a hotspot device), then tap the Continue button.
The switch will now initiate and you'll get a "Phone Validated" message.
Pop the SIM card from the phone and install it into the other Metro device you've just authenticated.
Finally, restart this new Metro phone and you should have service with working data, calls, and everything else.
Part 2: Switch Your Metro Phone via Web
The method here will work with not only the Metro-branded phones, but also others purchased elsewhere. So, it should work with upgrades and all cases of replacements, including the lost, damaged, or stolen devices.
As for the question of how you can switch your Metro phone via the web:
On another phone/ tablet/ PC connected to the internet, sign in to your online Metro User Account. You'll need the cell phone number and PIN for this line you'd want to switch to another phone.
Inside the interface, you'll see all the information about your account, including the current authenticated phone. Click the "Upgrade" button under this device.
A new window will open where you'll want to input the IMEI number of the phone you want to switch to (as in Part 1 (5). Then, hit the Next button
If the Metro phone is compatible, another window will pop. And in this new input box, enter the SIM ICCID number of the line you want to switch to the other phone. But be very keen as after entering the 19-20 SIM ID characters, you'll need to add an F. So, a SIM ICCID number "1122334455667788990" should be inputted in the box as 1122334455667788990F. Then, hit the "Check" button
Once you click "Check", a new "Confirm" button will pop at the bottom of the page. But before you hit it, confirm the details of the new phone IMEI and SIM ICCID are correct.
Finally, you'll get a pop confirmation message with the new phone on your Metro service. So, insert the SIM card into that phone and restart it to configure the settings.
Commonly Asked Questions
How do I switch phones on MetroPCS manually?
You can switch phones on MetroPCS manually for free by either using the myMetro app or at www.metrobyt-mobile.com/my-account/sign-in. You could also dial 611 or 8228 and follow the automated audio instructions, but not many people succeed in this route.
How do I activate a metro SIM card in another phone?
If desired, you can activate a new Metro SIM card in the other phone you want to start using. But you'll want to input the new SIM ICCID number in Part 1 (4) or Part 2 (4), plus remember to add the last "F".
How do I switch my metro phone to another metro phone online?
Technically, the two methods here show how you can switch from one Metro phone to another online via myMetro app or web. You only need to have a working phone/ tablet/ PC with internet access, the new Metro phone IMEI, and your line SIM ICCID (optional).
You Can Still Call the Metro Care
Well, these are the two easiest ways you can switch from one Metro phone to another for free. But while my Metro app route seems simpler, the web route is still more accommodating. Why?
First, you can log in to your Metro web account on any other online-enabled device, including PC and phones on other carrier networks. Then, you're also open to validate phones from Metro and the compatible models from other carriers or unlocked.
But with that said, remember you can still complete the switch via the automated system by dialing *228 or 611. And if you're still having trouble completing the switch, the Metro live agents can help in the process.
Only remember a fee of up to $25/ device will apply, whether you enquired for assistance via phone call or in-person at the stores.