SafeLink Wireless is one of the ways to get free cell phone service without paying anything. It will also send a free smartphone when you join for the first time. But then, what happens after my phone is damaged, lost, or stolen? Will I have to pay for a new phone? Or is there a way how to get a replacement SafeLink phone for free?
In this article, I've covered everything relevant you should know on how to replace a phone with SafeLink. I've seen many bloggers say you can qualify for a free one-time replacement phone. But currently, this rule has changed a little bit as the carrier doesn't just hand out free replacements.
When you also qualify for a free replacement, don't expect to receive a Samsung Galaxy S22 or iPhone. The free touch screen government phones SafeLink Wireless gives you are always entry-level brands, as we shall see later.
What's Safelink Phones Replacements
In a nutshell, a replacement SafeLink phone is what you get when you "replace" the device you currently have or had. But in most cases, we often use replacement and upgrade interchangeably.
So, the four main reasons that may prompt you to get a replacement SafeLink phone include:
Malfunction/ Damage:
Technically, this is where you apply for a replacement device if your current SafeLink phone is damaged. The damage can be a broken screen, battery/ charging problems, or technical malfunctions from firmware issues.
Lost/ Stolen Phone
The second reason you might want to know how to get a replacement SafeLink phone is after your previous device gets lost or stolen.
Unfortunately, the replacement policy in this situation isn't as gentle as in the case of malfunctioning.
Incompatibility
All mobile carriers require your phone to have the appropriate network technology to get a signal. And in our case here, SafeLink is a brand of TracFone Wireless, Inc., which also owns MVNOs TracFone and Straight Talk.
As you may know, Verizon is now the parent company of TracFone and its brands (the previous owner was América Móvil). If your SafeLink service was previously on T-Mobile and AT&T towers, you'll want to get a new SIM and phone compatible with Verizon.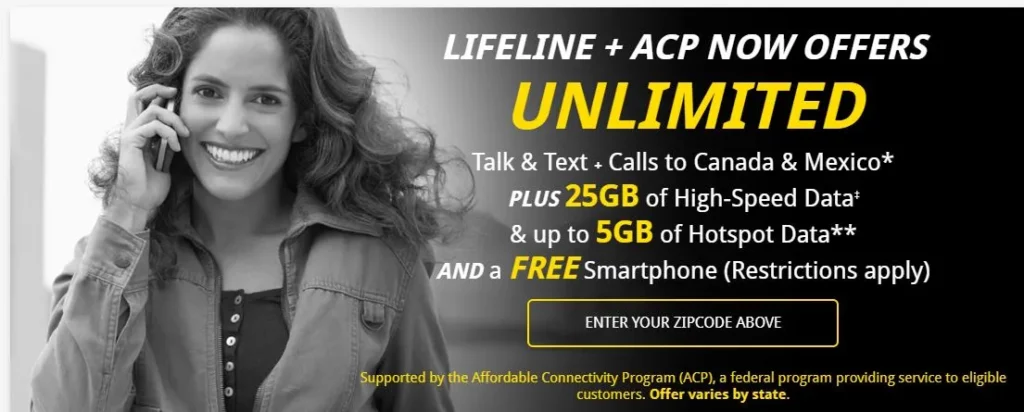 Also, our Major Carriers have just phased out the old 3G network brands. And as a result, we've seen many old SafeLink customers replace their devices with new ones compatible with 4G LTE.
A Better Mobile Experience
The free smartphone you receive from Safelink is akin to the kind of Phone Access Wireless Give You: entry-level models. In particular, Safelink has recently been handing out the TCL A507DL or ALCATEL A509DL. The specs of the devices are as inferior as the free tablet with ebt card/ food stamps.
So, be ready to pay if you need a device with wireless charging, a faster processor, NFC, more memory, 4K video capture, and other latest features.
While we can still call it a replacement, the new phone will be more of an upgrade. And the best part, you can do the upgrade through either SafeLink or a third-party reseller.
SafeLink has BYOP (Bring Your Own Phone) Program!
Different from Assurance Wireless Lifeline service, you can use your own phone with SafeLink. The lifeline carrier has a "Keep Your Own Smartphone" SIM kit that you can purchase from authorized dealers at $0.99 to $9.99. But you'll get it (SIM kit) for FREE when you join as a new customer and want to use your favorite phone.
As with any other mobile carrier, the phone you plan to use with SafeLink Wireless must have the right cellular technology. In the meantime, the MVNO still has an existing deal with AT&T or T Mobile until 2024.
So, you can continue using the service with the SafeLink SIM that works best in your location. And that means the phone you bring should also have the appropriate frequency bands, plus no network restrictions.
When I say network restrictions, you can either use your SafeLink SIM with either fully unlocked cell phones or branded SafeLink and TracFone devices.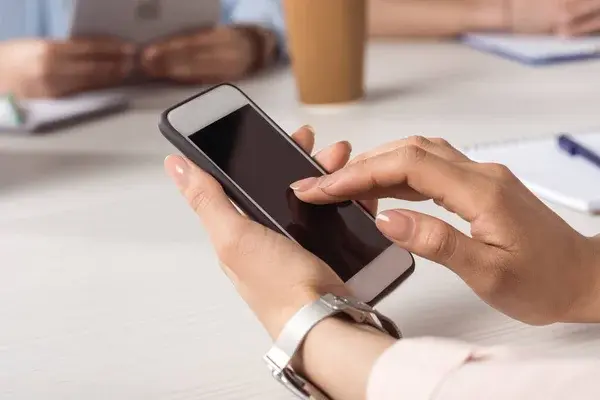 Your BYOP device to SafeLink can be an old compatible model that has just been collecting dust in the drawer. Or you could purchase a brand-new phone, which is pretty easy nowadays through the growing buy now pay later electronics programs.
But that said,  can I get a replacement SafeLink phone for free if unable to find an old model or purchase a new one? If yes, where and how can I apply for a free replacement phone right now?
A Guide on How to Get a Replacement SafeLink Phone
The process how to get a replacement SafeLink phone usually varies from one user to another. And the reason for this is that it depends on why you need to replace your old device in the first place.  
In the four situations we've discussed earlier, I've been able to come up with two main ways you can get a replacement Safelink phone:
Method 1: A Free Replacement SafeLink Phone
Simply, a free replacement SafeLink phone is what you get from the lifeline carrier without having to pay a dime. A few years back, the option used to be available to all customers for one time irrespective of the reason to replace.
But as of today, the only way how to get a replacement SafeLink phone for free is when the previous one malfunctions or has compatibility issues.
The malfunction is where your device has problems from manufacturing defects to do with firmware, charging, or call and data service. You're not in luck if the damage on your phone is after dropping it on the hard floor or in water.
More on that, you'll also not be lucky for a free replacement if the malfunctioned phone is past the warranty year. And even with a valid warranty, SafeLink will provide a new replacement if you reported within seven days of receiving the package.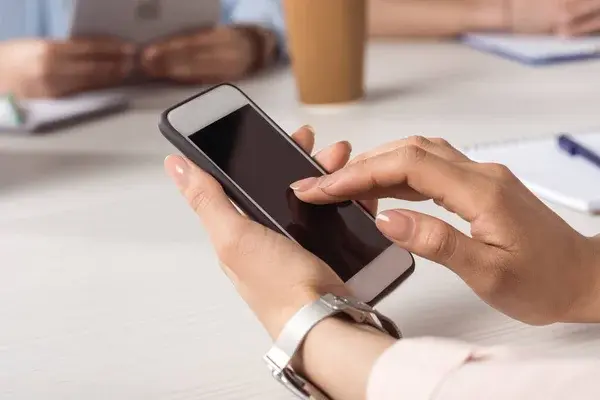 If you reported the malfunction outside the standard return window, SafeLink will likely send a refurbished replacement phone. In other cases, they'll just repair the old phone and send it back to you.
As for the issues of compatibility, all lifeline companies usually give a free replacement phone when switching to a different carrier network. It has been the case with Access Wireless and Assurance Wireless as they switch from Sprint Legacy to T-Mobile.
As TracFone brands transition to the Verizon network, existing SafeLink customers with an incompatible phone could get a free replacement. And that shouldn't be improbable considering the MVNO was providing users with a non-VOLTE phone a free VoLTE-capable replacement.
How Can I Get A Replacement SafeLink Phone for Free?
Unfortunately, SafeLink is an online-only phone service, with no physical stores you can go to replace your damaged/ incompatible phone. The only way to get the free replacement phone is by calling the number 1-800-378-1684 or 1-800-723-3546.
You could also call the customer care number 1-877-582-7788 SafeLink usually provide to track phone orders. Or else text "HELP" to 611611 to get the link to initiate an online chat with a representative in real-time.
The customer rep will ask for details of your account, including your phone number, home address, and date of birth to verify your identity.
If the details are collect, Safelink will initiate the next step, which involves processing and shipping your order. You'll get an electronic invoice with a tracking number and the estimated delivery period.
Note: If your previous Safelink phone was lost or stolen, you should contact customer care immediately. They will not only provide you with the way forward but also deactivate your service before whoever finds it can use it.
Method 2: A Paid Replacement SafeLink Phone
The second way how to get a replacement SafeLink phone will be to purchase one. It's most applicable if the previous phone was lost, stolen, or damaged by carelessness and also when you want to upgrade.
You can shop for your replacement device at the official Safelink Wireless shop, which includes both entry-level and high-end brands. The carrier also lets you pay for your desired device either upfront or with a payment plan over eight weeks.
Remember, SafeLink does allow you to bring your own phone. And for that, you can purchase the replacement phone elsewhere with a great deal. You just have to make sure the device in question has the right cellular technology bands and is fully unlocked.
Since SafeLink is a brand of TracFone, you can use your SIM card with 4G/ 5G Straight Talk Phones even before unlocking. The same goes for phones locked to TracFone Wireless, Total Wireless, and its other subsidiaries.
Note: if you don't qualify for a free replacement SafeLink phone, the SafeLink representative may issue a small fixed fee. The last I checked, this fee was $49. But it only qualifies for the entry-level brands they hand out to new customers.
The 10 Best Phones You Can Use as a Replacement Safelink Phone
| | | |
| --- | --- | --- |
| Republic Wireless Compatible Phones | Network Connectivity | ROM vs RAM |
| Fully Unlocked Apple iPhone | 4G LTE | 64GB, 4GB |
| Unlocked Motorola Moto G | 4G LTE | 256GB, 12GB |
| TracFone Motorola Moto G | 4G LTE | 64GB, 4GB |
| Fully Unlocked Samsung | 4G LTE | 256GB, 12GB |
| Simple Mobile Samsung | 5G & 4G LTE | 128GB, 4GB |
| Unlocked Google Pixel 3a LTE | 4G LTE | 64GB, 4GB |
| Unlocked Apple iPhone 8 4G | 4G LTE | 64GB, 2GB |
| Fully Unlocked Apple iPhone | 4G LTE | 128GB, 3GB |
| Factory-Unlocked Samsung Galaxy S21 | 5G & 4G LTE | 128GB, 6GB |
| Motorola One 5G ACE | 5G & 4G LTE | 128GB, 6GB |
|   |   |   |
Unbox your Replacement Safelink Phone & Activate
Whether the issue is a malfunction, damage, or loss, this is how to get a replacement Safelink phone. The option of a free deal or a minimum fee usually doesn't allow the users to choose their desired phone brands.
So, I'd recommend you put down a couple of bucks for a more decent replacement phone that you'll enjoy using. And considering even Safelink has a short-term financing plan, this shouldn't be a problem.
Once your phone comes and has inserted the SIM, text the word "Activate" to 611611. You'll receive the instructions to complete the setup and you can start calling, texting, or browsing again.