If you have visited MetroPCS, or rather Metro by T-Mobile website, you'll notice they're giving away several phones at $0. The featured phone selections include even luxury brands like iPhone 12 Mini, iPhone 7, Samsung Galaxy A32 5G, and others. But now begs the question, can I put my Cricket SIM card in a MetroPCS phone?
In truth, this question has been asked in several online community forums, including Reddit, Howard, and Quora. Hence, the reason I've thought it would be nice we look at it in case you're planning to switch to Cricket Wireless. But we'll cover everything you need to know about Cricket compatibility with Metro phones. So, you might find the article helpful during emergencies, like when you need a backup for your lost or damaged device.
Cricket SIM Card vs MetroPCS Phone
To begin with, Cricket and Metro are both mobile virtual network operators, or simply MVNOs. In other words, they're cellular operators who bring their subscribers cell phone service while using the network infrastructure from the main carriers. Previously, we used to have four major cellular carriers here in the US, but Sprint finally merged with T-Mobile. Thus, leaving the Big Three, namely T-Mobile, Verizon, and AT&T.
While Cricket and Metro are both MVNO, they operate on different networks, albeit on GSM technology.
About Cricket Wireless
If you were lucky to own a phone in early 2000, you, probably, have heard of Cricket as it started around this era. However, Leap Wireless International, Inc. was the owner at the time until AT&T acquired it in 2014.
When it was with Leap Wireless, Cricket was running on the old Sprint network, which happened to be CDMA. In a nutshell, this means the service provider would store the user's data like phonebook entries and Scheduler information on its database. So, you couldn't just switch to a different phone without going through the operator.
Long story short, Cricket left CDMA for GSM technology after the AT&T acquisition and even released devices for the new networks. This means you would need to get another device if you had like the iPhone 4s or 5s from before the merger.
The good thing, however, is that GSM technology involves using a SIM (subscriber identity module) card that you can easily swap with most unlocked cellphones. But again, can I put my cricket SIM card in another phone and start using it without having to call any customer service number?
About MetroPCS
While showing you how to transfer service from one MetroPCS phone to another, we mentioned the carrier is also into GSM technology. However, it also used to be on CDMA access channels before the reverse merger with T-Mobile in 2012/13.
In those days, the phones with either of the technology were incompatible with the other, which means you would need two devices. In the new dawn of LTE (4G) and 5G technologies, you can have one device with both CDMA or GSM cellular bands.
Regardless, the current Metro by T-Mobile is using GSM technology. So, you can easily share devices with Cricket and other carriers that operate on GSM access channels.
Is Cricket Wireless Compatible with MetroPCS Phone?
As was just said, Cricket Wireless is on the AT&T network while Metro uses T-Mobile. So, when it comes to network compatibility, it's not all the phones you can just swap SIM cards and they connect. The rule on this policy demands that phones locked to a particular MVNO won't be compatible with other MVNOs, or even its parent carrier. In contrast, you can use a handset locked to the main carrier on its network and most MVNOs under it. The policy applies to both prepaid and free government phones, though the latter might have some nasty restrictions.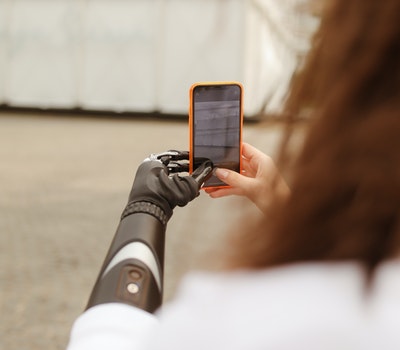 Therefore, in our example, you could use T-Mobile (locked) smartphone with a MetroPCS SIM card, but not the other way round. Also, this means you can insert your Cricket SIM card in a MetroPCS phone, but won't get service until you unlock it. Why?
Well, many wireless carriers today have the option to join with your own smartphone or basic phone. Cricket is amongst on the list, but the number one rule is to unlock your device- just as I've said it's crucial.
After the phone is open for the Cricket network, the provider requires you to check compatibility. In this step, you'll need to enter the IMEI on the Cricket Device ID checker, after which it will say if it's compatible or not.
Although most people don't know about it, two of the things this check usually analyzes are the supported bands and frequencies. It's after sorting what's available of these two the carrier will know if the device will have a signal or not.
T-Mobile vs AT&T Frequencies Bands
Here's a summary of the various frequencies and 4G bands the Big Three carriers put out from their cell phone towers.
| | | | |
| --- | --- | --- | --- |
| Network Carrier | Benefactor | 4G LTE Bands | 3G Frequencies |
| AT&T | Cricket Wireless | 66, 30, 29, 17*, 14, 12*, 5, 4, 2 | GSMA/HSPA/HSPA+ 1900 MHz, 850 MHz |
| T-Mobile | Metro by T-Mobile | 71*, 66, 12*, 5, 4*, 2 | GSM/HSPA/HSPA+ 1900 MHz, 1700/2100 MHz |
| Verizon | None in Question | 66, 13*, 5, 4, 2 | CDMA 800, 1900 PCS |
In * and bold represents the main band of the carrier. Your device will need to be compatible with at least one of the main bands if it's to work on the network in question. Thus, your MetroPCS phone will need to support at least band 17 or 12 to work with Cricket.
As for the 5G network, Cricket Wireless has blacklisted devices from other carriers for now. So, you'll need to get Cricket 5G device to have access to the carrier's 5G service. If you're hoping to try luck on the free phone switcher deals, the operator doesn't have any of the 5G-ready devices on the $0 offers. However, they do have the models Moto G Stylus 5G, Galaxy A32 5G, A52 5G, and S20 FE 5G on limited-time discounts.
Even better, the Cricket online store does offer shop now, pay anytime mobile phone financing through Affirm. So, you necessarily don't need to have all the cash to own the 5G smartphone of your dream.
How to Use Cricket SIM Card in a MetroPCS (Metro by T-Mobile) Phone
As we've just mentioned, a 5G Metro phone, or any other carrier for that matter, cannot work with Cricket 5G service for now- says the Cricket website. The ultra-speed service is also limited to only the Cricket More plan ($60/ month per line) at the moment. So, you need to have both rights if you're trying to migrate to 5G Access.
However, Cricket whitelisting its 5G devices doesn't leave those from the other carriers inoperable. They can still work, but now you'll have access to a 4G LTE service.
In any case, here are the various steps you'll need to follow if you would like to use your MetroPCS phone with Cricket:
Cricket Wireless Bring Your Own Phone
Make sure your MetroPCS phone is carrier-unlocked
Enter the IMEI in the Device ID checker to confirm compatibility
Insert your Cricket SIM card and continue with your existing or new plan.
As for Step (1), Metro by T-Mobile usually unlocks its locked devices automatically and remotely after meeting the eligibility requirements. However, the remote unlock might fail to work other times, which means you'll need to do it manually from your end.
More on that, the Metro team will send you a notification if the remote unlock fails to go through within two business days after becoming eligible. The eligibility requirements that your phone will need to meet to get unlocked include:
The phone must be from an authorized Metro by T-Mobile
The phone must not be flagged as lost, stolen, or blocked
The phone must be 6 months (or 180 days) old after the activation date.
If your phone has met all the three criteria, Metro will send you a message to guide you on how to complete the unlocking process. In case you missed this notification, you can still unlock the handset by yourself and without having to call customer care.
Anyway, to unlock your Metro cell phone:
First, make sure your phone is connected to the Metro by T-Mobile network or WiFi
In your phone, open the apps tray, then:
Go to Settings > Connections > More Connection Settings > Select Network Unlock (if you have Samsung Devices released in 2019 or later)
Open the preinstalled "Device Unlock" or "Unlock" app and follow the on-screen instructions (if you have other Android devices)
Next, select the "permanent unlock" option to start the process
After the device completes unlocking, you can now restart, in which case it should be carrier-unlocked.
Note, if your MetroPCS android phone doesn't have the unlock app, it simply means it's already unlocked. In case it's still locked and doesn't have this app, you can contact customer service at 888-863-8768. They'll give you a unique PIN code that you can use to unlock your device.
Meanwhile, Metro does have a relatively different approach when it comes to unlocking Apple devices. Yes, the three eligibility requirements are crucial, but then you're the one to complete the process in the following steps.
Connect your iPhone or iPad device to WiFi
Put a Cricket or any other non-T-Mobile SIM card into the device and complete the setup. Afterward, you can now follow the on-screen instructions to access your Apple ID.
In case you don't get the setup prompt, you could complete the unlock process by erasing your iPhone. However, you might need to first backup your data so that you can restore later on your Cricket service.
Key Takeaway: MetroPCS Phone Unlock Error
 If you're using the Device Unlock app with your MetroPCS phone, sometimes you can encounter an error message that might prevent you from completing the process. The following are a few of these error messages and how to go about them.
"Device not recognized…": it mostly happens if you ever tried to root your Metro phone, perhaps to install unapproved apps or delete bloatware apps. The solution for the error message is to install the latest Metro by T-Mobile software, albeit you might need to call customer care.
"Failure in processing the request…": means the device might be suffering from insufficient memory. So, you might need to create more space, then restart the device and try unlocking again.
"Failure in applying the unlock settings…": the message is just trying to tell you you need to connect the device to the mobile network to proceed. So, you'll need to disconnect from WiFi and try again.
To view all the error messages and their solution, you can visit the Metro by T-Mobile phone Unlock troubleshooting section.
Common Related Questions:
Can I put my cricket SIM card in an unlocked phone
Cricket Wireless is a virtual network operator on the AT&T network. It uses GSM access channels, just like its parent carrier. So, yes, you can put your Cricket SIM card in most unlocked phones.
What carriers are compatible with cricket?
As was mentioned, Cricket is on the AT&T network. So, you can use AT&T branded phones with a Cricket SIM card. Alternatively, most GSM carriers and MVNOs are also compatible, though you'll need to unlock the device. A few examples include:
MetroPCS
T-Mobile
Boost Mobile
Life Wireless
TracFone-GSM
How do I switch phones with cricket?
In a nutshell, the secret to switching phones with Cricket Wireless is ensuring it's compatible with the network and carrier-unlocked. Once the device satisfies the two, you can easily swap your Cricket universal SIM kit.
How do I activate an unlocked phone with cricket?
Luckily, Cricket Wireless does have the option to bring your own phone to their network. Thus, you can switch and activate your line on your favorite phone brand. To do this, you'll first need to verify that your phone has an unlocked carrier, then confirm compatibility with the network by running the IMEI on the quick-check tool. After that, you can now choose the plan you want for your Cricket line, get the SIM card, insert it on your device, and finally activate your service online.
In conclusion:
You can, indeed, put your Cricket SIM card in a MetroPCS phone and make calls. However, Metro is just another mobile virtual network operator, just like Cricket. So, the phone will need to be carrier-unlocked to accept and connect with this SIM card.
Moreover, MetroPCS uses a T-Mobile network while Cricket is with AT&T. So, you'll also need to make sure your device does support the right frequencies and bands through the Device ID checker.
If you're joining Cricket, perhaps from Metro, it's worth noting that the provider has an ongoing free-phone switcher deal. In these deals, you can get the iPhone SE 2020, Samsung Galaxy A12, Motorola Moto G Play, and other brands, from $0. You just need to port in your or any existing number from an eligible carrier and activate it on the qualified plan.